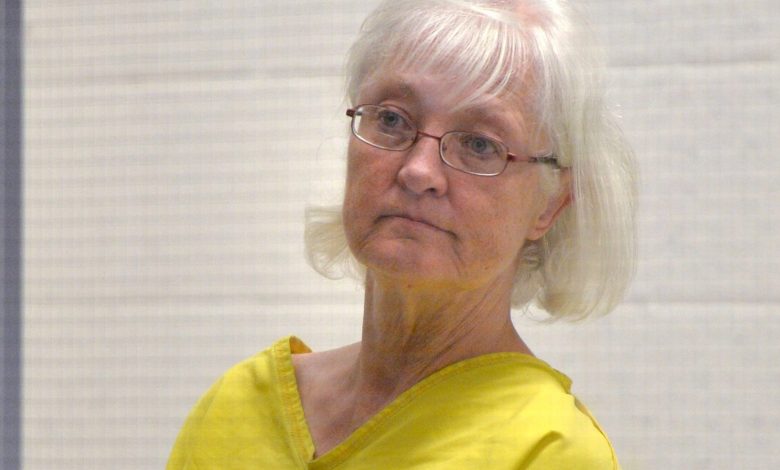 🌍 World
Serial Stowaway Reveals How She Snuck onto More Than 30 Flights Without a Ticket
المرأة التي حيرت أمن المطارات تكشف: كيف تسللت على متن ٣٠ رحلة بدون تذاكر؟ 
Al-Sharq – WGOQatar Translations 
Doha: Marilyn Hartman has revealed the story of her sneaking through 30 flights in America and the world without tickets.
The woman, who was called "Serial Stowaway" after spending nearly two decades sneaking into dozens of flights illegally, said it was her confidence-based approach that enabled her to easily overcome security barriers, according to The Independent.
From Chicago's Cook County Jail, Hartman, 69, gave her first CBS news interview, in which she estimated that she had been able to access at least 30 illegal flights since 2002.
When asked how she crossed Transportation Security Administration "TSA" checkpoints, Hartmann's explanation was very simple. "I was able to bypass the checkpoints by following someone with a blue bag." The next thing I know, I get in the line and I can get through, and the staff thinks I'm with the guy with the blue bag.
Her answer raised further questions because she did not explain what she meant by someone with a blue bag.
According to CBS, Hartman was repeatedly caught carrying boarding passes belonging to other passengers, after exceeding customs without documents.
According to The Independent, Ms. Hartmann first illegally snuck onto a flight in 2002 from Chicago to Copenhagen, Denmark. In the same year, she boarded another international flight to Paris.
Her flights remained off-radar until August 2014, when she was caught flying from San Jose, California, to Las Vegas.
Records show that Hartman was arrested at least 20 times at airports between 2014 and 2019.
During that time, TSA agents became well aware of her, and eventually began to seek support as soon as they saw her.
Her bad reputation was reflected in an audio recording obtained by CBS, where a TSA agent was heard saying, "I saw Marilyn here".

الشرق 
الدوحة: كشفت مارلين هارتمان عن طريقتها في التسلل عبر 30 رحلة جوية في أمريكا والعالم بدون تذاكر .
وقالت المرأة – التي حصلت على لقب "المسافرة المتسلسلة" بعد أن أمضت ما يقرب من عقدين من الزمن في التسلل إلى عشرات الرحلات الجوية بدون تذاكر – إن طريقتها المبنية على الثقة هي التي مكنتها من تجاوز حواجز الأمن بسهولة، بحسب صحيفة "اندنبندنت" البريطانية.
من سجن مقاطعة كوك في شيكاغو، أجرت هارتمان (69 عاما) أول مقابلة إعلامية على قناة "سي بي إس" الأمريكية، قدرت خلالها أنها تمكنت من الوصول إلى ما لا يقل عن 30 رحلة جوية بشكل غير قانوني منذ عام 2002.
عندما سُئلت عن طريقة عبورها نقاط تفتيش إدارة أمن النقل، كان تفسير هارتمان بسيطاً للغاية. وقالت: "تمكنت من تجاوز نقاط التفتيش من خلال اتباع شخص ما يحمل حقيبة زرقاء.. والشيء التالي الذي أعرفه، هو أنني أدخل في الخط وأتمكن من العبور، ويعتقد الموظفون أنني مع الرجل الذي يحمل الحقيبة الزرقاء".
وأثارت إجابتها المزيد من الأسئلة لأنها لم توضح ما تعنيه بعبارة شخص لديه حقيبة زرقاء.
ووفق "سي بي إس"، فإن هارتمان تم القبض عليها مراراً وتكراراً وهي تحمل بطاقات صعود إلى الطائرات خاصة بركاب آخرين، وبعد تجاوزها الجمارك دون وثائق.
ووفق إندبندنت، تسللت السيدة هارتمان لأول مرة إلى رحلة غير شرعية في عام 2002 من شيكاغو إلى كوبنهاغن في الدنمارك. وفي نفس العام، واستقلت رحلة دولية أخرى إلى باريس. 
وظلت رحلات سفرها خارج نطاق الرادار الأمني حتى أغسطس 2014 ، عندما تم القبض عليها وهي تطير من سان خوسيه في كاليفورنيا إلى لاس فيغاس.
وتظهر السجلات أن هارتمان اعتقلت حوالي 20 مرة في المطارات على الأقل بين عامي 2014 و2019. 
وخلال تلك الفترة أصبح عملاء إدارة أمن النقل على معرفة جيدة بها، وبدأوا في النهاية بطلب الدعم بمجرد رؤيتها.
وتجلت سمعتها السيئة في تسجيل صوتي حصلت عليه شبكة سي بي إس، حيث سمع أحد وكلاء إدارة أمن النقل يقول: "لقد شاهدت مارلين هنا".
المصدر: al-sharq