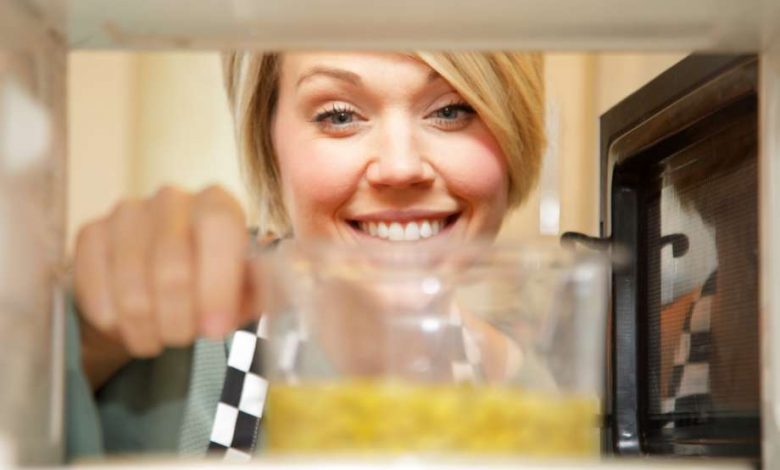 🩺 Health
Beware .. Do not heat these 6 foods in the microwave
احذر .. لاتسخن هذه الأطعمة الـ6 في المايكرويف
It's great to have food left when you go out to eat or when you cook at home, and most of us just stick it in the microwave without much thought. There are a number of foods that you should never reheat in the microwave,as they could actually end up making you sick. Even if you've managed to be fine thus far, it's helpful to know for the future so you don't end up struggling over the toilet.
"Eating leftovers can be a healthy and cost effective way to make the most of your food," says Brigitte Zeitlin, RDover email. "But there are some foods that can be dangerous to reheat, especially if they weren't stored properly (in an airtight container and at the right temperatures) beforehand."
For many of these foods, it's not just the microwave that poses problems, but the changes in temperature that happens when you leave them out and then consequently reheat it. Either way, you're better safe than sorry. Next time you want to eat what's left in your fridge, you might want to be careful and avoid reheating these six foods in the microwave, as they could be hazardous to your health.
رغم عدم خلو المنازل من جهاز المايكروييف ، الذي يُسهّل تسخين الأطعمة والأشربة بدلاً من وضعها على الغاز، ولكن الأمر الأهم هو أنّ هناك أطعمة ستسبب لنا المخاطر إذا قُمنا بتسخينها في هذا الجهاز .
ولتجنب تلك المخاطر التي تحدق بصحة العائلة ، يجب على مستخدمي الميكروييف الحذر من وضع هذه المأكولات وتسخينها داخل الجهاز ، إليك هذه القائمة :
1. Potatoes
"Potatoes can lead to food poising when being reheated if they were initially left to cool at room temperature after being cooked the first time," says Zeitlin. "By letting them cool at room temperature, a bacteria called botulism can grow, so it is best to refrigerate your potatoes directly after cooking them if you do not intend on consuming immediately." Reheating them after they have been cooled in the refrigerator will not cause any issues.
١- البطاطس
لا تكمن المشكلة في إعداد البطاطس في الميكروويف في الأواني المناسبة، بل في إعادة تسخين تلك المعدَّة مسبقاً.
على سبيل المثال، عند إعداد البطاطس في رقائق الألومنيوم، تنشأ بيئة حماية لبكتيريا المطثية الوشيقية من الحرارة المحيطة، مما يؤدي إلى بقاء البكتيريا وتكاثرها إذا أبقيت البطاطس المطبوخة في درجة حرارة الغرفة لفترة طويلة للغاية.
إذا أُعيد تسخين البطاطس ذاتها في الميكروويف، فستبقى البكتيريا أيضاً. لذا فأفضل نصيحة هي طهيها في الفرن بدون الألومنيوم، والاحتفاظ بها في الثلاجة في أسرع وقت ممكن، وعدم تعرضها أبداً لدرجة حرارة الغرفة لفترة طويلة.
2. Chicken
It's OK to reheat chicken once if it has been cold, but be wary of putting it in the microwave, unless you're certain it can cook evenly all the way through. "The inside should be piping out," says Zeitlin. Microwaves can sometimes cook food unevenly, which means there could still be bacteria remaining on the chicken if it's not thoroughly cooked.
٢- الدجاج
ا بأس في إعادة تسخين الدجاج مرة واحدة إذا كان باردًا ، لكن احذر من وضعه في الميكروويف ، إلا إذا كنت متأكدًا من أنه يمكن طهي الطعام بشكل متساوٍ طوال الوقت. يقول زيتلن: "يجب أن يكون الداخل مطهياً جيداً".
يمكن لأجهزة الميكروويف أحيانًا طهي الطعام بشكل غير متساوٍ ، مما يعني أنه لا يزال هناك بكتيريا على الدجاج إذا لم يتم طهيها جيدًا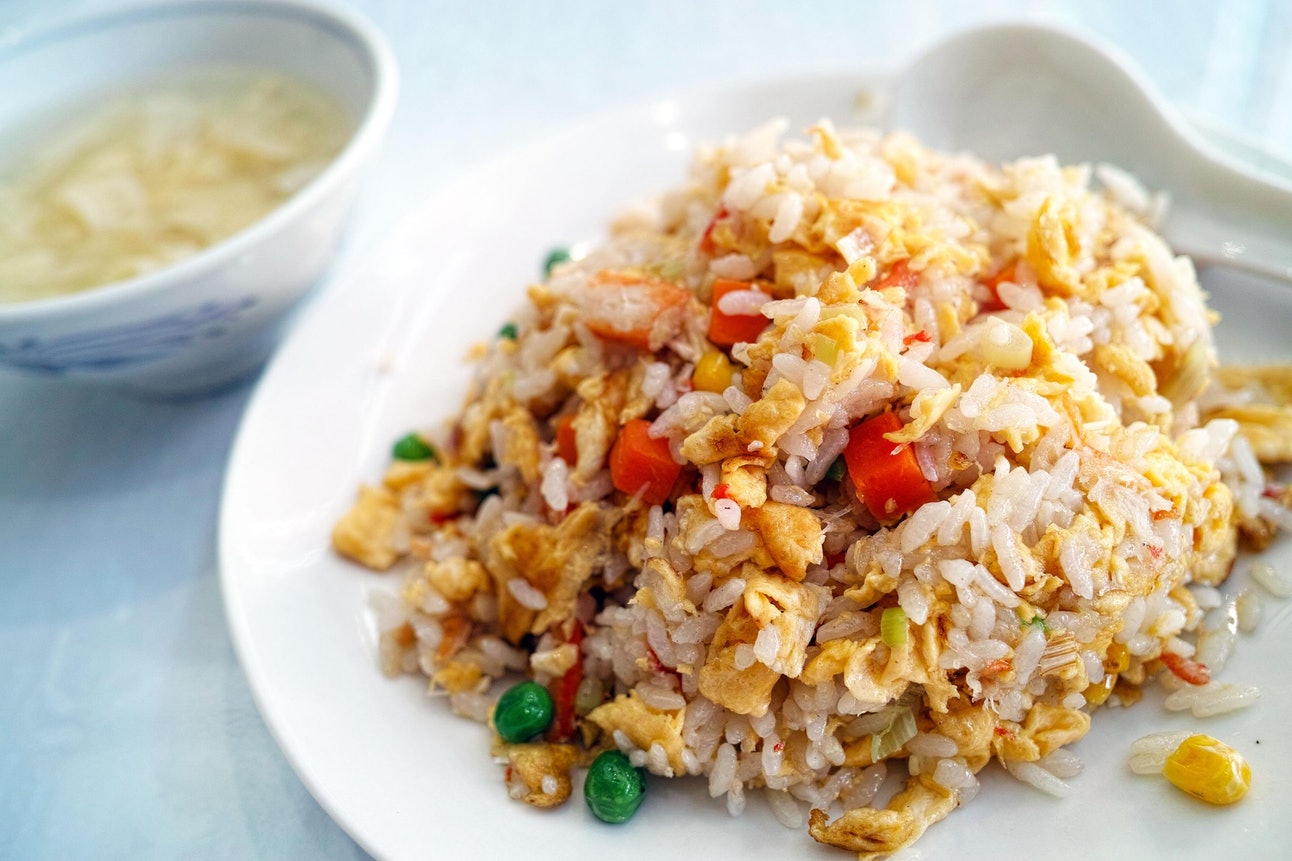 3. Rice
If your rice is left standing at room temperature, it can contain spores of bacteria that can multiply and cause food poisoning, according to the National Health Service (NH)S. Microwaving it won't kill the bacteria, so you're best eating your bowl of rice in one setting, or refrigerate it right away, which would make it okay to reheat later.
٣- الأرز
تقول وكالة المعايير الغذائية الأمريكية إن إعادة تسخين الأرز يمكن أن تسبب التسمم الغذائي، لكن ليس دائماً.
ويرجع ذلك إلى وجودٍ شائعٍ نسبياً للبكتيريا العصوية الشمعية المقاومة للغاية حتى في درجات الحرارة العالية، على الرغم من أن الحرارة يمكن أن تقضي عليها.
بالإضافة إلى ذلك، تؤكد عدة دراسات أنه بمجرد خروج الأرز من الميكروويف وتركه في درجة حرارة الغرفة، فإن الجراثيم المحتملة التي قد يحتوي عليها يمكن أن تتضاعف وتسبب التسمم الغذائي؛ لذا يفضّل طهيه قبل تناوله بفترة قليلة حتى لا تكون هناك حاجة إلى تسخينه.
4. Mushrooms
"Mushrooms are another vegetable not to reheat," says Zeitlin. "Mushrooms can cause stomach upset when reheated do to the micronutrients in them, so again, it is best to finish your mushrooms the first time around." Bacteria can also grow on mushrooms if they're left out at room temperature.
٤- الفطر
يقول زيتلين: "الفطر نبات آخر لا يعاد تسخينه". "يمكن أن تتسبب الفطر في اضطراب في المعدة عند إعادة تسخينها بالمغذيات الدقيقة الموجودة فيها ، لذا مرة أخرى ، من الأفضل أن تنهي وجبة الفطر في المرة الأولى". يمكن أن تنمو البكتيريا أيضًا على الفطر إذا تركتها في درجة حرارة الغرفة.
5. Foods With A Lot Of Oil
All oils can withstand varying levels of heat, but if that level is exceeded, it produces toxic fumes and hazardous substances called free radicals that can cause issues such as cancer, according to Livestrong. Avoiding reheating oily foods in the microwave, as they could get too hot and burn.
5. الأطعمة التي تحتوي على الكثير من الزيت
يمكن لجميع الزيوت أن تتحمل مستويات متفاوتة من الحرارة ، ولكن إذا تم تجاوز هذا المستوى ، فإنها تنتج أبخرة سامة ومواد خطرة تسمى الجذور الحرة التي يمكن أن تسبب مشاكل مثل السرطان ، وفقًا لـ Livestrong. تجنب إعادة تسخين الأطعمة الزيتية في الميكروويف ، حيث يمكن أن ترتفع درجة حرارتها وحرقها.
6. Breast Milk
If you have a baby, avoid reheating any breast milk in the microwave, as studies have shown that microwaves heat baby's milk and food unevenly,resulting in "hot spots" that can burn your baby's mouth and throat, according to the FDA. "Err on the safe side and heat any 'milk' you are feeding your infant in a hot water bath on the stove," says Susie Garcia, RDNover email.
In general, when reheating foods, make sure they cook at high temperatures, and don't eat any leftovers older than three days to help make sure the food is still safe to eat and no bacteria or mold has grown on them.
source: bustle.com

6. حليب الثدي
إذا كان لديك طفل ، تجنب إعادة تسخين أي حليب الثدي في الميكروويف ، حيث أظهرت الدراسات أن الموجات الصغرية تسخن حليب الطفل وتغذيه بشكل غير متساوي ، مما يؤدي إلى "بقع ساخنة" يمكن أن تحرق فم طفلك وحلقه ، وفقًا لإدارة الأغذية والعقاقير. 
بشكل عام ، عند إعادة تسخين الأطعمة ، تأكد من طهيها في درجات حرارة عالية ، ولا تأكل أي بقايا يزيد عمرها عن ثلاثة أيام للمساعدة في التأكد من أن الطعام لا يزال آمنًا للأكل ولا توجد بكتيريا أو قوالب نمت عليها.