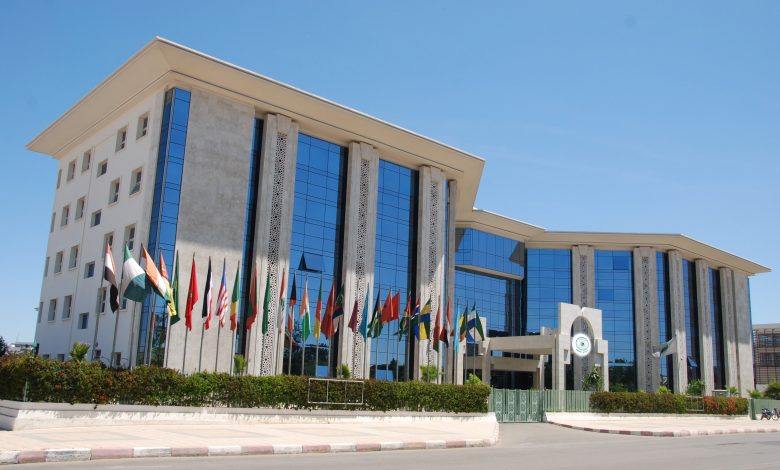 👮‍♂️ Government
Qatar Participates in 41st Session of ISESCO Executive Council
قطر تشارك في أعمال الدورة الـ٤١ للمجلس التنفيذي لـ الإيسيسكو
QNA
Doha: The State of Qatar participated in the 41st Session of the Executive Council of the Islamic World Educational, Scientific, and Cultural Organization (ICESCO), which took place at the organization's headquarters in Rabat over two days.
The State of Qatar was represented in the meeting by member of the executive council and Secretary General of Qatar National Commission for Education Dr. Hamada Hasan Al Sulaiti.
Participants discussed the subjects on the meeting's agenda, the most prominent of which was a report on the organization's activities in 2019 and 2020. The report included financial and audited accounts of activities, in addition to the contributions made by members. The participants also discussed a report on implementing a new organizational structure.
The council also discussed a number of projects related to the organization's activities, including the vision of ICESCO 2021 in the fields of culture, education, communications, and social sciences among other fields.

قنا
الدوحة: شاركت دولة قطر في أعمال الدورة الـ41 للمجلس التنفيذي لمنظمة العالم الإسلامي للتربية والعلوم والثقافة /الإيسيسكو/، والتي عقدت عن بعد من مقر المنظمة بالعاصمة المغربية /الرباط/، واستمرت يومين.
مثلت دولة قطر في أعمال الدورة، الدكتورة حمدة حسن السليطي عضو المجلس التنفيذي، الأمين العام للجنة الوطنية القطرية للتربية والثقافة والعلوم.
وناقش المشاركون، أعضاء المجلس الذين يمثلون الدول الإسلامية بالمنظمة، الموضوعات المدرجة على جدول الأعمال، ومن أبرزها عدد من التقارير حول أنشطتها للعامين 2019 و2020م، والتي تضمنت التقارير المالية وحسابات الإقفال، وتدقيق الحسابات ولجنة المراقبة المالية، وتقريرا عن مساهمات الدول الأعضاء في موازنة المنظمة، ووضعها المالي للسنة المالية 2019م.
كما تمت مناقشة تقرير بشأن تطبيق الهيكل التنظيمي الجديد للمنظمة، والمقترحات التطويرية ذات الصلة، وما يتعلق بمركز الحوار الحضاري، ومركز التراث في العالم الإسلامي، وتقرير عن أداء ومردودية المكاتب الإقليمية والمندوبيات والمراكز الخارجية للمنظمة، ومقترحات تطوير آليات عملها.
كما ناقش المجلس عدداً من المشاريع المتعلقة بنشاط المنظمة، من بينها مشروع رؤية /الإيسيسكو/ لعام 2021م في قطاعات الثقافة والاتصال، والتربية، والعلوم التقنية، والعلوم الاجتماعية والإنسانية ومشروع نظام كرسي /الإيسيسكو/، ومشروع نظام برنامج المهنيين الشباب، ومشروع ميثاق اللجان الوطنية للدول الأعضاء في المنظمة إضافة إلى عرض حول أتمتة ورقمنة نظام عمل المنظمة وتحديث آلياته، ومناقشة الترتيبات الخاصة بانتخاب أعضاء مكتب المجلس التنفيذي.