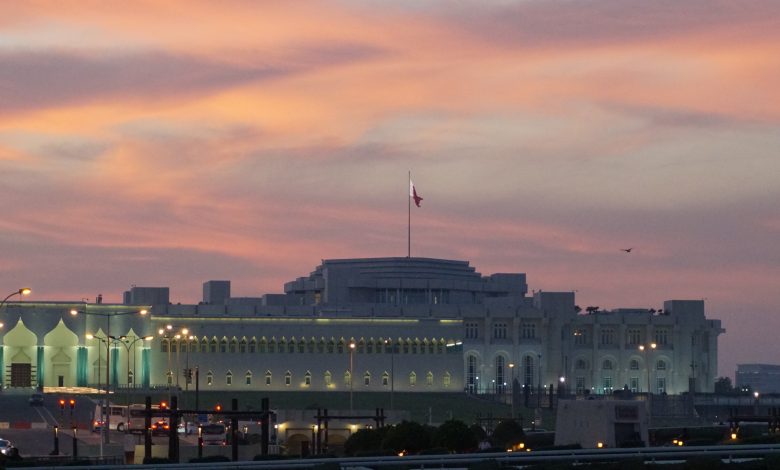 صاحب السمو يتلقى اتصالا من ولي العهد السعودي
QNA
Doha: HH the Amir Sheikh Tamim bin Hamad Al Thani, received a telephone call from His Royal Highness Prince Mohammed bin Salman bin Abdulaziz Al Saud, Crown Prince, Deputy Prime Minister and Minister of Defense of sisterly Kingdom of Saudi Arabia.

The fraternal relations between the two countries were reviewed during the call and ways of supporting and strengthening them.
The announcement by His Highness the Crown Prince of Saudi Arabia on the "Green Saudi" and "Green Middle East" initiatives were also reviewed and the importance of joint action in the region to address the environmental challenges facing the region.

In his turn, HH The Amir expressed Qatar's support for this initiative and supporting all efforts to achieve its objectives.

قنا
الدوحة: تلقى حضرة صاحب السمو الشيخ تميم بن حمد آل ثاني أمير البلاد المفدى، اتصالا هاتفيا، من صاحب السمو الملكي الأمير محمد بن سلمان بن عبدالعزيز آل سعود ولي العهد نائب رئيس مجلس الوزراء وزير الدفاع، بالمملكة العربية السعودية الشقيقة.
جرى خلال الاتصال استعراض العلاقات الأخوية بين البلدين وسبل دعمها وتعزيزها.
كما جرى استعراض إعلان سمو ولي العهد بالمملكة العربية السعودية عن مبادرة "السعودية الخضراء" ومبادرة "الشرق الأوسط الأخضر"، وما تضمنته من أهمية العمل المشترك في المنطقة لمواجهة التحديات البيئية التي تمر بها المنطقة.
بدوره أعرب سمو الأمير المفدى خلال الاتصال عن دعم دولة قطر لهذه المبادرة ودعم كافة الجهود التي تحقق أهدافها.