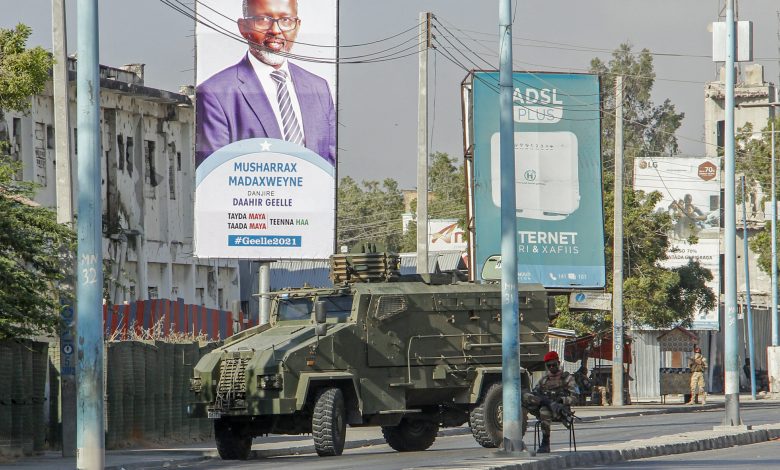 قطر تدعو للتهدئة والحوار في الصومال
QNA
Doha: The State of Qatar has voiced its grave concern about the developments in the Somali capital, Mogadishu, over the past two days.
In a statement, the Ministry of Foreign Affairs called on the Somali parties to calm down, avoid escalation, and adopt a policy of restraint.
The statement stressed the need to resolve differences through political dialogue and peaceful means to achieve the aspirations of the brotherly Somali people for security, stability and development. 

قنا
الدوحة: أعربت دولة قطر عن قلقها البالغ إزاء تطورات الأحداث التي شهدتها العاصمة الصومالية مقديشو، في اليومين الماضيين.
ودعت وزارة الخارجية، في بيان، الأطراف الصومالية إلى التهدئة وتجنب التصعيد وانتهاج سياسة ضبط النفس.
وشدد البيان على ضرورة حل الخلافات عبر الحوار السياسي والطرق السلمية، بما يحقق تطلعات الشعب الصومالي الشقيق في الأمن والاستقرار والتنمية.