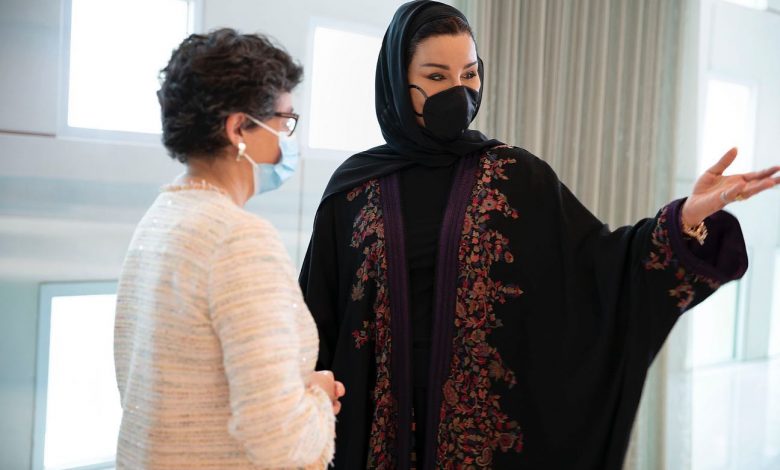 صاحبة السمو تجتمع بوزيرة الشؤون الخارجية الإسبانية
QNA
Doha: HH Sheikha Moza bint Nasser, Chairperson of Qatar Foundation for Education, Science and Community Development and Education Above All, met Wednesday with HE Minister for Foreign Affairs, European Union and Cooperation of the Kingdom of Spain Arancha Gonzalez Laya, and her accompanying delegation.
During the meeting, several topics of joint interest related to education and scientific research were discussed, in addition to ways of enhancing research cooperation with Qatar Foundation and Hamad Bin Khalifa University (HBKU).

قنا
الدوحة: اجتمعت صاحبة السمو الشيخة موزا بنت ناصر رئيس مجلس إدارة مؤسسة قطر للتربية والعلوم وتنمية المجتمع، اليوم، بسعادة السيدة أرانشا غونزاليس لايا وزيرة الشؤون الخارجية والاتحاد الأوروبي والتعاون بمملكة إسبانيا والوفد المرافق.
تم خلال الاجتماع مناقشة عدد من المواضيع ذات الاهتمام المشترك والمتعلقة بالتعليم والبحث العلمي، بالإضافة إلى مناقشة سبل تعزيز التعاون البحثي مع مؤسسة قطر وجامعة حمد بن خليفة.