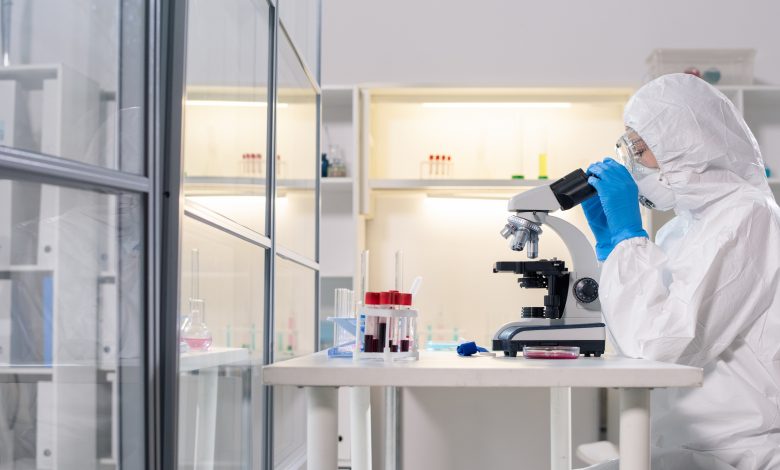 🩺 Health
🦠Coronavirus
Qatari-Italian cooperation to find COVID-19 cure using recovered patients' plasma
تعاون قطري – إيطالي لإيجاد علاج لـ «كوفيد – 19» من بلازما المتعافين
The Peninsula – Doha:
Plasma from patients in Qatar who have recovered from COVID-19 has been flown to Italy to help identify potentially life-saving treatments for the disease, through a partnership between Qatar Foundation (QF), Hamad Medical Corporation (HMC), and the Embassy of Italy.
The longstanding ties between Qatar and Italy have led to a scientific collaboration that is supporting the global battle against the pandemic, resulting in an Italian military aircraft taking off from Doha yesterday to transport the convalescent plasma (CP) samples.
The samples will be analysed at the University Cattolica del Sacro Cuore in Italy, with the Sardinia-based Mater Olbia Hospital then assessing the data, studying how the human immune system responds to CP, and determining different types of SARS-CoV-2, the coronavirus strain that causes COVID-19, antibodies. 
CP from recovered COVID-19 patients is usually rich in antibodies that fight the virus, making it a promising treatment, but data on this is currently limited.
The aim of the Qatar-Italy scientific project is to find evidence that CP contains sufficient levels of neutralising antibodies to successfully treat COVID-19 patients. 
The plasma from Qatar has been flown to Italy after donors were screened and plasma collected from patients by HMC, with QF facilitating and supervising the collaboration between HMC's Infectious Diseases Research Department and Mater Olbia Hospital.
Ambassador of Italy to the State of Qatar, H E Alessandro Prunas, said: "We are very proud that top Italian and Qatari medical and research centers are working together on a project that can make a real difference to people and save lives. 
"This is a perfect example of how our countries can join their efforts to respond to global issues and share the outcomes with the international community.
Source: thepeninsulaqatar

الدوحة – قنا:
نقلت أمس، عيّنات من بلازما دم المتعافين من فيروس كورونا «كوفيد – 19» في دولة قطر إلى إيطاليا، لتعزيز ودعم البحوث الدولية حول دور البلازما في توفير علاج للوباء، واستكشاف طرق علاج تنقذ حياة المصابين، وذلك في إطار تعاون مشترك بين مؤسسة قطر للتربية والعلوم وتنمية المجتمع، ومؤسسة حمد الطبية، والسفارة الإيطالية في دولة قطر.
تمت عملية نقل العينات من قطر إلى إيطاليا بعد فحص المتبرعين وجمعها منهم من قبل مؤسسة حمد الطبية، فيما تقوم مؤسسة قطر بتسهيل التواصل والإشراف على التعاون البحثي المشترك بين قسم بحوث الأمراض الانتقالية في مستشفى حمد ومستشفى ماتر أولبيا الإيطالية.
وقد نُقلت هذه العينات أمس، من مدينة الدوحة عبر طائرة عسكرية إيطالية، على أن يتم تحليل العيّنات في جامعة القلب المقدّس الكاثوليكية الإيطالية «كاتوليكو دل ساكرو كورو»، بالتعاون مع مستشفى «ماتر أولبيا» في سردينيا، ومن ثم تقييم البيانات، ودراسة كيفية استجابة نظام المناعة البشري للبلازما، بالإضافة إلى تحديد أنواع مختلفة من سلالات الفيروس التاجي والأجسام المضادة، وذلك لما تحمله بلازما المتعافين من «كوفيد – 19» من أجسام مضادة غنيّة قادرة على محاربة الفيروس، وهذا ما يطرحها كأحد العلاجات الواعدة، إلا أن البيانات المتوافرة حالياً في هذا الصدد لا تزال محدودة.
تأتي هذه الخطوة في إطار العلاقات طويلة الأمد بين قطر وإيطاليا، وفي ظلّ التعاون العلمي المشترك الذي يدعم الجهود الدولية الرامية إلى مكافحة هذا الفيروس، والذي يهدف إلى إيجاد دليل على أن بلازما المتعافين من الفيروس تحتوي على مستويات كافية من الأجسام المضادة المحايدة لعلاج المصابين بفيروس كورونا المستجد «كوفيد – 19».
وقال الدكتور ريتشارد أوكيندي نائب رئيس البحوث والتطوير والابتكار في مؤسسة قطر: «إن التعاون بين الخبراء على المستويين المحلي والدولي لمواجهة التحديات المشتركة يعود بالنفع على العلوم والبحوث والتكنولوجيا، وبالتالي على البشرية جمعاء».
وأضاف أن تقديم عينات البلازما للمتعافين من فيروس «كوفيد – 19» في قطر إلى الباحثين والأطباء والخبراء في إيطاليا، يعكس العلاقات البحثية القيّمة وطويلة الأمد بين الدولتين، معبّراً عن فخره بكون مؤسسة قطر جزءاً من هذا التعاون الثنائي.
وأشاد بتعاون مؤسسة قطر مع مؤسسة حمد الطبية والسفارة الإيطالية، في تسهيل التنسيق بين الجهات المعنية، ونقل المعارف، في وقت تشتدّ فيه الحاجة إلى المعرفة.
وأعرب سعادة السيد اليساندرو برونس سفير الجمهورية الإيطالية لدى الدولة، عن سعادته بأن أفضل المراكز الطبية والبحثية الإيطالية والقطرية تعمل معاً على مشروع مشترك من شأنه إحداث فرق حقيقي في حياة الناس وإنقاذ الأرواح.
وقال: «لقد أصبح البحث العلمي مجالاً رئيسياً للتعاون الثنائي وطويل الأمد فيما بيننا، وكلنا ثقة بأن إيطاليا وقطر ستعملان معاً على تطوير مزيد من المشاريع المشتركة التي من شأنها إطلاق الإمكانيات الكامنة في هذا المجال».
ونوهت الدكتورة منى المسلماني المدير الطبي لمركز الأمراض الانتقالية في مؤسسة حمد الطبية، بأنه تم استخدام العلاج بالبلازما على مرضى فيروس كورونا المستجد «كوفيد – 19» كجزء أساسي من بروتوكول العلاج الشامل لدى الدولة، وهناك نتائج واعدة مبكرة في هذا المجال.