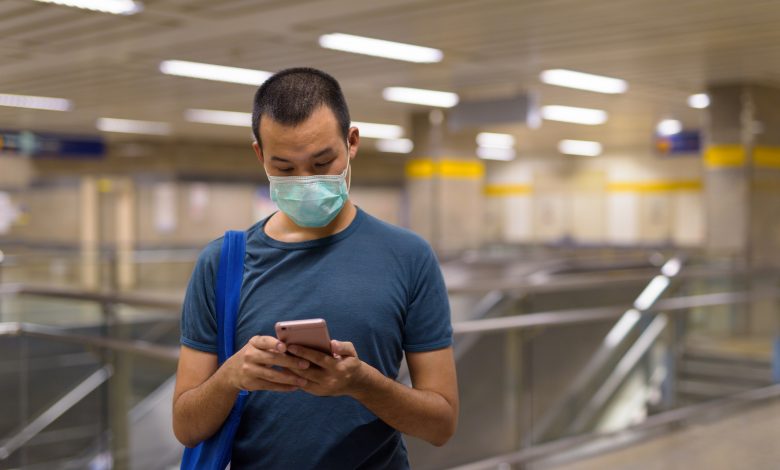 الداخلية تضيف خدمات جديدة لتطبيق مطراش 2
Gulf Times – Doha:
The Ministry of Interior has issued an infographic about the new services on Metrash2 app. They are list of travel notifications for employees (adding, removing and inquiry), reporting criminal complaints, writing off vehicles, replacing vehicle number plates, and adding newborns to the national address.
source: gulf-times

الدوحة – الشرق:
قالت وزارة الداخلية في تغريدة لها على موقع التواصل الاجتماعي " تويتر " ان تطبيق مطراش2 تضمّن عددا من الخدمات الجديدة منها استبدال لوحات المركبات، وشطب المركبات، والشكاوى الجنائية، وإضافة مولود جديد للعنوان الوطني، وقائمة إشعار السفر للموظفين"إضافة- حذف- استعلام، حيث يُمكن انجاز هذه الخدمات دون الحاجة للمراجعة الشخصية.
وتشهد خدمات وزارة الداخلية المقدمة للجمهور من خلال الأنظمة الإلكترونية وبخاصة تطبيق مطراش2 على الهواتف الذكية، إقبالا من الجمهور لكونه يتضمن العديد من الخدمات المتنوعة التي تقدمها وزارة الداخلية عبر إداراتها المختلفة بالإضافة إلى ما يوفره التطبيق من مميزات في إنجاز المعاملات في أقصر وقت ممكن دون الحاجة لمراجعة منافذ الخدمة جغرافيا.
ونظرا لما يمثله التطبيق من أهمية فقد تجاوز عدد مستخدميه (المليون) مستخدم منذ إطلاقه، بينما بلغت المعاملات المنجزة منذ بداية عام (2020)، أكثر من مليونين وثلاثمائة ألف معاملة فيما تجاوز إجمالي الاستعلامات عن الخدمات المقدمة في تطبيق مطراش 5 ملايين استعلام.
المصدر: al-sharq