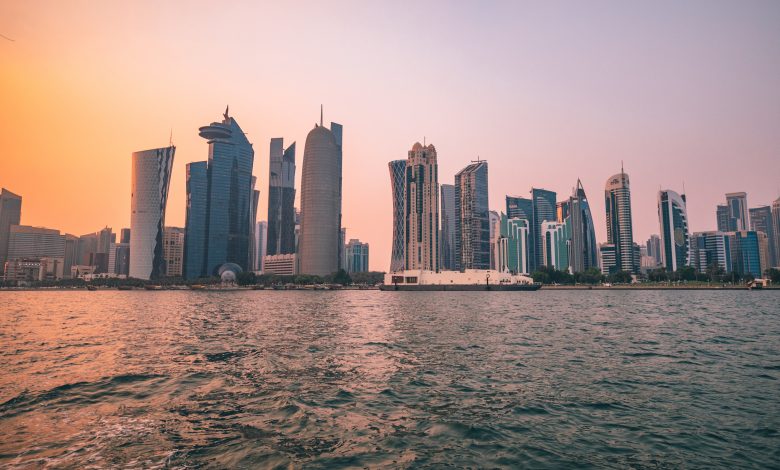 القطرية تُعيد 80 مواطناً من المغرب
The Peninsula – Doha 
Eighty Qatari citizens have been repatriated from Morocco through a chartered flight, as the country continues efforts to bring back citizens from abroad during the ongoing coronavirus (COVID-19) pandemic.  
The Assistant Foreign Minister and Spokesperson of the Supreme Committee for Crisis Management, H E Lolwah bint Rashid bin Mohammed Al Khater, has said the repatriated citizens have been transferred to the designated facilities.
The Ministry of Foreign Affairs has urged citizens, children of Qatari women, husbands and wives of Qataris and holders of permanent residency to approach the relevant embassies of the country (for evacuation), said Al Khater on Twitter yesterday, along with a Qatar TV footage of the arrival of Qatari citizens at the Hamad International Airport (HIA).
Earlier Qatar TV reported that a charter flight carrying 80 Qataris arrived from Morocco yesterday, as  part of the efforts of Qatar to bring back its citizens who want to return to the country.
This is the second evacuation operation, after arrivals of two flights from Jordon carrying over 400 Qatari citizens and children of Qatari women.
A total of 80 citizens arrived at Hamad International Airport from Morocco which is the second country after Jordon from where the citizens were evacuated, said Turki Al Ghanam from the Ministry of Foreign Affairs while talking to Qatar TV. Al Ghanam said that citizens in other countries like Algeria and Tunisia will be evacuated in coming days.
After arrival at the airport, the citizens underwent screening and temperature tests, following the preventive measures of social distancing and before exiting the airport they signed acknowledgement letter to stay in quarantine at hotels for 14 days adhering to the health instructions.
The citizens were transported from the airport to the hotels in buses ensuring  all safety guidelines. 
source: thepeninsulaqatar

الدوحة – العرب
قالت سفارة دولة قطر في الرباط، أمس، إنها قامت بنقل 80 مواطناً قطرياً كانوا متواجدين في المملكة المغربية منذ بدء الإجراءات الاحترازية المرافقة لتفشّي فيروس كورونا المستجد «كوفيد – 19».
وأضافت السفارة، على حسابها بـ «تويتر»، أن عملية الإجلاء تمت عبر رحلة خاصة سيّرتها الخطوط الجوية القطرية إلى مطار حمد الدولي، انطلاقاً من مطار محمد الخامس بالدار البيضاء.
وأشارت السفارة إلى أن العملية تمت بتنسيق مع السلطات المغربية، وفي ظروف تميّزت باتخاذ جميع الإجراءات الصحية والوقائية لضمان صحة العائدين وسلامتهم.
وتقدّمت سفارة دولة قطر في الرباط بالشكر لسلطات المملكة المغربية على جهودها في تسهيل إنجاح عملية الإجلاء.
وعمليات الإجلاء هذه هي الثانية من نوعها خلال أيام، بعد نقل أكثر من 400 من المواطنين ومن أبناء القطريات الذين كانوا مقيمين في المملكة الأردنية الهاشمية.
المصدر: alarab