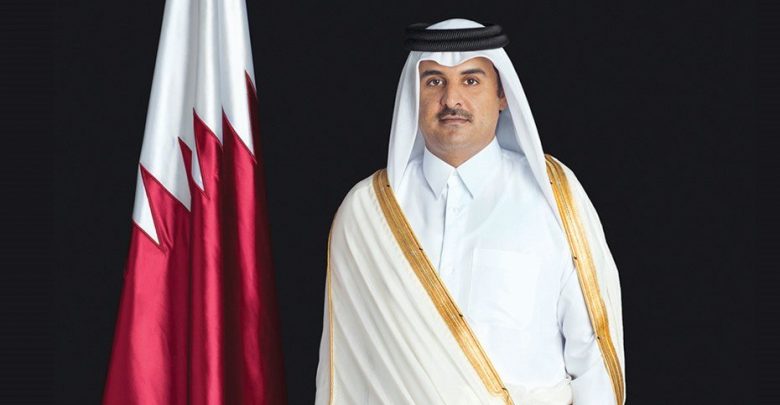 👮‍♂️ Government
Amir directs allocation of $50mn to Global Fund to mobilide resources to eradicate diseases
صاحب السمو يوجه بمنحة بمبلغ 50 مليون دولار للصندوق العالمي للقضاء على الأمراض
QNA/Doha
Under the directives of His Highness the Amir Sheikh Tamim bin Hamad al-Thani, the Qatar Fund for Development (QFFD) participated in the Sixth Replenishment Conference of the Global Fund to mobilise resources to eradicate diseases in Lyon, France.
QFFD announced a multi-year donation of $50mn to the Global Fund, which aims to eliminate diseases such as Aids, malaria, and tuberculosis by 2030.
In a statement Friday, QFFD said that Qatar's contribution to this conference comes as a commitment to participate in global efforts to achieve health for all, eradicate incurable diseases and achieve the fourth Sustainable Development Goal on health.
French President Emmanuel Macron and several heads of donor and recipient countries, high-level delegations and health officials attended the conference.
Participant member-states have pledged to donate $14bn by 2020. Through these donations, the Global Fund will help treat 234mn cases and save 16mn lives through prevention, healthcare, immunisation and treatment, the statement said.
Qatar, through QFFD, has donated $10mn in the previous donor conference held in Montreal, Canada.
Qatar plays a major role in financing the global health sector through several initiatives and projects implemented by the QFFD in several countries.
The fund is also aware of the importance of its role in bringing positive change in the world, especially in developing countries, with special attention to the issue of refugees and internally displaced persons.
الدوحة – قنا:
بتوجيه من حضرة صاحب السمو الشيخ تميم بن حمد آل ثاني أمير البلاد المفدى، شارك صندوق قطر للتنمية في مؤتمر التجديد السادس التابع للصندوق العالمي لحشد الموارد للقضاء على الأمراض، المنعقد بمدينة "ليون" الفرنسية ممثلاً عن دولة قطر، وأعلن عن تقديم منحة متعددة السنوات بمبلغ 50 مليون دولار للصندوق العالمي الذي يستهدف القضاء على الأمراض كالإيدز، والملاريا والسل بحلول عام 2030.
وقال صندوق قطر للتنمية، في بيان اليوم، إن تبرع دولة قطر في هذا المؤتمر يأتي مشاركة منها في الجهود العالمية لتوفير الصحة للجميع و للمساهمة في القضاء على الأمراض المستعصية وتحقيق الهدف الرابع من أهداف التنمية المستدامة المعني بالصحة.
وأشار إلى حضور فخامة الرئيس الفرنسي إيمانويل ماكرون، المؤتمر إلى جانب عدد من رؤساء الدول المانحة والمستفيدة ووفود رفيعة المستوى ومسؤولين في القطاع الصحي.
وأوضح البيان، أن المانحين الدوليين المشاركين في المؤتمر تعهدوا بالتبرع للصندوق العالمي بمبلغ 14 مليار دولار بحلول عام 2020، مشيرا إلى أن الصندوق العالمي سيساهم من خلال هذه التبرعات في علاج 234 مليون إصابة وإنقاذ حياة 16 مليون إنسان من خلال الوقاية، ًالرعاية الصحية والتحصينات والعلاج.
يذكر أن دولة قطر قامت من خلال صندوق قطر للتنمية، في مؤتمر المانحين السابق والذي انعقد بمدينة مونتريال بكندا عام 2016 بالتبرع بمبلغ 10 ملايين دولار .
وتقوم دولة قطر من خلال صندوق قطر للتنمية، بدور كبير في تمويل القطاع الصحي العالمي من خلال عدة مبادرات ومشاريع صحية نفذها الصندوق في عدة دول..كما أن الصندوق يعي أهمية دوره في المساهمة في إحداث تغيير إيجابي في العالم ولاسيما في الدول النامية والاهتمام الخاص بقضية اللاجئين والمهجرين داخلياً.