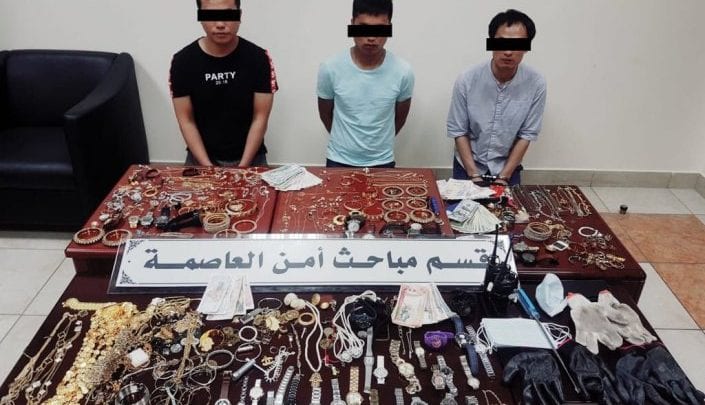 وزارة الداخلية تلقي القبض على تشكيل عصابي متخصص في سرقة المنازل
The Criminal Investigation Department has arrested a three-member gang involved in house thefts in the Dafna area, the Ministry of Interior said in a tweet on Thursday.
Money, jewellery and equipment have been seized from the trio, all of whom are Asian nationals. They have been referred to the judicial authorities for further legal proceedings.
كشفت وزارة الداخلية عن تمكن إدارة البحث الجنائي من القبض على تشكيل عصابي مكون من ثلاثة اشخاص من الجنسية الاسيوية، تخصصوا في سرقة المنازل في منطقة الدفنة..
وأضافت الوزارة عبر حسابها الرسمي على تويتر أنه تم ضبط المبالغ المالية والمصوغات والأدوات التي بحوزتهم وتحريزها، وجارٍ احالتهم للجهات العدلية لاستكمال الإجراءات القانونية بحقهم..