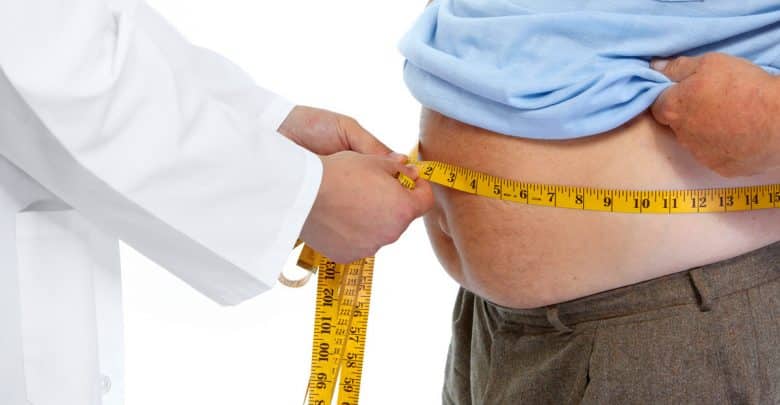 🩺 Health
Obesity in the world has tripled since 1975, increasing diseases
"فاو" تحذر من تضاعف عدد حالات السمنة في العالم
Obesity in the world has nearly tripled since 1975, and it has been accompanied by an increase in heart disease, cancer and diabetes, said the United Nations Food and Agriculture Organization (FAO) on its website.
Countries have developed dietary guidelines adapted to their food situation and their local populations, to advise healthy diets, adds the same source.
"Diets vary considerably from one country to another depending on available foods, crops and dietary habits. But no matter where we live, when it comes to food, we know what is good for us and what is not, "says FAO.
However, societal changes make these choices more complicated. While many countries still face undernutrition, the consumption of foods high in energy, fat, sugar and salt is on the rise worldwide.
Urbanization, more sedentary occupations and changes in transportation means a reduction in physical activity that exposes entire populations to the risk of obesity and associated diseases.
Obesity has almost tripled in the world since 1975 and has been accompanied by an increase in health problems such as diabetes, cardiovascular disease and some cancers.
This trend is not unique to high-income countries. In low- and middle-income countries, the number of overweight or obese people is growing at an even faster rate, while in those countries the prevalence of stunting, wasting and micronutrient deficiencies is increasing. is high.
At a time when obesity is on the rise, it is important to have dietary guidelines. These guidelines, which are based on the latest available data, are the recommendations a country makes to its people to eat better and be healthier.
FAO contains the world's most comprehensive collection of dietary recommendations. More than 100 countries have developed dietary guidelines adapted to their food situation and their local populations.
Healthy eating habits
It is recommended to eat a lot of vegetables and fruits. Some countries are very precise about the number of fruits and vegetables that should be consumed each day (six, according to Greece and five according to Costa Rica and Iceland).
Canada even indicates the color of vegetables to consume (one dark green and one orange per day). Portion sizes may vary by country, however, all guidelines recommend eating plenty of fresh vegetables and fruit each day.
Also, it is recommended to limit the consumption of fat, foods rich in industrial sugars, and reduce sodium / salt.
It is also recommended to drink water regularly and to practice physical activity.
The eating habits are young. By giving nutritional advice, dietary guidelines give families the opportunity to take charge of their own diet and health.
Some guidelines also emphasize the need to conserve natural resources and biodiversity while ensuring food and nutrition security for all.
FAO supports countries in the development, revision and implementation of their dietary guidelines.
These guidelines, which serve as a basis for nutrition policies and education programs, help people develop healthy eating habits and lifestyles.
Source: APS
أكدت منظمة الأمم المتحدة للتغذية والزراعة "الفاو"، تضاعف عدد حالات السمنة في جميع أنحاء العالم ثلاثة أضعاف تقريبا منذ سنة 1975.
وأوضحت "الفاو"، في بيان لها اليوم ، أنه بسبب هذه الزيادة في عدد حالات السمنة ، تزايدت أمراض القلب والسرطان والسكري.. مشيرة إلى أن أنماط التغذية تختلف اختلافًا كبيرًا من مكان لآخر بناءً على توافر الطعام وعادات الأكل والثقافة.
ولفتت إلى أنه باستمرار العديد من البلدان في التعامل مع نقص التغذية , يزداد عدد الأشخاص حول العالم الذين يتناولون أغذية كثيفة الطاقة ومرتفعة الدهون والسكر والملح .
وأوضحت المنظمة الأممية، أن ارتفاع ظاهرة السمنة لا يقتصر على البلدان المرتفعة الدخل، بل أن معدّل عدد الأشخاص الذين يعانون من السمنة والسمنة المفرطة في البلدان المنخفضة والمتوسطة الدخل يرتفع بوتيرة أسرع.