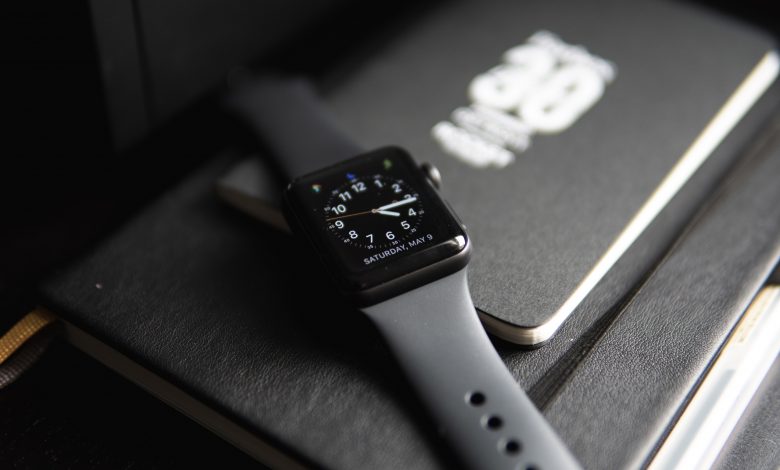 مفاجأة .. ساعة آبل قادرة على كشف كورونا قبل ظهور الأعراض
Al-Sharq – WGOQatar Translations 
Doha: Promising studies revealed that wearable devices can predict infection with the emerging coronavirus, before people have symptoms.
According to the "Stat News" website, smart wearable devices, including the Apple Watch, may be useful for reporting infection with the virus that causes Covid-19 disease, before they feel any symptoms.
A research conducted by the University of California, San Francisco, Stanford University, and the Scripps Research Institute in San Diego – according to Al-Hurra channel – indicates that smart wrist devices can detect high heart rates or body temperature, which are the most prominent signs of an external threat to the human body.
Although these studies came separately, they centred on a common principle, which is monitoring vital measurements of the body, which can monitor any indication of an upcoming disease.
The Scripps Institute reached an accuracy of 80 % of correctness in identifying infection with the emerging coronavirus on the study participants, by reading data on the smartwatch, including temperature, heart rates, sleep levels and physical activity.
On the other hand, the Stanford University study revealed people infected with Covid-19 4 to 7 days before any symptoms appear after the recruitment of 5,000 volunteers, 32 of them reported they were Covid-19-positive.

الشرق 
الدوحة: كشفت دراسات واعدة إلى أن الأجهزة القابلة للارتداء، بإمكانها التنبؤ بالإصابة بفيروس كورونا المستجد، قبل ظهور الأعراض على الأعراض على الأشخاص.
وبحسب موقع "ستات نيوز"، فإن الأجهزة الذكية القابلة للارتداء، بما فيها ساعة آبل، قد تكون مفيدة للإبلاغ بالإصابة بالفيروس المسبب لمرض كوفيد-19، قبل شعورهم بأي أعراض.
وتشير الأبحاث التي تجريها جامعة كاليفورنيا لسان فرانسيسكو، وجامعة ستانفورد، ومعهد سكريبس للأبحاث بسان دييغو – بحسب موقع قناة "الحرة" –  إلى أن أجهزة المعصم الذكية، تستطيع الكشف عن ارتفاع معدلات ضربات القلب أو درجة حرارة الجسم، وهما أبرز العلامات لمعرفة وجود تهديد خارجي لجسم الإنسان.
وعلى الرغم من أن هذه الدراسات تأتي بشكل منفصل، إلا أنها تمحورت حول مبدأ مشترك، وهو رصد قياسات حيوية للجسم، يمكنها رصد أي مؤشر يوحي بوجود مرض قادم.
وتوصل معهد سكريبس إلى درجة دقة تصل لـ 80 في المائة من الصواب في التعرض على  الإصابة بفيروس كورونا المستجد على المشاركين في الدراسة، وذلك من خلال قراءة البيانات في الساعة الذكية، بما فيها درجة الحرارة ومعدلات ضربات القلب، ومستويات النوم والنشاط البدني.
في المقابل، كشفت دراسة جامعة ستانفورد المصابين بكوفيد-19 قبل 4 إلى 7 أيام من ظهور الأعراض بعد تجنيد 5000 متطوع، أبلغ 32 منهم إصابتهم بكورونا.
المصدر: al-sharq