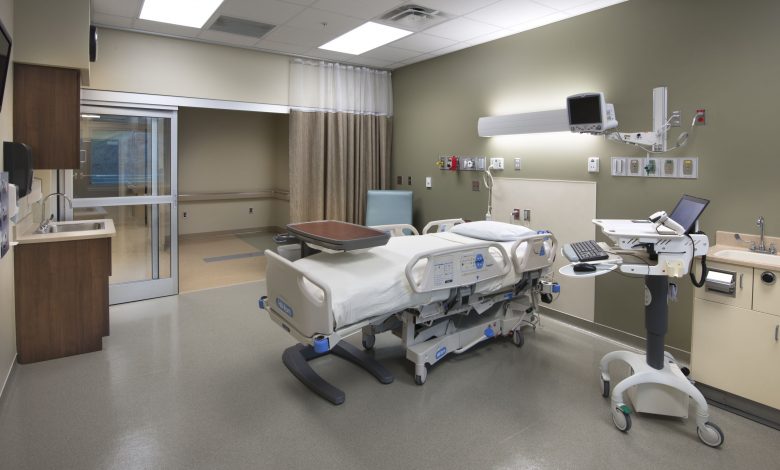 تخصيص 5 مستشفيات لعلاج مرضى كوفيد – 19
Gulf Times – Doha:
Hazm Mebaireek General Hospital, Ras Laffan Hospital and Mesaieed Hospital, which are three of the five dedicated facilities to combat the novel coronavirus (Covid-19) pandemic in Qatar, each have 40% of their beds to spare, a senior official said.
"These three hospitals, along with the Communicable Disease Center and the Cuban Hospital, stand at the forefront in fighting Covid-19 in the country," Dr Ahmed al-Mohamed, acting head of the Intensive Care Unit at the Hamad Medical Corporation (HMC) explained.
He was attending a press conference on Thursday evening with Dr Abdullatif al-Khal, co-chair of the National Pandemic Preparedness Committee at the Ministry of Public Health and head of Infectious Diseases at HMC.
"The preparations and equipping of hospitals required a boost from the clinical aspect and increasing medical, nursing and auxiliary medical teams, especially in hospitals that were brought into service during the pandemic," Dr al-Mohamed said.
All the five hospitals have been prepared in the highest standards to face the Covid-19 pandemic. Reviewing their roles, Dr al-Mohamed described some of them as first line.
"When the absorptive capacity of the first line hospitals is completed, the second line of hospitals will be introduced to handle Covid-19 cases. The last line of reserve hospitals include the Hamad General Hospital and the specialised hospitals.
"We hope that we do not reach the stage of activating the last line, but this is the active plan to confront the spread of this disease," the official outlined.
The acting head of the Intensive Care Unit at the HMC recalled that the preparations in the face of the pandemic in the first line hospitals necessitated an increase in the number of medical and nursing staff and the assistant medical staff on two fronts: the first for non-critical cases, and the second for critical situations.
As for non-critical cases, the beds have been increased in a way that is compatible with the number of those cases, which are more than the critical cases. As for the critical cases, the clinical capacity in the intensive care departments is increased in large numbers, he said.
If the number of beds before the Covid-19 pandemic used to be 2,250 in Hamad hospitals, subsequently they were increased to about 5,000 in response to the situation.
There has been a significant increase in the absorptive capacity at Hazm Mebaireek General Hospital where all the units were changed into those for intensive care, an unusual and unprecedented step that required a great effort to achieve.
Hazm Mebaireek General Hospital was equipped with 221 beds to receive critical cases, and it still has 40% beds in reserve. The Mesaieed Hospital and Ras Laffan Hospital, which were both prepared from scratch, also have 40% if beds each to spare.
source: gulf-times

الدوحة- العرب
أكد الدكتور أحمد المحمد رئيس قسم العناية المركزة في مؤسسة حمد الطبية بالوكالة، أن أحد العناصر الأساسية لمواجهة فيروس كورونا (كوفيد-19) في دولة قطر، يتمثل في تحويل وتكييف الموارد والمرافق الطبية وإعادة نشر الكوادر الطبية من مختلف مرافق الرعاية الصحية الأخرى كجزء من الاستراتيجية التي تعمل على تعزيز خدمات الرعاية الحرجة والقدرة الاستيعابية لوحدة العناية المركزة بسرعة كبيرة.
وقال الدكتور أحمد المحمد، وهو يشغل أيضا منصب المدير الطبي لمستشفى حزم مبيريك العام بالوكالة، إنه منذ بداية أزمة تفشي فيروس كورونا(كوفيد-19)، وضعت مؤسسة حمد الطبية خطة استباقية لزيادة السعة في المستشفيات بشكل كبير، حيث أن هذه الخطة تعمل على ضمان توفير الموارد اللازمة للاستجابة لحالات فيروس كورونا (كوفيد-19) مع الاستمرار في تقديم الخدمات الأساسية بطريقة تضمن الحماية لكل من المرضى وكوادر الرعاية الصحية.
وأضاف أن الاستجابة الفعالة لأزمة فيروس كورونا (كوفيد-19) كانت ومازالت ضرورية، ولكن من الضروري أيضا أن مواصلة تقديم خدمات الرعاية الصحية الأساسية، لذلك تم التركيز بشكل كبير على تقديم الرعاية للمرضى الأكثر عرضة للمضاعفات الصحية المترتبة على الإصابة بالفيروس في منازلهم، حيث أن ذلك ساعد على حمايتهم من خطر الإصابة بالفيروس وعلى تخفيف العبء على بعض خدمات مؤسسة حمد التي بدورها سمحت بتفريغ العديد من أسرة المستشفيات وزيادة السعة العامة التي يمكن استخدامها عند الحاجة لتقديم الرعاية اللازمة لمرضى الحالات الحرجة المصابة بفيروس كورونا .
واشار إلى أنه تم توفير أكثر من 2900 سرير جديد للمرافق والموارد التي تم تحويلها لعلاج مرضى فيروس كورونا (كوفيد-19)، بما في ذلك توفير 700 سرير جديد لوحدة العناية المركزة، وتخصيص خمسة مرافق لعلاج مرضى (كوفيد-19)، والتي تتضمن مستشفى مسيعيد ومستشفى رأس لفان اللذين تم افتتاحهما مؤخرا.
واوضح أن مستشفى حزم مبيريك العام التابع لمؤسسة حمد الطبية، والذي كان أول مرفق مخصص لعلاج مرضى فيروس كورونا (كوفيد-19) في دولة قطر استقبل العدد الأكبر من المرضى ذوي الحالات الحرجة اللازم علاجهم بوحدة العناية المركزة.
وذكر الدكتور أحمد المحمد إن وحدات العناية المركزة قامت حتى الآن بتوفير الرعاية اللازمة لما يقارب من 300 مريض مصاب بـ (كوفيد-19)، حيث تم وضع وتنفيذ استراتيجية تسمح بضمان توفير الرعاية الضرورية للمرضى في الوقت والمكان المناسبين.
وأشار إلى أن قرار تخصيص المستشفيات كمرافق لعلاج مرضى (كوفيد-19) قد مكن مؤسسة حمد الطبية من توفير أعلى درجات الرعاية لكافة المرضى،وعلى الرغم من وجود سعة كافية لتقديم الرعاية لمرضى (كوفيد-19) في المستشفيات إلا أنه من الضروري جدا أن يواصل أفراد المجتمع العمل معا للمساعدة في منع انتشار الفيروس.
وقال " يمكننا من خلال تخصيص مستشفى حزم مبيريك العام، والمستشفى الكوبي، ومركز الأمراض الانتقالية، ومستشفى مسيعيد، ومستشفى رأس لفان كمرافق علاجية مخصصة لفيروس (كوفيد-19) أن نقدم الرعاية لغالبية مرضى فيروس كورونا في مواقع محددة، وهذا يضمن توفر كوادر مدربة، ومعدات طبية لعلاج المرضى مع ضمان تقديم الرعاية لمرضى الحالات الأخرى غير المرتبطة بفيروس (كوفيد-19) بأمان أكبر في العيادات والمستشفيات الأخرى".
واكد أن دولة قطر تتوفر فيها مرافق رعاية صحية وكوادر طبية كافية للتعامل مع العدد الحالي لمرضى (كوفيد-19) ممن يحتاجون إلى العناية الطبية الحرجة والعلاج التنفسي المتقدم.
وقال "نحن في أتم الاستعداد لتقديم الرعاية الطبية الكاملة في حال ارتفاع عدد المرضى".
وشدد على أن مرضى (كوفيد-19) في دولة قطر يتلقون خدمات رعاية صحية ذات معايير عالمية على أيدي كوادر طبية وتمريضية وطبية مساندة، لكنه أشار إلى أن ذلك ليس عذرا لعدم المبالاة للمرض وعدم أخذ الحيطة والحذر، "لذا يتعين علينا جميعا أن نعمل معا لمنع تفشي الفيروس وضمان حماية أفراد المجتمع الأكثر عرضة للمضاعفات الصحية المترتبة على الإصابة بهذا المرض،مع التذكير بأهمية الالتزام التام بالإجراءات الوقائية لمكافحة العدوى ومن أهمها التباعد الاجتماعي".
المصدر: alarab