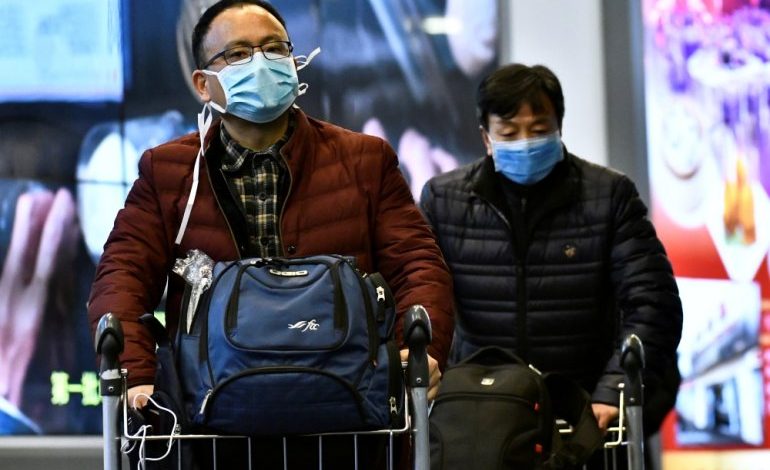 💉 Health
No coronavirus cases in 2000 China travellers to Qatar on Friday
فحص ٢٠٠٠ مسافر من الصين اليوم ولا تسجيل لحالات مشتبهة بفيروس "كورونا" يوم الجمعة
Doha: The Ministry of Public Health said there are no cases of coronavirus in Qatar as it launched preventive measures at the Hamad International Airport. "All the cases were negative and no positive case was detected," Dr Hamad Al Rumaihi, Director of Health Protection and Communicable Disease Control at the Public Health Department and co-chair of the National Epidemic Preparation Committee, said.
About 2000 travellers from China in six flights were examined through three thermal inspection sites inside the airport on Friday. The ministry in cooperation with HIA and Qatar Airways examines travellers from China through high-quality thermal cameras that can record the traveller's body temperature remotely.
The National Pandemic Preparedness Committee at the ministry has approved the use of thermal examination at HIA to all travellers coming from China, while raising awareness among travellers about the symptoms of pneumonia, including high fever, cough, and breathing difficulties. Dr Rumaihi said the inspection procedures at the airport do not take more than 20 minutes for passengers of one plane. "It will not cause the work-disruption or delay for the passengers."
He said 10 thermal cameras were installed in HIA under the supervision of doctors and nurses at the ministry and the Hamad Medical Corporation. "The clinic set up at the airport, with an emergency department doctor, a nurse and ambulance service, is ready to deal with any suspected case," he said. "In the event of confirmation of any that matches the standard definition, the patient will be taken to the hospital."
"In addition to these, there are awareness campaigns onboard aircraft from China about symptoms of the disease. Anybody with the symptoms is told to disclose it to the flight crew and go to the clinic at HIA immediately upon arrival. They are also told of the need to monitor the appearance of any symptoms for 14 days of their reaching Qatar because this is a crucial period in which the virus can emerge."
Of applying these procedures to travellers from other countries, Dr Al Rumaihi explained: "All cases in other countries are originated from China, and in the event of the disease spreading to other countries, it will be applied to travellers from those countries as well."
Chair of the ministry's Healthcare Communications Committee and Chief Communications Officer at HMC Ali Al Khater said the cases that are suspected after passing through thermal cameras are transferred immediately to the medical examination and then to the hospital to determine whether infection is related to the virus or not.
read more: Snakes Could Be the Original Source of the New Coronavirus Outbreak in China
قال  الدكتور حمد عيد الرميحي مدير حماية الصحة ومكافحة الأمراض الانتقالية بإدارة الصحة العامة في وزارة الصحة العامة أنه بحسب الوضع الوبائي الحالي في الصين فنحن نتابع التوصيات من منظمة الصحة العالمية،  والتي تطبق في قطر، وهي  اللوائح الصحية الدولية لعام 2005 .  
وأكد الدكتور الرميحي أنه ولم يتم الكشف اليوم عن أي حالة من بين الذين تم فحصهم ، حيث تم  ، اليوم الجمعة،  فحص ما يقارب  2000 مسافر قادم من الصين . وكان هناك 3 مواقع للفحص الحراري داخل المطار ، وتم تشغيل 10 كاميرات حرارية تحت اشراف أطباء وموظفين من وزارة الصحة العامة ومؤسسة حمد الطبية، كما تم تجهيز العيادة الطبية في المطار في حال الاشتباه بأي حالة، الى جانب وجود  غرفة  إسعاف وقسم الطوارىء للكشف عن أي حالة مشتبهة .
كما تم عقد عدة اجتماعات للجنة التأهب للأوبئة  في وزارة الصحة العامة بحضور ممثلين من الوزارة ومؤسسة حمد الطبية ومؤسسة الرعاية الصحية الأولية ومطار حمد الدولي والخطوط الجوية القطرية.وتم اقرار عدة توصيات واجراءات احترازية واعداد خطة ودلالة ارشادية للتعامل مع اي حالة مشتبهة، و متابعتها للحصول على العلاج  بالشكل السريع .
وأضاف الدكتور الرميحي  أنه من ضمن الاجراءات الاحترازية تقوية المراقبة الصحية في كل منافذ الدولة، والتي من أهمها  مطار حمد الدولي،  واقرار تشغيل الكاميرات الحرارية لفحص جميع المسافرين القادمين من الصين ، حيث لدى الخطوط القطرية رحلات مباشرة مع ست وجهات في الصين .
إقرأ المزيد: من المرجح أن تكون الثعابين مصدر تفشي فيروس كورونا الجديد في الصين