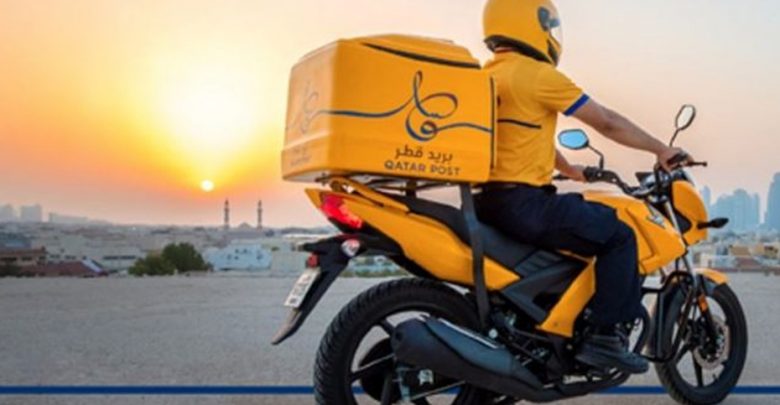 💉 Health
Soon .. Delivery of medical materials to patients in their homes
قريبا.. توصيل المواد الطبية للمرضى في منازلهم
More than 2,000 patients under the care of Hamad Medical Corporation's (HMC) Home Healthcare Service will benefit from the start of the next phase of an agreement between the healthcare provider and Qatar Post.
Patients will now be able to have medical consumables such as gloves, bandages, and dressings delivered to their home by Qatar Post.
"This unique and innovative collaboration between HMC and Qatar Post means that our Home Healthcare patients will no longer have to worry about visiting HMC to collect these items," said Nasser Al Naimi, HMC's Deputy Chief of Quality, Center for Patient Experience and Staff Engagement and Director of the Hamad Healthcare Quality Institute.
"HMC is constantly working on improvements and innovations that positively impact the lives of our patients. Alongside our recent provision of delivering medical reports, this is yet another phase in our collaboration with Qatar Post to provide patients with a set of premium services," added Al Naimi.
تبدأ خدمات الرعاية الصحية المنزلية بمؤسسة حمد الطبية وبريد قطر خلال الفترة المقبلة بتطبيق خدمة توصيل المواد الاستهلاكية الطبية كالقفازات والضمادات إلى المرضى في منازلهم وذلك تنفيذا للمرحلة القادمة من الاتفاقية الموقعة بين الجهتين والتي تسهم عند تطبيقها في تقديم الخدمة لأكثر من 2000 مريض من الرعاية الصحية المنزلية.
وقال السيد ناصر النعيمي نائب الرئيس لقطاع الجودة بمؤسسة حمد الطبية ومدير معهد حمد لجودة الرعاية الصحية، إن التعاون بين مؤسسة حمد وبريد قطر يخفف على المريض عناء الذهاب إلى مؤسسة حمد الطبية للحصول على تلك المواد حيث تعمل المؤسسة بشكل دائم على إجراء التحسينات التي تنعكس بشكل إيجابي على حياة المرضى.
وأشار في تصريح صحفي اليوم إلى أن التعاون بين مؤسسة حمد الطبية وبريد قطر يأتي كمرحلة ثانية للتعاون بين الجهتين حيث تم مؤخرا التعاون في مجال إيصال التقارير الطبية.
وأوضح السيد النعيمي أن العديد من مرضى خدمة الرعاية الصحية المنزلية يحتاجون إلى تلك المواد الطبية بصورة دورية وبالتالي فإن تقديم هذه الخدمة يعفي المرضى وأسرهم من عناء زيارة المؤسسة أكثر من مرة للحصول على المواد التي يحتاجونها.
وكانت مؤسسة حمد الطبية قد أعلنت مطلع هذا العام عن التعاون مع بريد قطر لإتاحة مزايا إضافية يمكن للمرضى أن يقوموا بطلبها ..وكانت أولى تلك الخدمات إمكانية إيصال التقارير الطبية إلى المرضى في منازلهم كخطوة تبسط عملية الحصول على التقرير، يليها تعاون الجانبين في إيصال المواد الاستهلاكية الطبية ضمن الجهود المستمرة لتعزيز تجربة المريض.