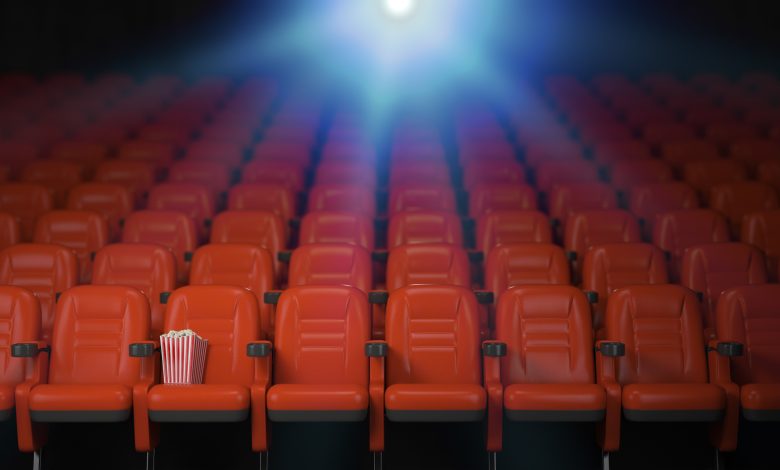 أقوى ١٠ أفلام لهذا الأسبوع .. تُعرض الآن في قطر
Dina Al Sabbagh – WGOQatar
Doha: Cinema is considered to be one of the types of arts that many personalities share with combined skills and arts, which is summarized by the production of documentary and entertainment films to be shown in cinemas through that large screen.  The films shown in cinemas in the State of Qatar are distinguished by modernity, diversity, and interest in the quality of the targeted audience and the characters in the film.
 
As for the latest 10 films, they are:
WAY DOWN
SULTHAN- TAMIL
SAS: RED NOTICE
CRISIS
BEFORE FORTY
YA BAADA
WOMEN
GODZILLA VS KONG
THE ONE
Nobody
دينا الصباغ – WGOQatar
تعتبر السينما أنها إحدى أنواع الفنون التي تشترك بها العديد من الشخصيات بمهارات وفنون مجتمعة تتلخص بإنتاج الأفلام الوثائقية والترفيهية ليتم عرضها في صالات السينما عبر تلك الشاشة الكبيرة. وتتمايز الأفلام المعروضة في دور السينما في دولة قطر بالحداثة والتنوع والاهتمام بنوعية الجمهور المستهدف والشخصيات المتواجدة في الفيلم.
وبالنسبة ل أحدث ١٠ افلام هي:
WAY DOWN
SULTHAN- TAMIL
SAS: RED NOTICE
CRISIS
BEFORE FORTY
YA BAADA
WOMEN
GODZILLA VS KONG
THE ONE
Nobody