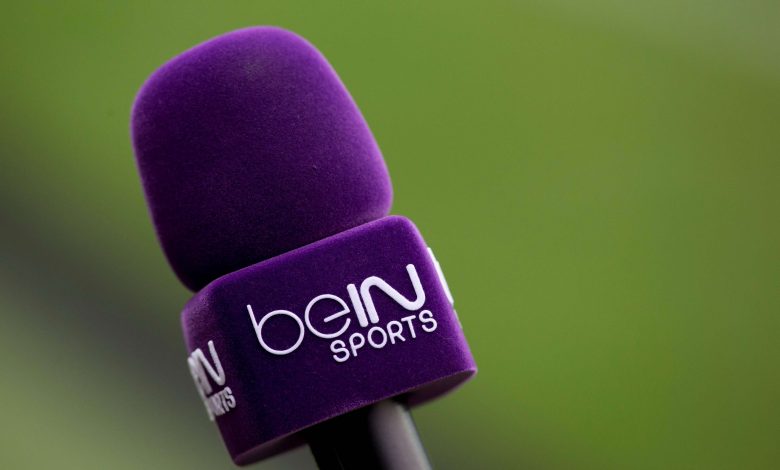 🎾 Tennis
beIN SPORTS to broadcast Qatar Total Open 2021
beIN SPORTS تنقل بطولة قطر توتال المفتوحة ٢٠٢١
Doha: beIN Media Group, the global sports and entertainment broadcaster, and its flagship sports channel beIN SPORTS will broadcast the Qatar Total Open 2021, as well as the Qatar ExxonMobil Open 2021 live and exclusively for its viewers and subscribers across the Middle East and North Africa (MENA) – with Tunisian star Ons Jabeur and Egypt's Mayar Sherif in contention for this year's title.
The Qatar Total Open 2021 is scheduled to start on 1 March with the final games set for 6 March. The Qatar ExxonMobil Open 2021 is set to begin on 8 March and will go on until 13 March. Both tournaments will be held in Doha, Qatar and will take place at The Khalifa International Tennis & Squash Complex.
Qatar Total Open 2021
The WTA 500 Qatar Total 2021 will witness the participation of many top superstars such as the women world No. 1 Ashleigh Barty, in addition to two-time champion and World No. 13 Victoria Azarenka. As for Arab stars, the tournament will see the highest-ranked Arab player in WTA history Ons Jabeur as well as Egypt's Mayar Sherif.  
Qatar ExxonMobil Open 2021
The ATP 250 Qatar ExxonMobil Open will see the return of long-awaited veteran super star Roger Federer in addition to three-time Grand Slam winner Stan Wawrinka, defending champion Andrey Rublev, 2019 Qatar ExxonMobil Open winner Roberto Bautista Agut, 2018 winner Gael Monfils as well as 2020 US Open winner Dominic Thiem. 
beIN's coverage of this year's Qatar Total Open and Qatar ExxonMobil Open
beIN SPORTS' coverage of the Qatar Total Open and the Qatar ExxonMobil Open will see the global sports channel exclusively cover the tournaments on its Arabic and English sports channels. The Arabic channels will include studio coverage for all the best analysis and latest news updates from both tournaments. Studios will be presented by beIN star talents who will be joined by a host of special guests including Selima Sfar, the second highest ranked female and the best Arab player of all time, Kuwaiti Adel Al-Shatti, former WTA player Kim Wehrmann, and Karim Alami, a former professional tennis player who reached a career-high ATP singles ranking of world No. 25 in the year 2000. He is currently a tournament director of the ATP 250 Qatar ExxonMobil Open and a board member of the Qatar Tennis Federation (QTF). All guests will be present live from the beIN studios in Doha and will provide in-depth analysis.
On beIN SPORTS' coverage of the Qatar Total Open and Qatar ExxonMobil Open, Mohammad Al-Subaie, Acting CEO of beIN MENA, said: "We are thrilled to be exclusively broadcasting the Qatar Total Open and Qatar ExxonMobil Open for our fans and viewers across MENA. Hosting both tournaments will further strengthen Qatar's position as a safe sport hub by bringing all top tennis players to the home of sport in the region. beIN promises to always provide its fans and subscribers with the ultimate sport experience, as we continue to broadcast the biggest competitions and leagues across our channels. No one covers the games like we do on beIN".
Qatar: A legacy in the making
Qatar's success in hosting truly remarkable sporting events has become a trend for the world to witness – with unforgettable tournaments including the 1988 AFC Asian Cup, 2005 FIBA Asia Championship, 2006 Asian Games, 2011 AFC Asian Cup, 2019 World Athletics Championships, 2019 FIFA Club World Cup, the 2020 AFC Champions league East and West Group stages, 2020 FIFA Club World Cup and the upcoming FIFA World Cup Qatar 2022.
The country's ambition does not stop here – as Qatar has also bid to host the upcoming 2027 AFC Asian Cup. With its world class facilities, infrastructure and expertise, Qatar is certainly achieving greatness and beIN MEDIA GROUP is proud to be part of that journey.
beIN entertains and operates in 43 countries globally, including 24 countries across the MENA region. With broadcast on satellite in 4K and Full HD, the beIN experience is also available on mobile, tablet, computer and other home devices through beIN CONNECT.

الدوحة: أعلنت مجموعة beIN الإعلامية، المجموعة العالمية للرياضة والترفيه والإعلام وقناتها الرياضية الرائدة beIN SPORTS، أنها ستنقل بطولة قطر توتال المفتوحة للتنس 2021، التي ستشهد تنافس النجمة التونسية أُنس جابر، والمصرية ميار شريف على لقب هذا العام، وكذلك بطولة قطر إكسون موبيل المفتوحة 2021، مباشرة وحصرياً لمشاهديها ومشتركيها في جميع أنحاء الشرق الأوسط وشمال إفريقيا.
ومن المقرر أن تبدأ بطولة قطر توتال المفتوحة للتنس 2021 في 1 مارس، والمباريات النهائية في 6 مارس، بينما تبدأ بطولة قطر إكسون موبيل المفتوحة 2021 في 8 مارس وتستمر حتى 13 مارس. وستقام البطولتان في مجمع خليفة الدولي للتنس والاسكواش في العاصمة القطرية الدوحة.
بطولة قطر توتال المفتوحة للتنس 2021
ستشهد بطولة قطر توتال 2021، التي تصنف ضمن فئة 500 نقظة ، مشاركة العديد من النجمات البارزات مثل آشلي بارتي المصنفة رقم 1 على العالم، وصاحبة الترتيب 13 على العالم وحاملة لقب البطولة مرتين فيكتوريا أزارينكا. أما بالنسبة للنجمات العرب، فستشهد البطولة تواجد اللاعبة العربية الأعلى تصنيفاً في تاريخ رابطة محترفات التنس أنس جابر، وكذلك المصرية ميار شريف.
بطولة قطر اكسون موبيل المفتوحة للتنس 2021
ستشهد بطولة قطر اكسون موبيل المفتوحة للتنس، التي تصنف ضمن فئة 250 نقطة ، عودة النجم المخضرم روجر فيدرر بعد طول انتظار، إضافة إلى الفائز ثلاث مرات في جراند سلام ستان فافرينكا، وحامل اللقب السابق لبطولة قلر المفتوحة أندري روبليف، والفائز ببطولة قطر إكسون موبيل 2019 روبرتو باوتيستا أغوت، والفائز ببطولة قطر إكسون موبيل 2018 جايل مونفيلس، والفائز ببطولة أميركا المفتوحة لعام 2020 دومينيك تيم.
تغطية beIN لبطولة قطر توتال المفتوحة وقطر إكسون موبيل المفتوحة لهذا العام
ستشمل تغطية beIN SPORTS لبطولة قطر توتال المفتوحة وقطر إكسون موبيل المفتوحة، نقل البطولتين حصرياً على قنواتها الرياضية العربية والإنجليزية، وستضم تغطية القنوات العربية أفضل التحليلات وآخر الأخبار من كلتا البطولتين. وستستضيف الاستوديوهات، التي يقدمها نخبة من ألمع مذيعي beIN، مجموعة من الضيوف المميزين مثل سليمة الصفار، المصنفة في المركز الثاني عالمياً بين لاعبات التنس وأفضل لاعبة عربية على الإطلاق، واللاعب الكويتي عادل الشطي، ولاعبة رابطة محترفات التنس السابقة كيم ويرمان، ولاعب التنس المحترف السابق الذي وصل إلى المركز 25 على مستوى العالم في التصنيف الفردي في رابطة محترفي التنس عام 2000، كريم العلمي، الذي يشغل حالياً منصب مدير بطولة قطر اكسون موبيل وعضو مجلس إدارة الاتحاد القطري للتنس. وسيكون جميع الضيوف حاضرين مباشرة من استوديوهات beIN في الدوحة وسيقدمون تحليلات متعمقة حول مجريات البطولتين.
وتعليقاً على تغطية beIN SPORTS لبطولة قطر توتال المفتوحة وقطر إكسون موبيل المفتوحة، قال محمد السبيعي، الرئيس التنفيذي بالإنابة في beIN الشرق الأوسط وشمال إفريقيا: "يسعدنا أن ننقل بطولتي قطر توتال المفتوحة وقطر إكسون موبيل المفتوحة مباشرة وحصرياً لجمهورنا ومشاهدينا في جميع أنحاء الشرق الأوسط وشمال إفريقيا. وستعزز استضافة هاتين البطولتين مكانة قطر كمركز رياضي آمن من خلال وصول أفضل لاعبي التنس إلى موطن الرياضة في المنطقة. وتتعهد beIN بتزويد جمهورها ومشتركيها بتجربة رياضية استثنائية على الدوام، حيث نواصل، بشكل استثنائي، نقل أكبر المسابقات والبطولات عبر قنواتنا"
قطر: صناعة إالتاريخ
يعتبرنجاح قطر في استضافة أهم الأحداث الرياضية حدثاً استثنائياً وتوجه يشهده العالم باستمرار، حيث استضافت قطر بطولات لا تُنسى مثل كأس آسيا 1988، وبطولة آسيا لكرة السلة 2005، والألعاب الآسيوية 2006، وكأس آسيا 2011، وبطولة العالم لألعاب القوى 2019، وكأس العالم للأندية 2019، ومراحل المجموعات لكل من دوري أبطال آسيا لأندية شرق القارة وغربها لعام 2020، وكأس العالم للأندية 2021، وكأس العالم 2022.
ولا يتوقف الطموح عند هذا الحد، فقد تقدمت قطر أيضاً بطلب استضافتها بطولة كأس آسيا 2027 القادمة، وتواصل قطر سعيها لصناعة المجد من خلال مرافقها وبنيتها التحتية وخبراتها ذات المستوى العالمي، وتفخر مجموعة beIN الإعلامية بأن تكون جزءاً من هذه الرحلة.
 تعمل مجموعة beIN في 43 دولة حول العالم من بينها 24 دولة في منطقة الشرق الأوسط وشمال أفريقيا. وتنقل المجموعة قنواتها عبر الأقمار الصناعية بتقنية4K  و Full HDوهي متاحة أيضاً على الهاتف الجوال والأجهزة اللوحية والكمبيوتر وغيرها من الأجهزة المنزلية عبر خدمة beIN CONNECT.
للاستمتاع بعالم من الرياضة والترفيه على beIN، يمكنكم زيارة www.bein.com/en/subscribe/