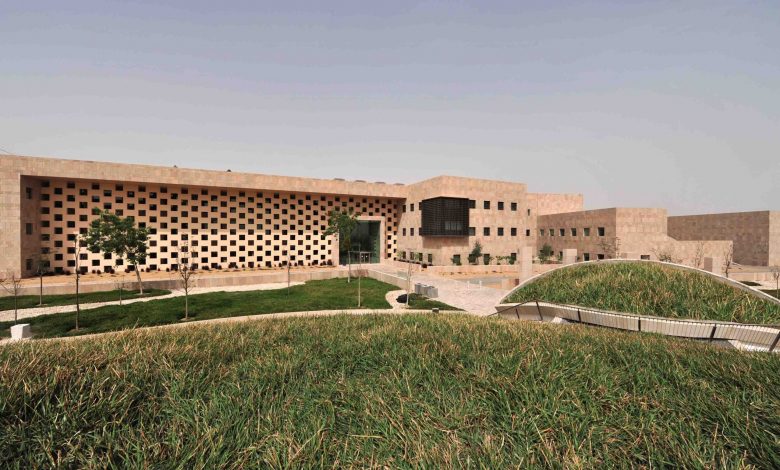 جورجتاون – قطر تنظم ندوة إلكترونية حول تمكين المرأة 
QNA
Doha: Georgetown University in Qatar (GU-Q), one of the partner universities of the Qatar Foundation for Education, Science and Community Development, organized an electronic seminar on empowering women and equal opportunities between men and women in various fields.
During the symposium, HE Managing Director of Business Development at the Qatar Financial Centre (QFC) Authority Sheikha Alanoud bint Hamad Al-Thani emphasized the great importance of closing gender-based employment gaps and the need for equal wages between the sexes. She noted that women continue to make huge contributions every day in all areas of human activity, from business to education, sports and art, to science, agriculture and family welfare.
Her Excellency focused on entrepreneurship as an important pathway to women's empowerment and highlighted the main initiatives that the QFC offers to support women in business.
She also reviewed the challenges that Qatari women face at the professional level when dealing with and overcoming cultural expectations, explaining that the opportunities for progress and growth have never been better than now. 

قنا
الدوحة: نظمت جامعة جورجتاون في قطر، إحدى الجامعات الشريكة لمؤسسة قطر للتربية والعلوم وتنمية المجتمع، ندوة إلكترونية حول تمكين المرأة تكافؤ الفرص بين الجنسين في مختلف المجالات.
وخلال الندوة التي جاءت ضمن سلسلة لقاءات تعرف باسم /حوار على فنجان شاي/، أكدت سعادة الشيخة العنود بنت حمد آل ثاني المدير التنفيذي لتنمية الأعمال في هيئة مركز قطر للمال على الأهمية الكبرى لسد فجوات التوظيف القائمة على النوع الاجتماعي وضرورة التكافؤ في الأجور بين الجنسين، مشيرة إلى أن النساء والفتيات يواصلن تقديم مساهمات ضخمة كل يوم في جميع مجالات النشاط البشري، بداية من الأعمال التجارية إلى التعليم والرياضة والفن، وحتى والعلوم والزراعة ورعاية الأسرة.
وركزت سعادة الشيخة العنود على ريادة الأعمال كمسار مهم لتمكين المرأة، وسلطت الضوء على المبادرات الرئيسية التي يقدمها مركز قطر للمال لدعم المرأة في مجال الأعمال.
كما استعرضت التحديات التي تواجهها المرأة القطرية على الصعيد المهني والاحترافي عند تناول التوقعات الثقافية وتجاوزها، موضحة أن فرص التقدم والنمو لم تكن أبدا أفضل من الوقت الحالي.