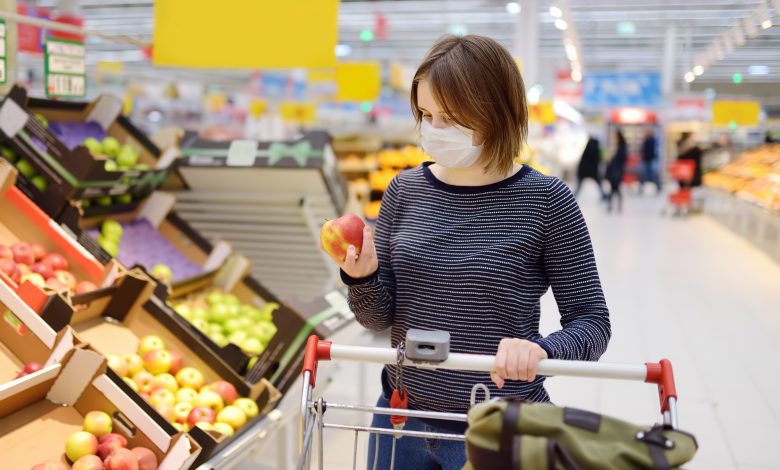 سلسلة متاجر سوبر ماركت بريطانية تفتح فرعا لها في قطر
The Peninsula
Doha: Qatari Diar and Ariane Holding Group signed an agreement to open the first branch of the British supermarket chain Sainsbury's in Qatar. Sainsbury's is the second largest chain of supermarkets in the United Kingdom. The first branch is expected to start operation at Lusail City in the first quarter of 2022.
The agreement was signed Yousef Abu Bakr Al-Musleh, Chief Development and Asset Management Officer, Qatari Diar and Mohamed Hussein Al Ali, Group CEO, Ariane Holding Group in the presence of Abdullah bin Hamad Al-Attiyah, CEO of Qatari Diar, John Wilkes, Ambassador of the United Kingdom to Qatar, Sheikh Suhaim bin Khalid Al Thani, Chairman of Ariane Holdings Board of Directors, Jinoos Shariati, Director of Trade and Investment at the British Embassy and Abdelkarim al Zoubi, CEO of Marakez Trading.
The first branch of the Sainsbury's supermarket chain would be established in the commercial street in the heart of Lusail in the Downtown area. It is expected to open in the first quarter of 2022.
In 2019 Marakez Trading, a part of Ariane Holding Group, signed an exclusive distribution agreement with Sainsbury's to be the main distributor for its products in the Middle East and North Africa. After the increase in demand for products, the company decided to expand the base of operations by opening its own branches for the Sainsbury's chain in Qatar. The supermarket in Qatar will give consumers access to the widest range of Sainsbury's products and will provide a wide variety of products from the UK and around the world.
"The company has chosen Lusail City to establish its first branch in Qatar due to the strategic importance of the city and its many features, whether in terms of infrastructure or services, in addition to being the future city of the State of Qatar," a company press release said.
Source: thepeninsulaqatar

ذا بينينسولا – ترجمة WGOQatar
الدوحة: وقعت شركة الديار القطرية ومجموعة أريان القابضة اتفاقية لافتتاح أول فرع لسلسلة متاجر السوبر ماركت البريطانية سينسبري في قطر. سينسبري هي ثاني أكبر سلسلة من محلات السوبر ماركت في المملكة المتحدة. من المتوقع أن يبدأ تشغيل الفرع الأول في مدينة لوسيل في الربع الأول من عام 2022.
وقع الاتفاقية يوسف أبو بكر المصلح، الرئيس التنفيذي للتطوير وإدارة الأصول، الديار القطرية، ومحمد حسين العلي، الرئيس التنفيذي لمجموعة أريان القابضة بحضور عبد الله بن حمد العطية، الرئيس التنفيذي لشركة الديار القطرية، وجون ويلكس سفير المملكة المتحدة لدى قطر، والشيخ سحيم بن خالد آل ثاني رئيس مجلس إدارة شركة أريان القابضة وجينوس شريعتي مدير التجارة والاستثمار في السفارة البريطانية وعبد الكريم الزعبي الرئيس التنفيذي لشركة مراكز التجارية.
سيتم إنشاء أول فرع لسلسلة سوبر ماركت سينسبري في الشارع التجاري في قلب مدينة لوسيل في منطقة وسط المدينة. ومن المتوقع افتتاحه في الربع الأول من عام 2022.
في عام 2019، وقعت شركة مراكز للتجارة، وهي جزء من مجموعة أريان القابضة، اتفاقية توزيع حصرية مع سينسبري لتكون الموزع الرئيسي لمنتجاتها في منطقة الشرق الأوسط وشمال إفريقيا. بعد زيادة الطلب على المنتجات، قررت الشركة توسيع قاعدة العمليات من خلال فتح فروعها الخاصة لسلسلة سينسبري في قطر. سيتيح السوبر ماركت في قطر للمستهلكين الوصول إلى أكبر مجموعة من منتجات سينسبري وسيوفر مجموعة متنوعة من المنتجات من المملكة المتحدة وحول العالم.
وقال بيان صحفي للشركة: "اختارت الشركة مدينة لوسيل لإنشاء أول فرع لها في قطر نظراً للأهمية الاستراتيجية للمدينة ومميزاتها العديدة سواء من حيث البنية التحتية أو الخدمات، بالإضافة إلى كونها مدينة المستقبل لدولة قطر".