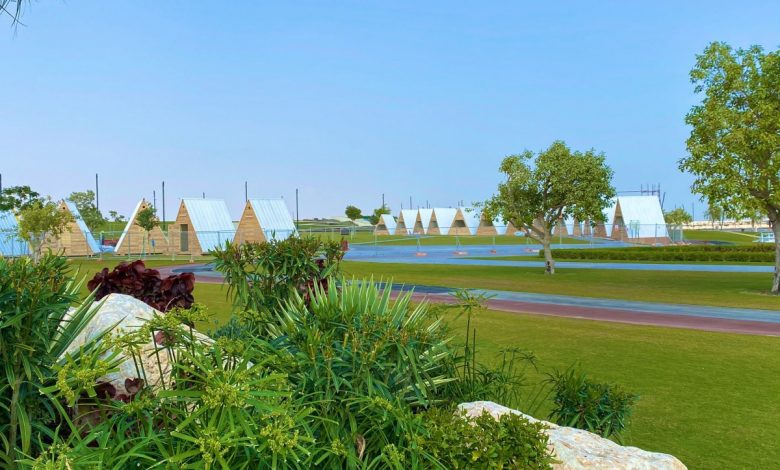 😎 LifeStyle
Al Khor Carnival: the largest festival in 2021 in Al Bayt Stadium Park
كرنفال الخور.. أكبر مهرجان في ٢٠٢١ بحديقة استاد البيت
Al-Sharq – WGOQatar Translations 
Doha: Al Khor Carnival will take place in Al Bayt Stadium Park from January 21st until February 6th.
According to the "Discover Qatar" site, Al Khor Carnival is the largest festival held this year 2021, it includes many events and games for children, restaurants and cafes.
The site assures that families await a world full of joy and enjoyment of drinks and snacks, with fun activities and shopping for the whole family, in addition to amazing offers waiting.
The "Discover Qatar" website on Twitter posted photos showing the preparations for the festival in Al Bayt Stadium Park.

الشرق 
الدوحة: تنطلق فعاليات كرنفال الخور في حديقة استاد البيت من ٢١ يناير الجاري وحتى ٦ فبراير المقبل.
وحسب موقع "اكتشف قطر" يعد كرنفال الخور أكبر مهرجان يقام هذا العام 2021، ويتضمن العديد من الفعاليات والألعاب للأطفال والمطاعم والكافيهات.
ويؤكد الموقع أنه في انتظار العائلات عالم مليئ بالبهجة والاستمتاع بالمشروبات والوجبات الخفيفة، مع أنشطة ممتعة وترفيهية وتسوق لجميع أفراد الأسرة، بالإضافة إلى عروض مذهلة في الانتظار.
وبث موقع "اكتشف قطر" على تويتر صوراً تظهر الاستعدادات لإقامة المهرجان في حديقة استاد البيت.