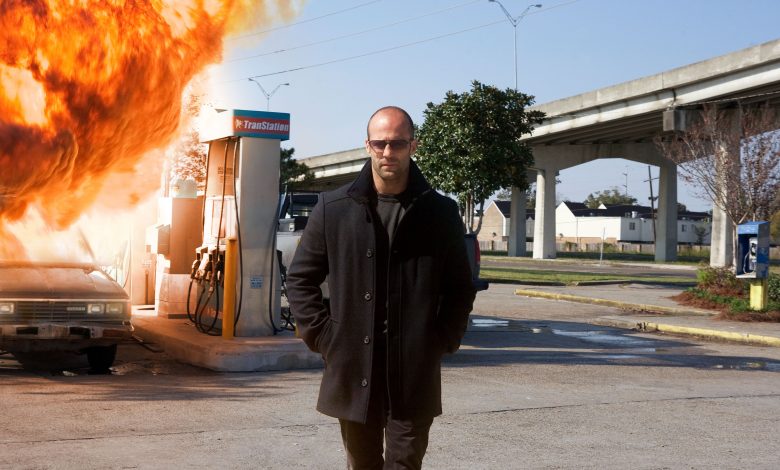 😎 LifeStyle
Doha hosts the filming of a huge film produced by beIN channels and starring Jason Statham
الدوحة تحتضن تصوير فيلم ضخم من إنتاج قنوات beIN وبطولة جيسون ستاثام
Al-Sharq – WGOQatar Translations 
Doha: British director Guy Ritchie's long-awaited film will finally begin production in Doha on Thursday (January 14th) and some scenes will be shot in Antalya, Turkey. The film, produced by MIRAMAX, owned by beIN Media Group and ViacomCBS, brings together director Richie and action legend Jason Statham.
THE FILM, WHICH HAS NOT YET BEEN named, FEATURES ACTRESS AUBREY PLAZA, PARKS AND RECREATIO AND HAPPIEST Season star, ACTOR CARRIE ELOISE, SAW STAR, PRINCESS BRIDE AND STRANGER THINGS, AND RAPPER BUGSY MALONEY FROM THE GENTLEMEN.
 "Jay and Jason's joint ventures have always been admired by the public, and we look forward to bringing this production to Doha, a growing media and entertainment market," said Nasser Al Khelaifi, Chairman of beIN Media Group.
"This is our third collaboration with Director Ritchie, a work added to our list of approximately 20 published or in-production works since beIN's acquisition of Miramax, which is a testament to our continued success in achieving our studio development goals, while maintaining our commitment to prioritize investment in innovative and culturally appropriate films."
The story of the movie
The film tells the story of British intelligence agent Orson Fortune, played by Jason Statham, who is recruited by a global intelligence alliance to track and stop the sale of new lethal weapons technology that threatens to disrupt the world order. Orson is forced to work with Sarah Fidel, a high-tech expert at the CIA, and embarks on a secret mission around the world where he will have to use all his tricks, creativity and disguise to reach out to billionaire gun broker Greg Simmonds.
The film is written by Evan Atkinson and Marne Davies, who wrote The Gentlemen and Wrath of Man, and is edited and directed by Ritchie, and produced by Atkinson. Bill Block will be produced by Miramax, which fully funds the film, and StX will distribute the film directly to the United States, the United Kingdom and Ireland, and to the rest of the world through its network of distributors. StX Films achieved great success earlier this year with Ritchie's Film The Gentlemen, grossing $115 million at the worldwide box office.
MIRAMAX®
Owned by beIN Media Group and ViacomCBS, it is headquartered in Los Angeles, a global film and television studio known for its original and award-winning content. Miramax, whose CEO Is Bill Block is, recently partnered with ViacomCBS to find collaborations through new production opportunities and co-financing in film and television.
Upcoming projects
Finishing He's All That, starring Addison Ray, directed by Mark Waters, Mother Android starring Chloe Moritz, directed by Matson Tomlin, Halloween Kills starring Jamie Lee Curtis produced by Miramax with Trancas International Film and Bloom House Productions scheduled for this year. The Georgetown Project starring Oscar-winning Russell Crowe, directed by Joshua John Miller and Massa Fortin, and Uncle Frank, which premiered at the 2020 Sundance Film Festival, It was bought by Amazon, directed by Alan Poole and starring Paul Bettany. 
In January 2020, Miramax released its latest hit, The Gentlemen, which grossed more than $100 million at the global box office, directed by Jay Ritchie, starring Matthew McConaughey, Charlie Hunnam, Colin Farrell and Hugh Grant. While WRATH of MAN is still in post-production, the second work that brings Richie and Jason Statham together with Miramax, MGM UA will distribute the film locally. 
Other projects include Silent Retreat, Isnn't It Romantic, directed by Todd Strauss-Schollson, The Perfection, directed by Richard Shepard, starring Alison Williams and Logan Browning, which premiered at the 2018 Fantastic Fest and was acquired by Netflix. 
Miramax tv concluded its production with a co-production with Leonain for a six-episode series called Spy City, starring Dominic Cooper.
BeIN Media Group
It is a leading independent global media group and one of the most important sports and entertainment networks in the world. The Group distributes and produces an unrivalled range of entertainment, live sports and important international events across 5 continents and 43 countries in 9 different languages across Europe, North America, Asia, Australia and the Middle East and North Africa region.
BeIN SPORTS, the world's leading sports channel network in the beIN Media Group, has the largest single collection of sports rights ever owned by any global channel, and through the renowned MIRAMAX Film Studios, beIN has an extensive library of Hollywood's most famous films with an increasing presence in the production and distribution of films and series, as well as the digital space. BeIN Media Group acquired Digiturk, Turkey's leading pay-TV provider, in August 2016 and now has more than 55 million subscribers worldwide.

الدوحة – موقع الشرق:
أعلن أخيراً بداية إنتاج الفيلم الذي طال انتظاره، للمخرج البريطاني جاي ريتشي، في الدوحة وذلك يوم الخميس 14 يناير الجاري، كما ستصوّر بعض أحداثه في مدينة أنطاليا التركية. ويجمع الفيلم الذي تنتجه شركة MIRAMAX المملوكة من قبل مجموعة beIN الإعلامية وشركة ViacomCBS بين المخرج ريتشي ، وأسطورة الأكشن جيسون ستاثام.
ويضم الفيلم – الذي لم يعلن عن اسمه بعد- كلاً من الممثلة أوبري بلازا، نجمة PARKS AND RECREATIO" وHAPPIEST SEASON، والممثل كاري إلويس، نجم SAW وTHE PRINCESS BRIDE وSTRANGER THINGS، ومغني الراب باغزي مالوني، من فيلم THE GENTLEMEN.
وقال ناصر الخليفي، رئيس مجلس إدارة مجموعة beIN الإعلامية: "لطالما نالت أعمال جاي وجيسون المشتركة إعجاب الجماهير، ونحن نتطلع قُدماً إلى جلب هذا الإنتاج إلى مدينة الدوحة التي تعد سوقاً متنامياً في مجال الإعلام والترفيه"،  وأضاف: "هذا هو تعاوننا الثالث مع المخرج ريتشي، وهو عمل يضاف إلى قائمة أعمالنا التي تضم حوالي 20 عملاً منشوراً أو قيد الإنتاج منذ استحواذ beIN على ميراماكس، مما يعد شهادة على نجاحنا المستمر في تحقيق أهدافنا التي حددناها لتطوير الاستوديو، مع الحفاظ على التزامنا بإعطاء الأولوية للاستثمار في الأفلام المبتكرة والمناسبة ثقافياً".
قصة الفيلم
يحكي الفيلم قصة عميل الاستخبارات البريطانية أورسون فورتشين، الذي يلعب دوره جيسون ستاثام، والذي يجنده تحالف استخبارات عالمي لتعقب ووقف بيع تكنولوجيا الأسلحة الفتاكة الجديدة التي تهدد بتعطيل النظام العالمي. يضطر أورسون للعمل مع سارة فيدل، خبيرة التكنولوجيا الفائقة في وكالة المخابرات المركزية الأميركية، وينطلق في مهمة سرية حول العالم حيث سيتعين عليه استخدام كل ما يمتلكه من حِيَل وإبداع وتخفٍّ للوصول إلى سمسار الأسلحة الملياردير جريج سيموندز.
الفيلم من كتابة إيفان أتكينسون ومارن ديفيز، اللذين كتبا فيلم The Gentlemen وفيلم Wrath of Man، ومن تنقيح وإخراج ريتشي، وإنتاج أتكينسون. وسينتج بيل بلوك لشركة ميراماكس، التي تمول الفيلم بالكامل، وستوزع شركة إس تي إكس الفيلم مباشرة في الولايات المتحدة والمملكة المتحدة وإيرلندا، وإلى بقية دول العالم من خلال شبكة شركائها من الموزعين. وقد حققت إس تي إكس فيلمز نجاحاً كبيراً في وقت سابق من هذا العام مع فيلم The Gentlemen الذي أخرجه ريتشي، وحقق 115 مليون دولار في شباك التذاكر في جميع أنحاء العالم.
MIRAMAX®
وهي شركة مملوكة من قبل مجموعة beIN الإعلامية وشركة ViacomCBS ، ويقع مقرها الرئيسي في مدينة لوس أنجلوس، وهي استوديو عالمي للسينما والتلفزيون معروف بمحتواه الأصلي والحائز على الجوائز. وقد دخلت ميراماكس، التي يشغل بيل بلوك منصب رئيسها التنفيذي، مؤخراً في شراكة مع ViacomCBS لإيجاد أوجه تعاون من خلال فرص الإنتاج الجديدة والتمويل المشترك في السينما والتلفزيون.
المشاريع القادمة
الانتهاء من تصوير فيلم He's All That، من بطولة أديسون راي، وإخراج مارك ووترز، ومسلسل Mother Android من بطولة كلو موريتز، وإخراج ماتسون توملين، والفيلم العالمي Halloween Kills من بطولة جيمي لي كورتيس، ومن إنتاج شركة ميراماكس مع ترانكاس إنترناشونال فيلمز آند بلوم هاوس برودكشنز، المقرر إطلاقه هذا العام، وفيلم The Georgetown Project من بطولة راسل كرو، الحائز على جائزة الأوسكار، ومن إخراج جوشوا جون ميلر وماسا فورتين، وفيلمUncle Frank ، الذي عُرِضَ لأول مرة في مهرجان صندانس السينمائي 2020، واشترته أمازون، وهو من إخراج آلان بول، وبطولة بول بيتاني. 
وفي يناير 2020، أطلقت ميراماكس آخر نجاحاتها، وهو فيلم The Gentlemen الذي تجاوزت مبيعاته حاجز 100 مليون دولار في شباك التذاكر العالمي، وهو من إخراج جاي ريتشي، وبطولة ماثيو ماكونهي وتشارلي هوننام وكولين فاريل وهيو غرانت. بينما ما يزال فيلم الإثارة WRATH OF MAN في مرحلة ما بعد الإنتاج، وهو العمل الثاني الذي يجمع ريتشي وجيسون ستاثام مع ميراماكس، وستوزع شركة MGM UA الفيلم محلياً. 
وتضم المشاريع الأخرى، فيلم Silent Retreat، والفيلمين الكوميديين Isnn't It Romantic، من إخراج تود شتراوس شولسون، وThe Perfection، من إخراج ريتشارد شيبرد، وبطولة أليسون ويليامز ولوجان براوننج، والذي عُرض للمرة الأولى في مهرجان فانتاستيك فيست 2018 واستحوذت عليه Netflix. 
واختتم تلفزيون ميراماكس إنتاجه بإنتاج مشترك مع شركة ليوناين لمسلسل من ستة حلقات بعنوان Spy City، من بطولة دومينيك كوبر.
مجموعة beIN الإعلامية
هي مجموعة إعلامية عالمية رائدة مستقلة وواحدة من أهم شبكات الرياضة والترفيه في العالم. توزع المجموعة وتنتج مجموعة منقطعة النظير من برامج الترفيه والرياضة المباشرة والفعاليات الدولية الهامة عبر 5 قارات و43 دولة بـ9 لغات مختلفة في جميع أنحاء أوروبا وأمريكا الشمالية وآسيا واستراليا ومنطقة الشرق الأوسط وشمال أفريقيا.
وتتمتع شبكة beIN SPORTS، شبكة القنوات الرياضية العالمية الرائدة في مجموعة beIN الإعلامية، بأكبر مجموعة فردية من الحقوق الرياضية التي تمتلكها أي قناة عالمية، ومن خلال استوديوهاتMIRAMAX  الشهيرة للأفلام، تمتلك beIN مكتبة واسعة تتضمن أشهر أفلام هوليوود مع حضور متزايد في إنتاج وتوزيع الأفلام والمسلسلات، إلى جانب الفضاء الرقمي. واستحوذت مجموعة beIN الإعلامية على شبكة Digiturk، المزود الرائد للتلفزيون المدفوع في تركيا، في أغسطس 2016، ولديها الآن أكثر من 55 مليون مشترك حول العالم.