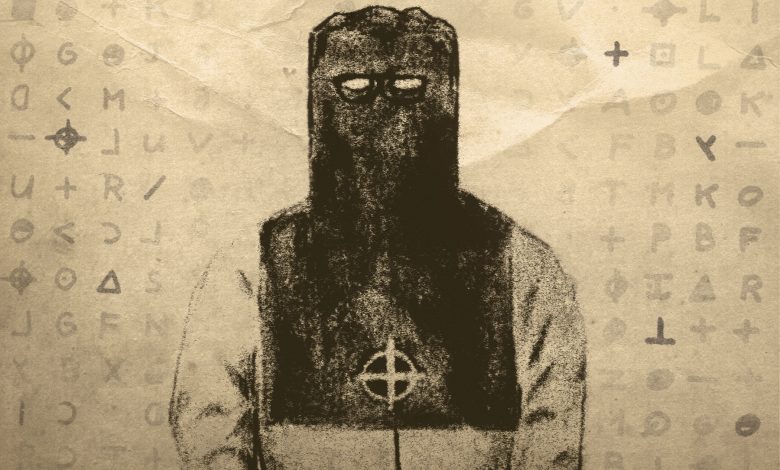 😎 LifeStyle
🌍 World
After 50 years, mysterious killer Zodiac killer's message has been decoded
بعد ٥٠ عامًا .. فك شيفرة رسالة "السفاح زودياك" الغامضة
A group of volunteers managed to decipher the most mysterious message of the American serial killer Zodiac, who committed his crimes in the late 1960s.
The 340-mark encrypted letter sent by the still-obscure killer to the San Francisco Chronicle on November 8, 1969, was one of the biggest mysteries of this tragic story.
According to the newspaper, the team of decoding experts from the United States, Australia and Belgium was disappointed that this mysterious letter would reveal the name of the famous killer.
David Uranchak, a 46-year-old Virginia-based web designer who has been dismantling zodiac codes since 2016, said the message reads: "I hope you enjoy your attempts to catch me. I am not afraid of the gas chamber because it will send me to heaven faster because I now have so many slaves who will work for me."
This is in line with another encrypted letter by Zodiac that was dismantled in 1969 in which the killer said he was committing his crimes with the aim of "collecting slaves for the afterlife".
In a series of letters to media in San Francisco, Zodiac announced 37 murders, and police confirmed that at least seven people had been killed by the mysterious killer.

وكالات
واشنطن: تمكنت مجموعة من المتطوعين من فك شفرة الرسالة الأكثر غموضًا للقاتل المتسلسل الأمريكي «زودياك» الذي ارتكب جرائمه أواخر ستينيات القرن الماضي.
وكانت الرسالة المشفرة المؤلفة من 340 علامة التي أرسلها القاتل الذي لا يزال الغموض يلف شخصيته إلى صحيفة سان فرانسيسكو كورنكيل في الثامن من نوفمبر 1969 تعد حتى الآن بين أكبر أسرار هذه القصة المأساوية.
وأفادت هذه الصحيفة بأن فريق الخبراء المختصين بفك الشيفرات من الولايات المتحدة وأستراليا وبلجيكا خيب الآمال في أن هذه الرسالة الغامضة ستكشف عن اسم القاتل المشهور.
وكشف دافيد أورانتشاك (46 عامًا)، وهو مصمم مواقع إنترنت مقيم في ولاية فيرجينيا ويعمل على فك شيفرات زودياك منذ عام 2016 أن الرسالة تنص على: «آمل في أنكم تستمتعون كثيرًا بمحاولاتكم إمساكي. لا أخاف من غرفة الغاز لأنها سترسلني إلى الجنة بشكل أسرع لأنني أملك الآن كثيرًا من العبيد سيعملون من أجلي».
ويتماشى ذلك مع رسالة مشفرة أخرى لزودياك تم فكها في عام 1969 حيث قال القاتل إنه يرتكب جرائمه بهدف «جمع العبيد من أجل الحياة الآخرة».
وأعلن زودياك إجمالًا في سلسلة رسائل بعثها إلى وسائل إعلام في سان فرنسيسكو عن ارتكابه 37 جريمة قتل، وأكدت الشرطة أن سبعة أشخاص على الأقل لقوا مصرعهم على يدي القاتل الغامض.