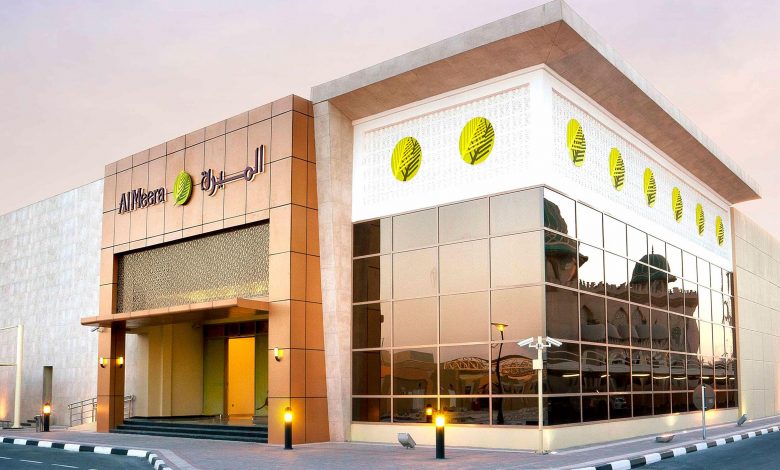 الميرة تطلق حملة ترويجية لتسويق المنتجات الوطنية 
The Peninsula – Doha: 
Al Meera Consumer Goods Company (QPSC) has launched an e-raffle campaign for 'Qatar National Products', as part of its continued efforts as the leading national retailer to encourage customers to select local products.
The campaign, which started on July 8 and set to end on July 28, 2020, gives Meera Rewards members the chance to win 1 million points on a daily basis upon spending QR50 or more on national products.
Each member will be allowed one entry per day and they will automatically be entered into an e-raffle draw with up to 70 winners every week. 
Commenting on the campaign, Al Meera Company stated: "Together, We Support National Products", an initiative by the Ministry of Commerce and Industry and adopted by Al Meera, aims to bolster the local suppliers in Qatar. As a country working towards self-sufficiency, this campaign will help expand the visibility of high-quality, home-grown products and other household items and drive Qatar's goal towards this endeavours. With this campaign, we commemorate the success of local SMEs, while at the same time leverage the Meera Rewards program to our customers' benefit."
The national retailer runs the most extensive network of branches in Qatar with a commitment to providing the best quality at competitive prices in the market. Al Meera presents a variety of locally produced goods at a great value for customers to select from in addition to a range of import products.
Source: thepeninsulaqatar

الدوحة – الراية:
أطلقت شركة الميرة للمواد الاستهلاكية حملة ترويجية تتضمن نقاط مكافآت مجانية للتسوّق من المنتجات الوطنية، ضمن جهودها المستمرة لتشجيع العملاء على اختيار المنتجات المحلية.
وقالت الميرة إنها أطلقت الحملة كونها الشركة الوطنية الرائدة في مجال البيع بالتجزئة، مشيرة إلى اختيار الفائزين من خلال عملية سحب إلكتروني يومية أثناء مدة سريان الحملة خلال الفترة من 8 حتى 28 يوليو الجاري.
وأشارت إلى أن الحملة تدعم تسويق المنتج الوطني عالي الجودة من سلع وأدوات منزلية أخرى محلية الصنع وتعزيز النجاح الكبير الذي حققته الشركات الصغيرة والمتوسطة المحلية، فضلاً عن إتاحة الفرصة لعملائنا للاستفادة من برنامج مكافآت ميرة.
وقالت إن مبادرة «معاً، لدعم المنتجات الوطنية»، أطلقتها وزارة التجارة والصناعة وتبنتها شركة الميرة تدعم الموردين المحليين في قطر. وتعزز الجهود التي تبذلها دولة قطر لتحقيق الاكتفاء الذاتي في شتى المجالات.
وتتيح الحملة التي تأتي امتداداً لمبادرة وزارة الاقتصاد والتجارة «معاً، لدعم المنتجات الوطنية»، فرصة مميّزة لأعضاء برنامج مكافآت ميرة للفوز بـ 1،000،000 نقطة مكافآت يومياً، وذلك عند التسوّق من «المنتجات الوطنية» بقيمة 50 ريالاً قطرياً أو أكثر. سيُسمح لكل عضو بدخول السحب الإلكتروني مرة واحدة يومياً.
والجدير ذكره أن مشاركة الأعضاء في السحب ستكون أوتوماتيكياً، حيث لا يتطلب الأمر أي إجراء من قبل العملاء بل يتم الاشتراك تلقائياً بمجرد إتمام عملية الشراء، وسيتم الإعلان أسبوعياً عن 70 فائزاً.
وسيتلقى الفائزون رسالة نصية عبر الجوال لتأكيد الفوز، في حين سيتم إضافة نقاط المكافآت إلى حساباتهم في غضون 72 ساعة من تاريخ السحب.
يُشار إلى أن شركة الميرة تدير أكبر شبكة من الفروع في قطر وفق رؤية تتمحور حول توفير أفضل المنتجات عالية الجودة وبأسعار تنافسية. تتيح شركة الميرة لعملائها خيارات عديدة للحصول على احتياجاتهم الضرورية تتنوع بين المنتجات المنتجة محلياً والأخرى المستوردة.
ومنذ بدء الحصار المفروض على دولة قطر في عام 2017، أدت الميرة دوراً فعّالاً في دعم المنتجات الوطنية عبر مختلف فروعها المنتشرة في شتى أنحاء الدوحة، حيث كانت أحد أبرز الداعمين لها من خلال إطلاق حملات عديدة ضمن برنامج «مكافآت ميرة» وتخصيص مساحات على الرفوف وفي منصات العرض لتمكين المنتجين المحليين من توسيع نطاق عرض منتجاتهم، فضلاً عن تعاونها الوثيق مع وزارة التجارة والصناعة في مبادرات ترويج منتجات «صُنع في قطر».
ومنذ ذلك الحين، تلتزم شركة الميرة بدعم تطوير المشاريع الصغيرة والمتوسطة بما يتماشى مع الجهود الرامية إلى تعزيز التنويع الاقتصادي للدولة كركيزة أساسية لرؤية قطر الوطنية 2030.
المصدر: raya