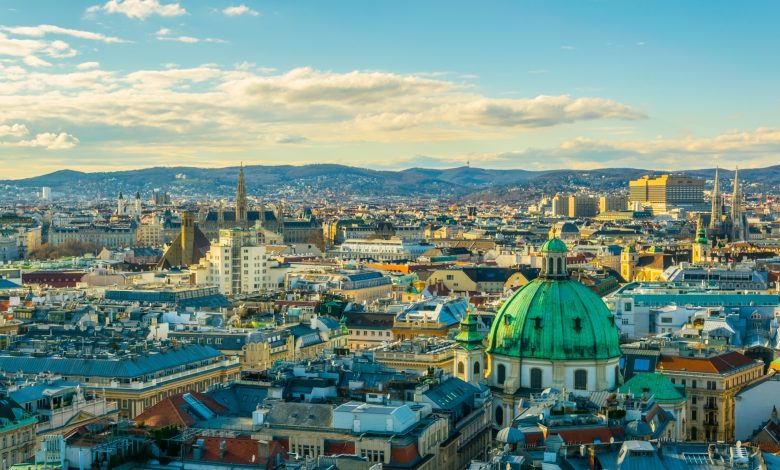 القطرية تسير ٣ رحلات أسبوعياً إلى فيينا
Badr Aldeen Malek – Al Sharq – Translation by WGOQAtar:
Qatar Airways currently operates a daily flight to Frankfurt and four flights a week to Munich and the airline has announced that QSuite business class seats will be available to passengers on flights to Munich, and Qatar Airways flights to Germany play a major role in boosting the growing trade on an annual basis.
The launch of Qsuite services to Munich will enrich the travel industry as a new service that offers advanced concepts for the air transport industry, as Qatar Airways direct flights to a number of German destinations contribute to attracting German tourism to Doha and in a continuous context Qatar Airways operates three flights a week to the Austrian capital Vienna and the carrier uses in this dynamic and vital line the latest model of its fleet of aircraft, which contributes to provide greater capacity for passengers for tourism and business and travellers between Doha and Vienna amongst other destinations included in Qatar Airways' operational network enjoy a new travel experience like no other.
Source: al-sharq

بدرالدين مالك – الشرق:
تسير الخطوط الجوية القطرية حاليا رحلة يومية الى فرانكفورت واربع رحلات اسبوعيا الى ميونيخ وأعلنت الناقلة عن إتاحة مقاعد كيو سويت في درجة رجال الأعمال للمسافرين على الرحلات إلى مدينة ميونيخ وتلعب رحلات الخطوط الجوية القطرية الى المانيا دورا كبيرا في تعزيز حركة التجارة المتنامية بشكل سنوي.
كما ان إطلاق خدمات كيوسويت الى ميونيخ من شأنها إثراء قطاع السفر باعتبارها خدمة جديدة تقدم مفاهيم متطورة لصناعة النقل الجوي كما تساهم رحلات الخطوط الجوية القطرية المباشرة إلى عدد من المقاصد الألمانية في استقطاب السياحة الألمانية الى الدوحة وفي سياق متصل تسير الخطوط الجوية القطرية ثلاث رحلات اسبوعيا الى العاصمة النمساوية فيينا وتستخدم الناقلة في هذا الخط الديناميكي والحيوي احدث طراز من اسطول طائراتها التي تساهم في توفير سعة اكبر للمسافرين بقصد السياحة والاعمال ويستمتع المسافرون بين الدوحة فيينا وغيرها من الوجهات التي تضمها الشبكة التشغيلية للخطوط الجوية القطرية بتجربة سفر جديدة لا مثيل لها.
المصدر: al-sharq