450 trolleys, 8.1 million Nojoom points and so much more
Qatar's first Supermarket celebrates its 45th Anniversary by launching a lucky draw campaign until 2023 year end.
The promotion which began on 26th October is open to all the customers who visit the outlets across Al Kheesa, Al Rayyan, Al Nasr, Old Airport Road and its Family Mart store in Doha Souq Mall, Al Mirqab Al Jadeed Street.
Here's how it works: for every QR 50 spent on shopping at Family Food Centre, customers will receive an e-raffle coupon. They can easily scan their receipts via the following link: https://lucky-draw.family.qa/ or use the receipt registration counter available at each of the five outlets.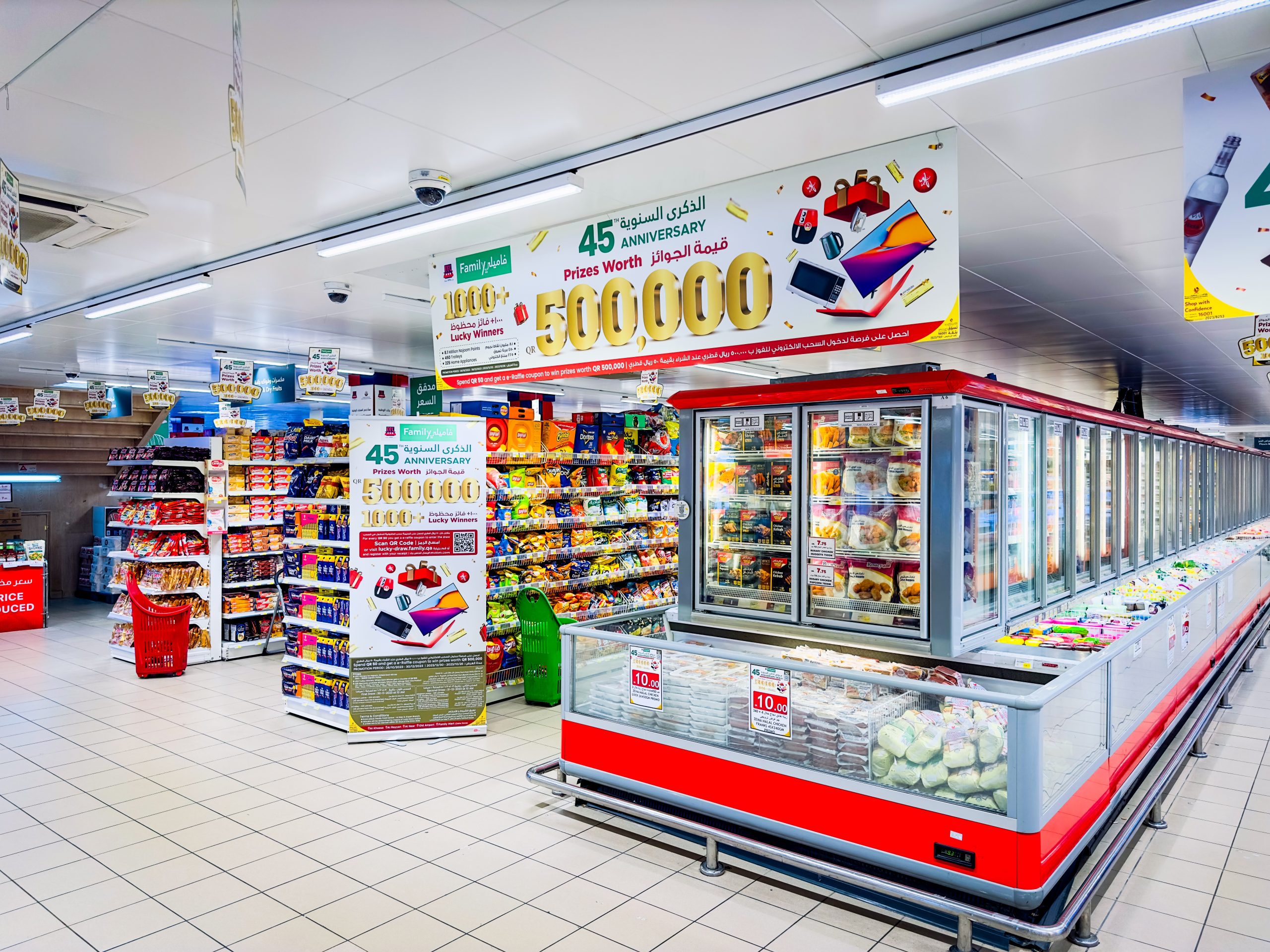 The prize pools includes 450 trolleys in the form of QR 500 worth of vouchers, more that 8.1 million Nojoom points for over 450 lucky shoppers and 45 home appliances for each of the 5 outlets. In total over 1000+ winners will take home prizes worth Half a Million when shopping from Family Food Centre.
The draw to select the winners will be held on November 30th and December 31st at 10 AM in Al Nasr and Airport branches under the guidance of officials from the Ministry of Commerce and Industry (MoCI).
The 45th Anniversary campaign will see multiple product promotions over the course of two months which will feature Fresh Produce, Meats and Fish, Department store items and focus on local Qatari products. Family Food Centre delivers a unique combination of value, freshness, and quality to customers. They stock the widest variety of fresh fruits and vegetables, which are freshly flown throughout the week, besides meat and seafood, marinades, groceries, and a wide range of imports from over 35 countries.
For those looking for added convenience, Family Food Centre provides an online delivery service. Customers across Qatar can easily order their everyday groceries and essentials from the comfort of their homes. To place orders, customers can visit www.family.qa or download the Family App to experience the freshness and diversity of Family Food Centre. As a limited time offer, new customers can enjoy their first order for free when they place an order through the app or website.
Don't miss out on this fantastic opportunity to celebrate with Family Food Centre during their 45th-Anniversary festivities. With prizes worth Half a Million Qatari Riyals up for grabs, now is the perfect time to join the celebration by visiting Family Food Centre outlets today.