💰 Business
🇶🇦 DOHA
Al Meera Sets the Golden Standard in Safety and Quality by achieving certification of ISO 22000:2018
الميرة ترسي المعيار الذهبي لسلامة وجودة الأغذية عبر حصولها على اعتماد الآيزو 22000:2018
The largest consumer goods chain in Qatar consistently demonstrates its dedication to maintaining a robust system that upholds food safety standards.
Doha, 10 October 2023: Al Meera Consumer Goods Company (Q.P.S.C.) stands tall with an unshakable dedication to safety standards, building on the impressive certification of Warehousing and Distribution operations by achieving certification of ISO 22000:2018 Food Safety Management Systems. Qatar's leading national retail chain has embarked on a transformative journey to establish an Integrated Management System (IMS) that encompasses ISO 9001:2015 Quality Management Systems, ISO 14001:2015 Environmental Management Systems, and ISO 45001:2018 Occupational Health & Safety Management Systems.
To advance the implementation of the Food Safety Management system, Al Meera has enlisted experienced management system professionals and enhanced its infrastructure to welcome the new IMS to its establishment.
Consumers have always been at the heart of all that Al Meera does and that's why Al Meera Consumer Goods Company (Q.P.S.C.) has proactively addressed challenges and introduced vital improvements that support our dedicated customers. The Warehouse and Distribution operations have undergone a remarkable transformation, resulting in a substantial boost in efficiency, thanks to the implementation of a cutting-edge loading plan process and cold chain management.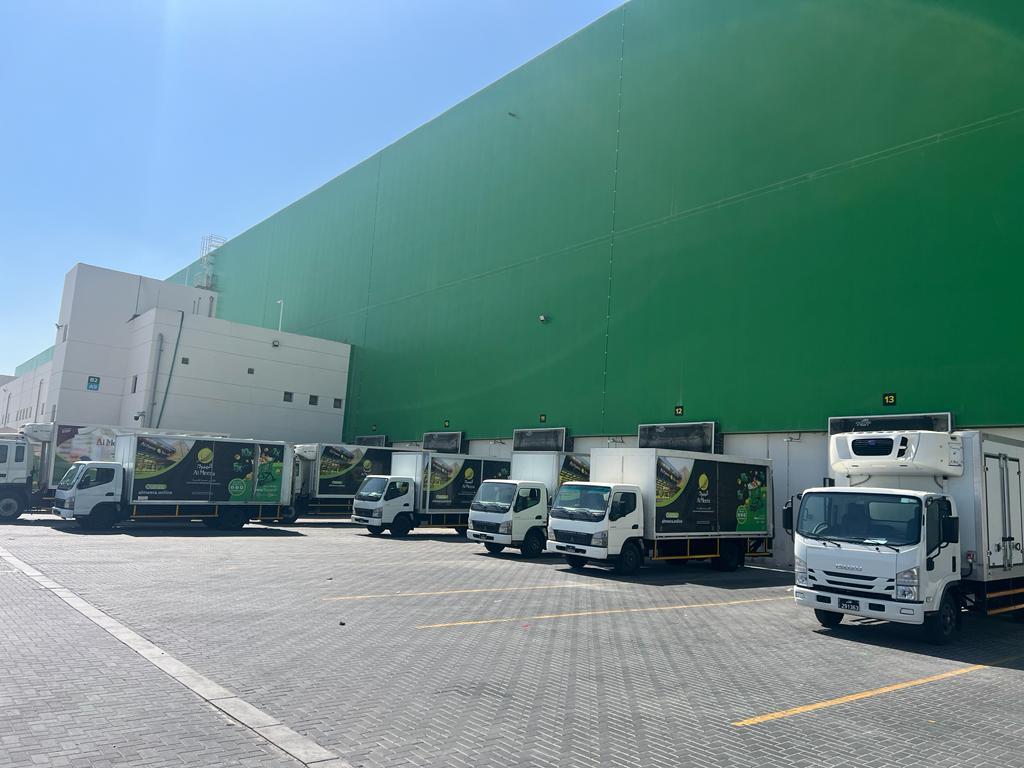 To ensure precise temperature control throughout the journey of their products to stores, Al Meera has harnessed the power of Temperature Monitoring Devices (TMD). Elevating product safety to new heights, they've introduced a streamlined procedure mandating store personnel signatures on both the Delivery Note and TMD records, thus ensuring the highest standards of quality for trusted shoppers.
It doesn't end there. The retail giant's commitment to safety extends to their drivers, who undergo rigorous training in Defensive Driving and are well-equipped to respond effectively to accidents and breakdowns, ensuring the safety of the staff and products during transit.
On this occasion, Al Meera emphasized the significance of integrating IMS to bolster food safety, stating, "Al Meera is committed to offering customers the best and safest products, and our current collaboration with IMS exemplifies this dedication."
"After enabling a number of safety measures to hold the ISO 22000 certification, we have upgraded all the processes in line with continual improvement requirements, ensuring these upgrades include the IMS".
In March 2020, Al Meera proudly achieved ISO 22000:2018 certification from BSI (British Standards Institution) for its Food Safety Management system, exemplifying excellence in food control operations and safety standards. Moreover, in September 2023, the ISO 22000:2018 re-certification was extended and granted to the distribution scope.
The Supply Chain Department placed ISO 22000 control points within the Distribution Center, specifically for food products requiring temperature-controlled storage conditions. This strategic choice was made with the primary goal of guaranteeing the secure handling and storage of these products, ultimately ensuring their food safety and suitability for consumption by Al Meera's valued customers.
As Al Meera's Integrated Management System (IMS) seamlessly operates across its operations, the company is gearing up for IMS certification. This new milestone not only reaffirms Al Meera's commitment to quality, safety, and environment management systems but also positions itself as a national retailer at the forefront of best practices in the consumer goods industry.

تؤكّد الميرة، كشركة وطنية تدير أكبر شبكة فروع للبيع بالتجزئة في قطر باستمرارها على تفانيها في الحفاظ على نظام متكامل يضمن الالتزام الصارم بمعايير سلامة الأغذية
الدوحة، قطر – 10 اكتوبر2023: تواصل شركة الميرة للمواد الاستهلاكية (ش.م.ع.ق) الارتقاء بمكانتها الرائدة والتأكيد على تطبيق أعلى معايير سلامة وجودة الأغذية عن طريق الحصول على اعتماد الآيزو 22000: 2018لنظام إدارة سلامة الأغذية عبر عمليات التخزين والتوزيع. بدأت الميرة رحلتها لإنشاء نظام الإدارة المتكاملة والذي يشمل ثلاثة شهادات دولية هي الآيزو 9001:2015 لنظام إدارة الجودة، والآيزو 14001:2015 لنظام الإدارة البيئية، والآيزو 45001:2018 لنظام إدارة الصحة والسلامة المهنية.
وللمُضي قدما في تطبيق نظام إدارة سلامة الأغذية، عكفت الميرة على استقطاب كوادر متخصصة من ذوي الخبرة الكبيرة في أنظمة الإدارة، وعززت بنيتها التحتية لتكون أكثر جاهزية لتطبيق مبادئ نظام الإدارة المتكاملة الجديد.
تضع الميرة المستهلكين دائماً في صميم جميع أعمالها وتولي رفاهيتهم وسلامتهم الأهمية القصوى عبر مختلف عملياتها، لذا تسعى لاتخاذ خطوات استباقية لمواجهة التحديات المحتملة، وإدخال تحسينات جوهرية لدعم عملائها الأوفياء. بالإضافة إلى ذلك، شهدت عمليات التخزين والمستودعات والتوزيع بالميرة تحوّلًا ملحوظًا تمثّل في زيادة كفاءتها، وذلك بفضل تبني خطط متطورة لعمليات الشحن والتفريغ وإدارة سلاسل التبريد.
لضمان التحكم الدقيق في درجة الحرارة طوال رحلة المنتجات من المصدر وصولاً إلى الفروع والمستهلكين، عملت الميرة على تحقيق الاستفادة الكاملة من مزايا أجهزة مراقبة درجة الحرارة والرطوبة من أجل زيادة حماية وسلامة المنتجات، و إلزام موظفي الفروع بالتوقيع على مذكرة التسليم والسجلات الخاصة بأجهزة المراقبة ، وبالتالي ضمان أعلى معايير الجودة للمتسوقين.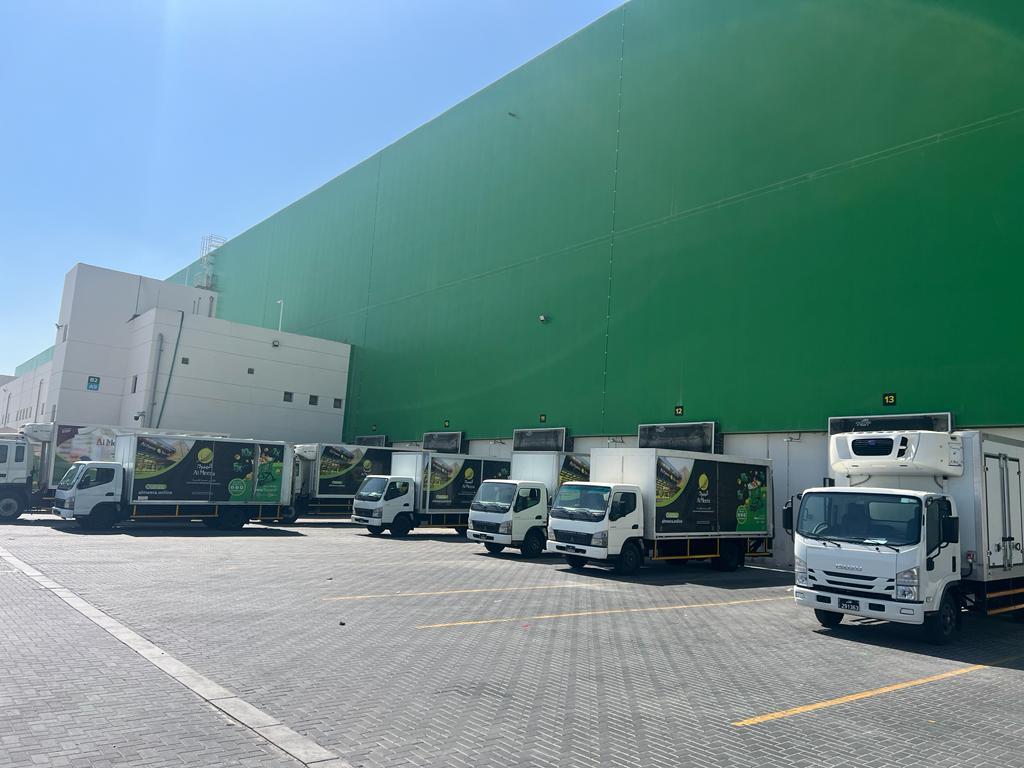 ليس هذا فحسب، بل شمل ذلك أيضًا اتخاذ إجراءات من شأنها تعزيز سلامة السائقين التابعين لها بصفتها الشركة الرائدة في مجال البيع بالتجزئة في قطر من خلال تنظيم دورات تدريبية في القيادة الدفاعية بحيث تزيد من قدرتهم على توقّع مخاطر الطريق والحوادث المحتملة، خاصة في الظروف الجوية السيئة أو الناتجة عن أخطاء الآخرين، بجانب جاهزيتهم للاستجابة الفعّالة للحوادث والأعطال المختلفة، مما يضمن سلامة الموظفين والمنتجات أثناء النقل.
وبهذه المناسبة، أكدت الميرة على أهمية دمج مبادئ نظام الإدارة المتكاملة في عملياتها للارتقاء بمعايير سلامة الأغذية، وصرّحت قائلة: "تلتزم الميرة بتقديم أفضل المنتجات عالية الجودة للعملاء، ولعل جهودنا الحالية لدمج مبادئ نظام الإدارة المتكاملة عبر جميع عملياتنا خير برهان على هذا تفانينا في هذا الجانب. "
"بعد تنفيذ عدد من تدابير السلامة الضرورية للحصول على اعتماد الآيزو 22000، عمدنا إلى ترقية جميع العمليات لتكون أكثر توافقًا مع متطلبات التحسين المستمر ومبادئ نظام الإدارة المتكاملة."
في مارس 2020، تكلّلت جهود الميرة بالحصول على شهادة الآيزو 22000:2018 من المعهد البريطاني للمعايير (BSI) عن نظام إدارة سلامة الأغذية، الأمر الذي يعكس بصورة جليّة تميّز الشركة في عمليات مراقبة الأغذية والتزامها بتطبيق معايير السلامة، كما تم تمديد إعادة اعتماد الآيزو 22000: 2018 ومنحها لمجال التوزيع في سبتمبر 2023.
وفي السياق ذاته، طبّقت إدارة سلاسل التوريد نقاط التحكم الخاصة باعتماد الآيزو 22000 في سلسلة إعداد وتصنيع وتداول الغذاء، ولاسيما على المنتجات الغذائية التي يتطلب تخزينها درجات حرارة معيّنة. اتخذت الميرة هذا الخيار الاستراتيجي بهدف ضمان التعامل الآمن مع هذه المنتجات وتخزينها وفق أحدث المعايير مما يضمن سلامتها وملاءمتها للاستهلاك من قبل عملاء الميرة الكرام.
وتبقى الإشارة إلى أن نظام الإدارة المتكاملة يعمل بسلاسة في جميع عمليات الميرة، لذلك تتطلع الشركة للحصول على شهادة أنظمة الإدارة المتكاملة. كما يسلّط هذا الإنجاز الجديد الضوء على التزام الميرة التام بتطبيق متطلبات أنظمة إدارة الجودة والسلامة والبيئة، فضلاً عن وضعها في طليعة الشركات التي تتبنى أفضل الممارسات في مجال السلع الاستهلاكية.