[Doha, 26 August 2023] – Over the past weekend, Doha Sports Park in Lusail became the epicenter of rugby excitement as the official fan zone for South African rugby enthusiasts, known as Boktown, returned triumphantly for the upcoming Rugby World Cup 2023. RG Events, the organizing body behind the event, demonstrated why Boktown stands as the quintessential hub for the South African community and rugby enthusiasts at large in the upcoming tournament. Enthusiastic rugby fans came together to create an electrifying ambiance, in commemoration of the inaugural Qatar Airways Cup, which featured a highly anticipated match between the Springboks and the All Blacks at Twickenham.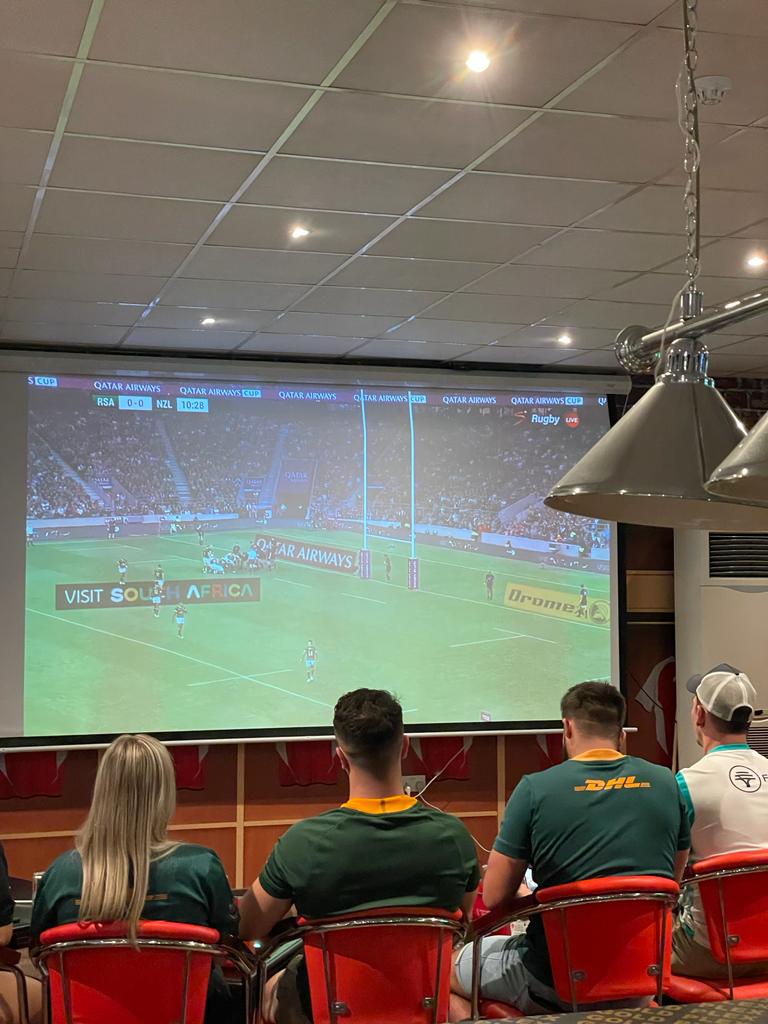 Boktown signifies more than a mere fan zone; it epitomizes the celebration of camaraderie, sportsmanship, and the resilient South African essence, often referred to as Ubuntu. This fan zone provides a dynamic platform that unites rugby aficionados, expatriates, and locals, allowing them to converge, express their fervor, and rally behind the Springboks. Complete with expansive screens broadcasting live matches, engaging entertainment, and authentic South African cuisine, Boktown delivers an immersive encounter that transports attendees directly into the heart of the action.
"Bringing Boktown to Qatar fills us with excitement as we offer an unparalleled platform for rugby enthusiasts to unite and revel in their shared passion for the game," stated the Event Organizer at RG Events. "Our objective is to curate an unforgettable atmosphere, ensuring every participant feels deeply connected with the global rugby community."
The South Africans within the Doha community extended their heartfelt appreciation to esteemed partners, including Gastronomic Butcher, Brand South Africa, Nando's Qatar, TLC Qatar, as well as official venue partners Doha Sports Park and Mayfair Hospitality. Through their collaborative endeavors, this exceptional event was brought to life, further solidifying the sense of unity.
Contemplating the significance of Boktown and how sports have the power to bind communities, the South Africans in Doha community are resolute in nurturing team spirit and bolstering their cherished Springboks throughout the tournament. Boktown stands as the paramount venue that will amplify the enthusiasm of fans residing in Qatar.
Key Highlights of Boktown at Doha Sports Park:
Live Match Screenings: Boktown will feature state-of-the-art LED screens broadcasting every nail-biting moment of the Rugby World Cup. Fans will enjoy a front-row seat to the games, with thrilling matchups and unforgettable tries.
Fan Engagement: From face painting to kids' activities, Boktown offers a range of interactive experiences for fans of all ages.
Culinary Delights: Indulge in a diverse array of delectable South African dishes that capture the rich flavors of the nation. From boerewors rolls to biltong (cured aged, dried meat), Boktown's culinary offerings provide a taste of South Africa's gastronomic heritage.
Cultural Showcase: Experience the vibrant South African culture through traditional music. Boktown serves as a hub where people from different backgrounds can come together in celebration.
Event Details: