ذا جيجي فايبز يخطفون الأضواء في حفل حي في قطر!
WGOQatar
Doha: Singer Gigi de Lana and her band, The Gigi Vibes, are all set to mesmerize the audience with an exciting concert at Al Gharafa Sports Club on September 1, 2023.
The highly anticipated event boasts a thrilling lineup, featuring popular comedians Lassy and MC as opening acts and special guest performances by Yousef Adil and Unica De Vera, winners of the esteemed Royal Clash Singing Competition.
Music enthusiasts and entertainment aficionados are eagerly awaiting the concert, which guarantees an unforgettable night filled with extraordinary talent and high-energy performances.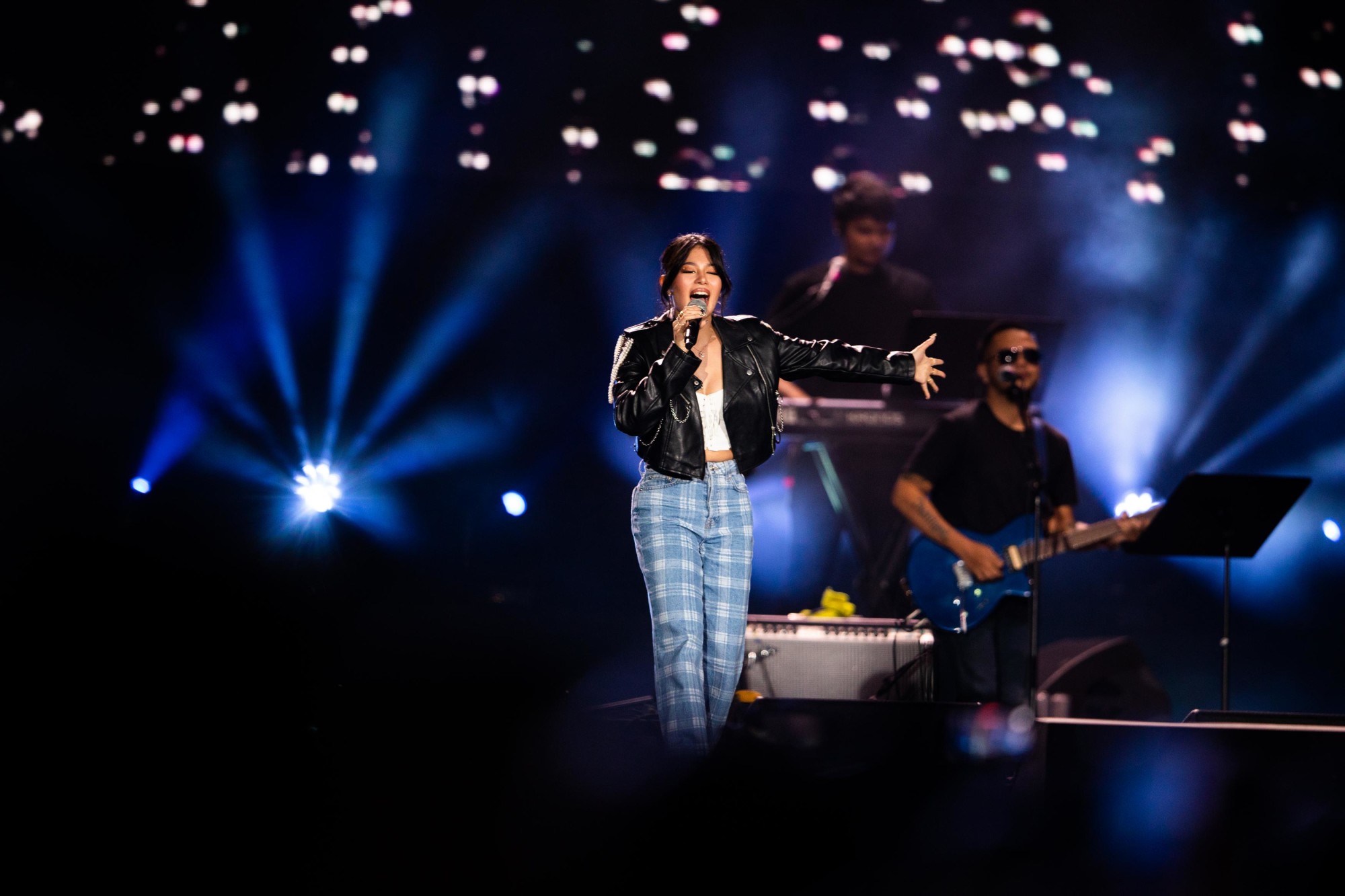 Al Gharafa Sports Club has been chosen as the venue for this exceptional event. Recognized for its cutting-edge facilities and impeccable acoustics, the venue will provide the perfect setting for an outstanding concert experience.
Doors will open at 3:00 PM, allowing attendees ample time to get comfortable and soak in the pre-show ambiance. The show is set to begin promptly at 7:00 PM.
Tickets for Gigi de Lana and The Gigi Vibes' concert can be purchased at designated outlets and online platforms. Fans are advised to secure their tickets early to ensure they do not miss out on this sensational musical extravaganza.
For more information and ticket inquiries, please visit the Royal Sports and Events Facebook Page or contact 7444-9637.

WGOQatar
الدوحة: المغنية البارزة جيجي دي لانا وفرقتها ذا جيجي فايبز، مستعدون لسحر الجمهور بحفلة مثيرة في نادي الغرافة الرياضي في الأول من سبتمبر 2023.
الحدث المنتظر بشدة سيتضمن تشكيلة مثيرة، بما في ذلك الكوميديان المشهور لاسي و ام سي كفعاليات افتتاحية، بالإضافة إلى عروض خاصة من قبل يوسف عادل وأونيكا دي فيرا، الفائزين بمسابقة الغناء المرموقة "رويال كلاش".
عشاق الموسيقى وعشاق الترفيه ينتظرون بفارغ الصبر الحفلة، التي تعد بليلة لا تُنسى مليئة بالمواهب الاستثنائية والعروض عالية الطاقة.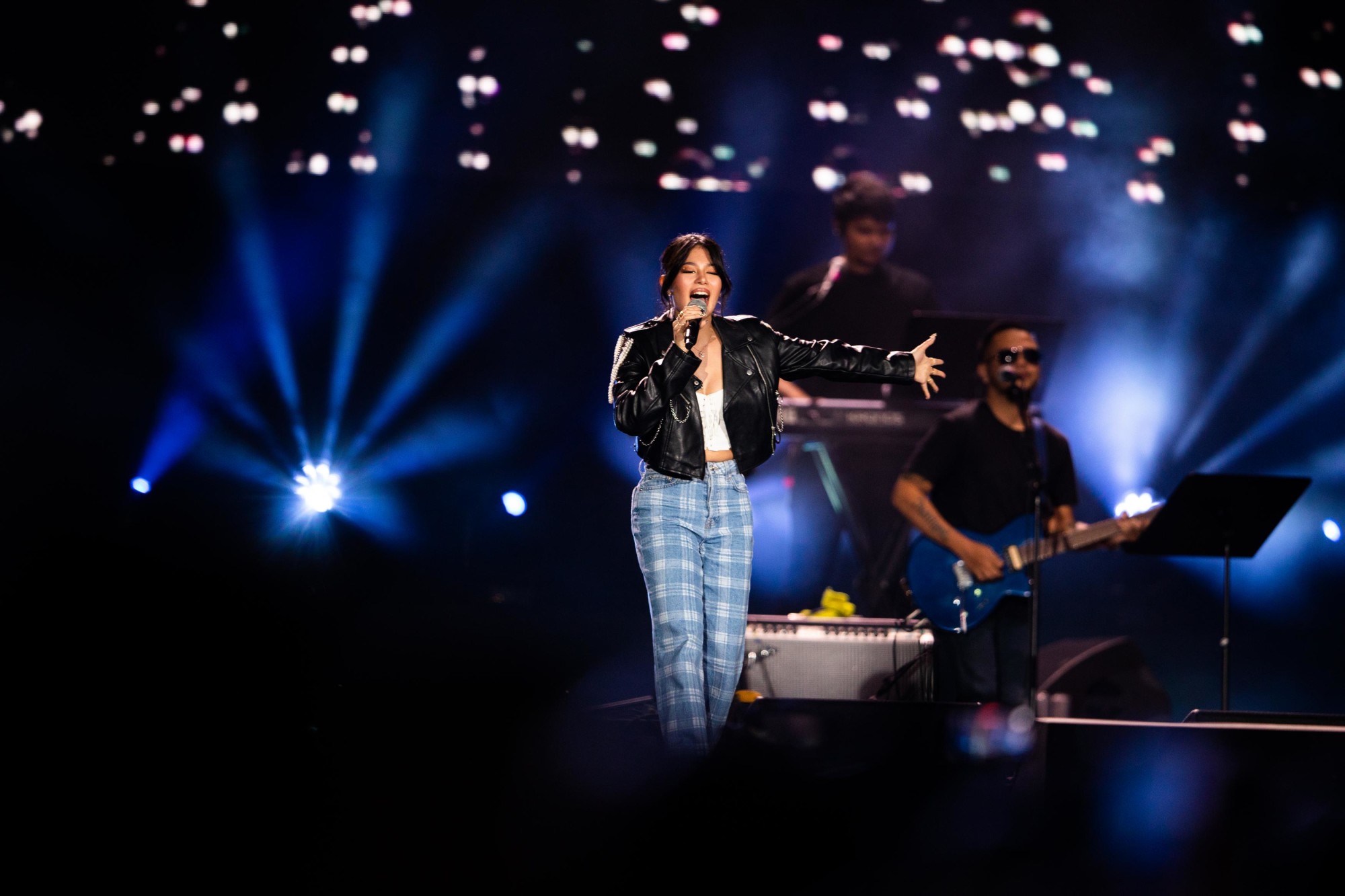 تم اختيار نادي الغرافة الرياضي كمكان لهذا الحدث الاستثنائي. معروف بمرافقه المتطورة والصوتيات الممتازة، سيوفر المكان الخلفية المثالية لتجربة حفلة استثنائية.
ستفتح الأبواب في الساعة 3:00 مساءً، مما يتيح للحاضرين وقتًا كافيًا للاستقرار والاستمتاع بأجواء ما قبل العرض. من المقرر أن يبدأ العرض في الساعة 7:00 مساءً بالضبط.
تتوفر تذاكر حفلة جيجي دي لانا وفرقة ذا جيجي فايبز للشراء في المنافذ المعتمدة والمنصات الإلكترونية. يُنصح بأن يحجز المعجبون تذاكرهم مبكرًا لضمان حضور هذه العروض الموسيقية الاستثنائية.
للمزيد من المعلومات واستفسارات التذاكر، يُرجى زيارة صفحة Royal Sports and Events على فيسبوك أو الاتصال على الرقم:
7444-9637