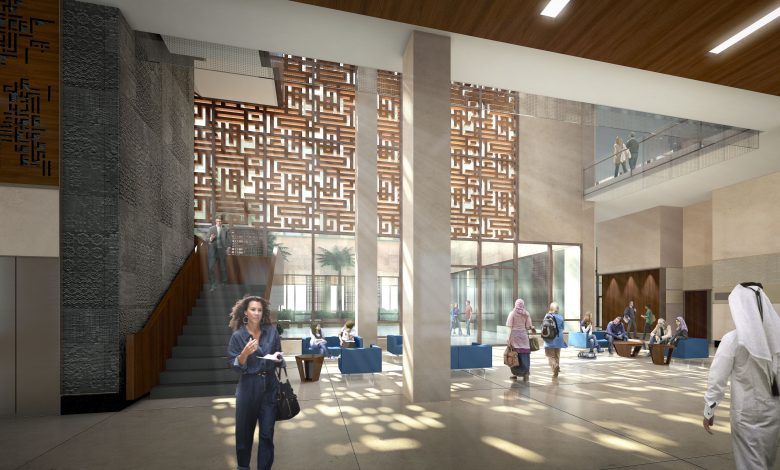 معهد الدوحة للدراسات العليا يطلق مبادرة
ما بعد كورونا
The Peninsula – Doha:
In yet another effort to serve the current and future clients, the Excellence Center for Training and Consulting at the Doha Institute for Graduate Studies will launch during this week, a new online initiative called "From Qatar to the World… How do we plan for a successful future beyond Coronavirus?" Which will be presented to the first package of the following countries: "France, Lebanon, Jordan, Palestine, Morocco, Tunis, Algeria, Sudan, Turkey, Mauritania, Guinea".
Director of the Excellence Center for Training and Consulting, Dr. Farid El Sahn said, " The initiative provides the latest training and consulting services in many fields and actively seeking to increase the effectiveness and efficiency of performance, as the center aspires to be a leading platform in the region in accordance with international standard to providing the best training and consulting services.
Noting that the center has launched two pervious initiatives in March and April, "Let us join hands for Qatar" and "Training Enlightenment" respectively, which comes within the framework of fostering the principle of community partnership adopted by the center with different organizations in Qatar.
source: thepeninsulaqatar

الدوحة – العرب
يستعد مركز الامتياز للتدريب والاستشارات بمعهد الدوحة للدراسات العليا، خلال الأسبوع الحالي، واستجابة للظرف الاستثنائي الذي يعيشه العالم بسبب جائحة فيروس كورونا «كوفيد – 19»، لإطلاق مبادرة تدريبية عن بُعد (عبر الإنترنت) بعنوان «من قطر… إلى العالم»، تشمل في حزمتها الأولى كلاً من: (فرنسا، لبنان، الأردن، فلسطين، المغرب، تونس، الجزائر، السودان، تركيا، موريتانيا، غينيا)؛ حيث سيتم تقديم دورة بعنوان «كيف نخطّط لمستقبل ناجح لما بعد كورونا؟».
وفي هذا السياق، أكد الدكتور فريد الصحن، مدير مركز الامتياز للتدريب والاستشارات، أن هذه المبادرة تأتي استجابة لدور المركز في خدمة عملائه الحاليين والمستقبليين، وتقديم أحدث خدمات التدريب والاستشارات في شتى المجالات والقطاعات، والسعي حثيثاً لرفع فاعلية وكفاءة الأداء، ليكون المركز من أوائل المراكز الرائدة على المستوى الإقليمي، والذي يقدّم أفضل خدمات التدريب والاستشارات وفق المعايير العالمية. كما تأتي هذه المبادرة -حسب الصحن- في إطار توسيع شبكة العملاء للمركز، والتخطيط لتفعيل هذا لدور في الأسواق المستقبلية، وذلك انسجاماً مع رسالة المركز في مدّ خدماته إلى مختلف القطاعات.
يُشار إلى أن مركز الامتياز للتدريب والاستشارات في معهد الدوحة للدراسات العليا كان قد أطلق، في وقت سابق من شهري مارس وأبريل 2020، مبادرتين بعنوان «دعنا نتكاتف من أجل قطر» و»إضاءات تدريبية». وتأتي هذه المبادرات في إطار تعزيز مبدأ الشراكة المجتمعية التي يعتمدها المركز مع المؤسسات في دولة قطر.
المصدر: alarab