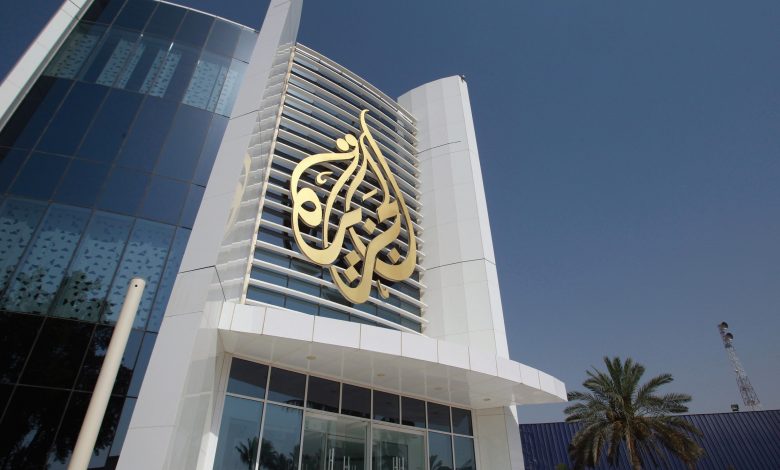 😎 LifeStyle
Al Jazeera wins three Audience Honors at the Shorty Awards
الجزيرة تفوز بثلاث جوائز «شورتي» عن فئة اختيارات الجمهور
The Peninsula – Doha:
Al Jazeera Digital took home two awards, one Gold Audience Honor for its news and current affairs explainer series, Start Here, and an Audience Honor for its AJEnglish Twitter team and Al Jazeera English won a Gold Audience Honor for the series All Hail the Algorithm.
Start Here won a Gold Audience Honor in the Instructional category. Hosted by Sandra Gathmann, the weekly current affairs show breaks down complex issues, providing entry points into stories that are dominating the headlines – all in about seven minutes.
"We really tried to do something different this time around," said Carlos van Meek, Director of Digital Innovation and Programming, "both in terms of content creation and how to better address audience development and engagement. Earning accolades for a job well done is a great boost for our people who work so hard to make a difference."
All Hail the Algorithm also won a Gold Audience Honor in the Branded Series category. The five-part series, produced by Al Jazeera English and presented by Digital Senior Producer Ali Rae, explores how algorithms are shaping human experience – from privacy concerns in Jordan and the UK to the spread of fake news in Mexico.
"Social media platforms are intensely competitive spaces for us as producers," said Meenakshi Ravi, Executive Producer for All Hail the Algorithm. "Winning the Shorty Audience Honor is a recognition of our production quality and the depth of our editorial content. Every award drives us to work harder and smarter to do journalism that is meaningful and arresting and we intend to keep at it."
Al Jazeera Digital's Twitter team, #AJEnglish, also won an Audience Honor for best Twitter Presence. The team, led by Digital Senior Producer Gehad Kenawy, delivers on-the-pulse reports of developing news stories and underrepresented communities. #AJEnglish was recognized for its coverage of issues that have shaped global news over the past year — from the Rohingya crisis and Brexit to the Covid-19 pandemic, the Hong Kong protests and the ongoing war in Yemen.
Medalists emerged as jury nominees and audience favorites from a variety of applicants including ABC News, CBS News and MTV.
Due to the Covid-19 pandemic, the Shorty awards gala, annually held in New York, was canceled. Instead, the event was presented online on May 3, with celebrity presenters, influencers and audiences tuning in virtually.
source: thepeninsulaqatar

الدوحة – العرب
فازت شبكة الجزيرة الإعلامية بثلاث جوائز شرفية عن فئة اختيارات الجمهور، في الدورة السنوية الثانية عشرة لجوائز «شورتي» الدولية المتخصصة في تقييم أفضل البرامج والتغطيات الإعلامية على منصات التواصل وشبكة الإنترنت.
حصد القطاع الرقمي بالشبكة جائزتين ذهبيتين، إحداهما لبرنامج «ستارت هير» (ابدأ من هنا) عن فئة الأخبار وشؤون الساعة، والثانية للفريق المسؤول عن إدارة صفحات الجزيرة باللغة الإنجليزية على موقع «تويتر»، بينما فازت سلسلة «آل هيل ذي لوغاريثم» لقناة الجزيرة الإنجليزية، بجائزة ذهبية لاختيار الجمهور في فئة أفضل هوية لسلسلة رقمية.
ويركز برنامج «ستارت هير»، الذي تقدمه أسبوعياً الزميلة هاسندرا غاثمان، على شرح حدث أو خبر يهيمن على عناوين النشرات، بشكل مبسط يتيح للمتابع العادي فهم تداعياته وأسبابه، ولا تتجاوز مدة الحلقة سبع دقائق.
وقال كارلوس فان ميك، مدير الابتكار والبرمجة بالقطاع الرقمي بالشبكة: «حاولنا أن نقدم محتوى إعلامياً رقمياً متميزاً، من حيث المادة الخبرية أو طريقة التفاعل مع المتابعين لتمكينهم من المشاركة والاستفادة من هذا المحتوى، وهذا الفوز سيشجع فرقنا على تقديم المزيد».
أما سلسلة «آل هيل ذي لوغاريثم» لقناة الجزيرة الإنجليزية، ففازت بجائزة «شورتي» عن اختيار الجمهور في فئة أفضل هُوية لسلسلة رقمية، والسلسلة من تصوير وتقديم الزميلة آلي راي، وتتكون من خمس حلقات، سعت للإجابة على أسئلة من قبيل: كيف تؤثر خوارزميات المواقع الإلكترونية على حياتنا اليومية، وكيف تعمل هذه التقنيات على تتبع مواقعنا ورصد اهتماماتنا، وهل يمكن الوثوق بها، واستغرق إنتاج السلسلة عدة أشهر، وتضمنت لقاءات مع عدد من المختصين، من دول مختلفة، تحدثوا عن هذه الرموز غير المرئية التي باتت تلعب دوراً مهماً في حياتنا.
وقالت المنتجة التنفيذية للسلسلة الفائزة، ميناكشي رافي: «إن الفوز بأكثر عدد من الأصوات في مسابقة دولية كبيرة هو اعتراف بجودة إنتاجنا وعمق المحتوى التحريري الذي نقدمه، وكل جائزة وتكريم يدفعنا إلى العمل بجد على إنتاج مادة إعلامية متميزة، والاستمرار في الالتزام بقيم الصحافة وضوابطها المهنية».
وفاز الفريق المسؤول عن إدارة صفحات الشبكة باللغة الإنجليزية على موقع تويتر بجائزة «شورتي» لاختيار الجمهور عن فئة أفضل حضور على الموقع. ويقدم الفريق، الذي تقوده المنتجة جهاد سليمان، تقارير يومية تواكب الأخبار والتغطيات الميدانية التي تنتجها قنوات الشبكة، وخلال العام الماضي أنتج الفريق تغطيات خاصة عن أزمة لاجئي الروهينجا، والاحتجاجات في هونج كونج، وخروج بريطانيا من الاتحاد الأوروبي، ويتابع حالياً تداعيات أزمة انتشار وباء «كورونا».
وتنافست على جوائز «شورتي» هذا العام مؤسسات إعلامية كبرى، منها قنوات أي. بي. سي، وسي. بي. أس، وأم. تي. في، وبسبب أزمة «كورونا» الحالية ألغي الحفل السنوي الذي يقام عادة في مدينة نيويورك، وأعلنت أسماء الفائزين خلال بث خاص على الإنترنت، في الثالث من مايو الحالي، شارك فيه عدد من المشاهير والمؤثرين على منصات التواصل.
المصدر: alarab