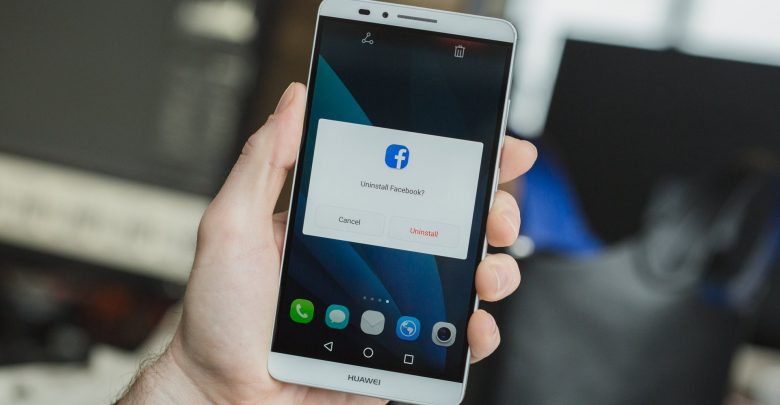 📱 Technology
Huawei's first comment on blocking applications on its devices
أول تعليق من «هواوي» على حظر تطبيقات التواصل على أجهزتها
Huawei says Facebook, WhatsApp, Instagram still work on its phones
– Huawei has said that facebook apps will continue to work on its phones despite the recent US ban
– The US ban put the tech company on a blacklist which forbids other American companies from doing business with it
– Customers of Huawei are still confused as to how the tech company will make headway despite the strict ban on it
In an earlier report by CNN on Friday, June 7, it was gathered that facebook stopped the pre-installation of its apps on all Huawei smartphones.
The development came as the biggest response from an American company to the backlisting of the Chinese tech firm in the trade war between the two countries.
In a latest report, Huawei has, however, assured its customers that all facebook's applications will continue to work on its mobile devices. The apps include the facebook main app, facebook messenger, Instagram and WhatsApp.
The assurance by the tech company could be seen as a move to maintain its customer's base following the strict ban US placed on it from doing business with American companies, some of which are the makers of popular chipsets and components that consumer look forward to in a smartphone.
Despite the assurance from Huawei, the consumers may still be very confused on who to believe as the US Commerce Department's ban still remains.
The Trump administration added the Chinese firm on the blacklist on Wednesday, May 15, as many American companies quickly reacted to this as they stopped business dealings.
The same administration, on Tuesday, May 21, granted Huawei and partners doing business with it a 90-day reprieving through a temporary license.
The temporary license allows Huawei the time to make alternate arrangement if the ban goes back into full effect on Monday, August 19.
Though facebook latest ban put a stop to installing its app on future Huawei phones, the company says it is currently reviewing the Commerce Department's final rule.
The company said: "We are reviewing the Commerce Department's final rule and the more recently issued temporary general license and [are] taking steps to ensure compliance."
All Huawei phones that were shipped from the company before Sunday, May 16, will still continue to use all facebook apps.
Meanwhile, Legit.ng earlier reported that Huawei suffered a blow following a decision by Google to deny it access to key apps and security updates.
The move follows the ongoing tussle between the manufacturer and US government which has accused Huawei of using its technology for spy activities.
source: legit.ng

طمأنت شركة هواوي عملاق صناعة الأجهزة الذكية الصيني مستخدمي هواتفها أن ما يتم تداوله حول حظر تطبيقات فيسبوك غير صحيح وأنها ما زالت متوفرة.
وذكرت هواوي، في بيان لها، أنها ما زالت توفر كل تطبيقات "فيسبوك" على هواتفها الذكية، ومن ضمنها موقع "فيسبوك" و"فيسبوك مسنجر" و"واتساب" و"إنستغرام"، حسب موقع "Android Authority" التقني المتخصص.
وجاءت هذه التصريحات على خلفية إعلان شركة "فيسبوك" التوقف عن السماح لهواوي باستخدام تطبيقاتها على هواتفها الذكية الجديدة.
وأضاف الموقع التقني أنّ خطوة هواوي بالتأكيد على أن التطبيقات ما زالت متوافرة على هواتفها هو بعث رسالة إلى عملائها وزبائنها ومستخدمي هواتفها مفادها أن "قرار فيسبوك لا يؤثر على الهواتف الحالية، وأن الهواتف المستقبلية ستظل قادرة على تحميل هذه التطبيقات وتنصيبها على الأجهزة واستخدامها ومن دون أي مشكلة".
وتعمل الشركة الصينية حالياً على تطوير نظام تشغيل خاص بها اعتماداً على النسخة مفتوحة المصدر من أندرويد.
يشار إلى أن معظم الهواتف الذكية العاملة بنظام التشغيل أندرويد تأتي محملة مسبقاً في العادة بتطبيقات مختلفة، مثل "فيسبوك" و"تويتر" و"بوكينغ دوت كوم".
ومن المفترض، حتى الآن، أن قرار "فيسبوك" يسري على الهواتف الجديدة والمستقبلية، وليس التي صدرت قديماً وحتى قبل أيام قليلة.
وفي وقت سابق، قالت "فيسبوك" إنها قامت بوقف تزويد "هواوي" بتطبيقاتها استجابة لقرارات وزارة التجارة الأمريكية، ولقرار الحظر الذي فرضته إدارة الرئيس الأمريكي دونالد ترامب على هواوي.