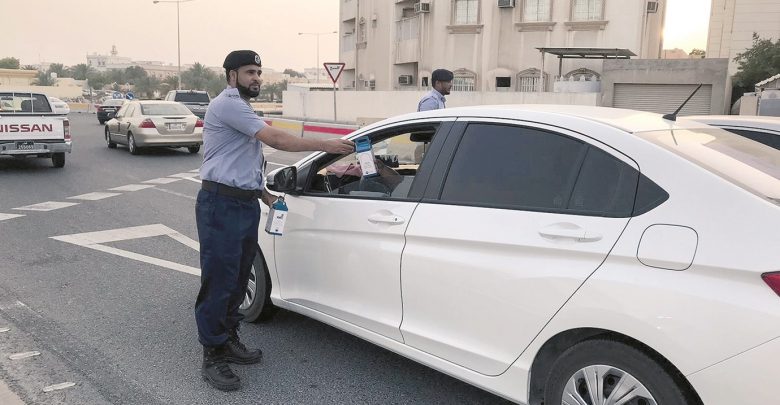 💰 Business
QIB supports traffic awareness campaign
«المصرف» يشارك في دعم حملة التوعية المرورية «رمضان والقيادة بأمان»
For the second consecutive year, Qatar Islamic Bank (QIB) has announced its participation in the 'Ramadan and Safe Driving' campaign organised by the General Directorate of Traffic.
During the campaign, Iftar meals are distributed to drivers across Qatar during the pre-Iftar rush hour.
Support for the road safety campaign is part of QIB's social responsibility agenda and it reflects the bank's adherence to Islamic values and Qatari traditions of social solidarity, particularly during the blessed month", QIB has said in a statement.
"QIB is pleased to support the awareness promotion programmes with the General Directorate of Traffic," said Mashaal Abdulaziz al-Derham, assistant general manager, head of corporate communications and quality assurance, QIB. "Part of our corporate social responsibility is to raise awareness about driving with caution during Ramadan. Driving safely is a social value as it protects lives, and the bank is committed to promoting road safety within the Qatari society."
للعام الثاني على التوالي، أعلن مصرف قطر الإسلامي «المصرف» عن دعمه ومشاركته لإدارة التوعية المرورية بالإدارة العامة للمرور، في حملة توزيع وجبات إفطار صائم على قائدي المركبات في عدد من مناطق الدولة قبل موعد الإفطار، وذلك ضمن حملة «رمضان والقيادة بأمان»، والتي تستمر خلال شهر رمضان المبارك.
وتأتي مشاركة المصرف في دعم إفطار صائم مساهمة في الفعاليات التوعوية للمرور، ضمن برامج المصرف للمسؤولية المجتمعية، وتأكيداً لالتزامه بالقيم الإسلامية الحميدة، وقيم المجتمع القطري العريقة، التي تهدف إلى التواصل والتراحم خلال شهر رمضان الفضيل.
وتعليقاً على مشاركة المصرف في برنامج إدارة المرور لإفطار صائم، قالت السيدة مشاعل عبدالعزيز الدرهم، مساعد المدير العام لقطاعي الاتصال وضمان الجودة: «إن المصرف يهدف من ذلك إلى دعم البرامج التوعوية لإدارة المرور، بهدف تعزيز الوعي بأهمية القيادة بأمان، كقيمة اجتماعية تهدف إلى الحفاظ على سلامة أفراد المجتمع. وهذه المشاركة تؤكد التزام مصرفنا بترسيخ الوعي بالسلامة المرورية، وأهمية القيادة بأمان».