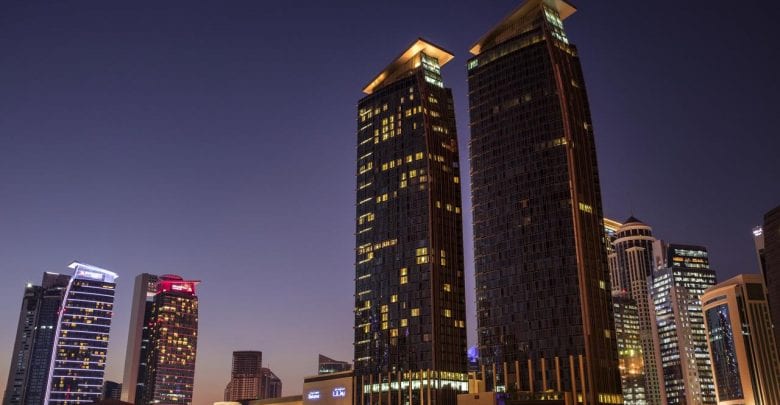 🌴 HotelDay
City Centre Rotana Doha unveils Eid offers
«سيتي سنتر روتانا الدوحة» يدشّن عروض العيد
As the country prepares to celebrate Eid al-Adha, City Centre Rotana Doha has announced that it has come up with "some exciting dining offers to make it memorable for guests and visitors".
The hotel has said in a press statement that it is inviting all guests and visitors to celebrate the occasion in the festive environment it has prepared with live entertainment.
Guests and visitors "can feast on a sumptuous Eid brunch buffet featuring a wide selection of international and Arabic delicacies, including tempting desserts", at the all-day dining Olive Oil restaurant from 12.30pm to 4pm on the first two days of Eid. Prices start from QR279 per adult.
Martin Kendall, general manager of City Centre Rotana Doha, said: "Eid al-Adha is a time for families and friends to get together. It offers the perfect opportunity to indulge in some of the region's finest specialties along with international favourites. Our chefs are pleased to offer to our guests a sumptuous feast brunch menu with exciting live cooking stations and special dishes and treats for children. Join us on this joyous and holy occasion to) experience our award-winning hospitality for a memorable celebration."
"Eid al-Adha is one of the most joyous and biggest celebrations in the Arab world. There is no better way to celebrate Eid than to gather with friends and family over a lavish spread of traditional Arabic delicacies along with the festive flavours from around the world," the statement adds.
أعلن «سيتي سنتر روتانا الدوحة» عن إطلاقه عروض عيد الأضحى المبارك، ليقدّم من خلالها لزواره تجربة لا تُنسى، في الوقت الذي يستعد فيه الجميع للاحتفال بهذه المناسبة. ويدعو الفندق ضيوفه إلى قضاء أيام العطلة في بيئة احتفالية أعدّها خصيصاً للاحتفال بالعيد على وقع الموسيقى الحية لقضاء أفضل الأوقات المميزة.
ويمكن للزوار الاستمتاع ببوفيه العيد الذي يشتهر به فندق «سيتي سنتر روتانا الدوحة» والتلذذ بأشهى المأكولات، ضمن مجموعة مختارة ومتنوعة من الأطباق المحلية الشهية والأطباق العربية والعالمية المعروفة، وتشكيلة الحلويات اللذيذة الواسعة في مطعم «أوليف أويل»، في أول يومي العيد من الساعة 12:30 ظهراً حتى الساعة الرابعة عصراً.;