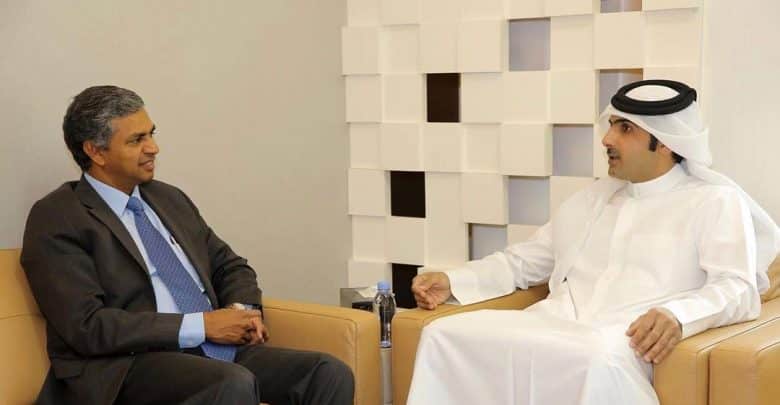 🇶🇦 DOHA
Media ties between Qatar and India discussed
الرئيس التنفيذي للقطرية للإعلام يجتمع مع السفير الهندي
The Chief Executive Officer of Qatar Media Corporation (QMC), H E Sheikh Abdulrahman bin Hamad Al Thani, met with the Ambassador of the Republic of India, P Kumaran.
They discussed the media relations between the two countries and means of enhancing them.
اجتمع سعادة الشيخ عبدالرحمن بن حمد آل ثاني الرئيس التنفيذي للمؤسسة القطرية للإعلام، مع سعادة السيد بي كوماران سفير جمهورية الهند لدى الدولة.
جرى خلال الاجتماع بحث العلاقات الإعلامية بين البلدين وسبل تطويرها وتعزيزها.