This Ramadan, Dusit Doha Hotel brings an all-around five-star experience with its special packages and the launch of its Lou'Loa Ramadan Tent.
Doha, Qatar, 30 March 2023: Dusit Doha Hotel welcomes the Holy Month of Ramadan with an all-encompassing experience for guests, presenting Lou'Loa Ramadan Tent, as well as a staycation package, spa specials and dining options curated for the occasion.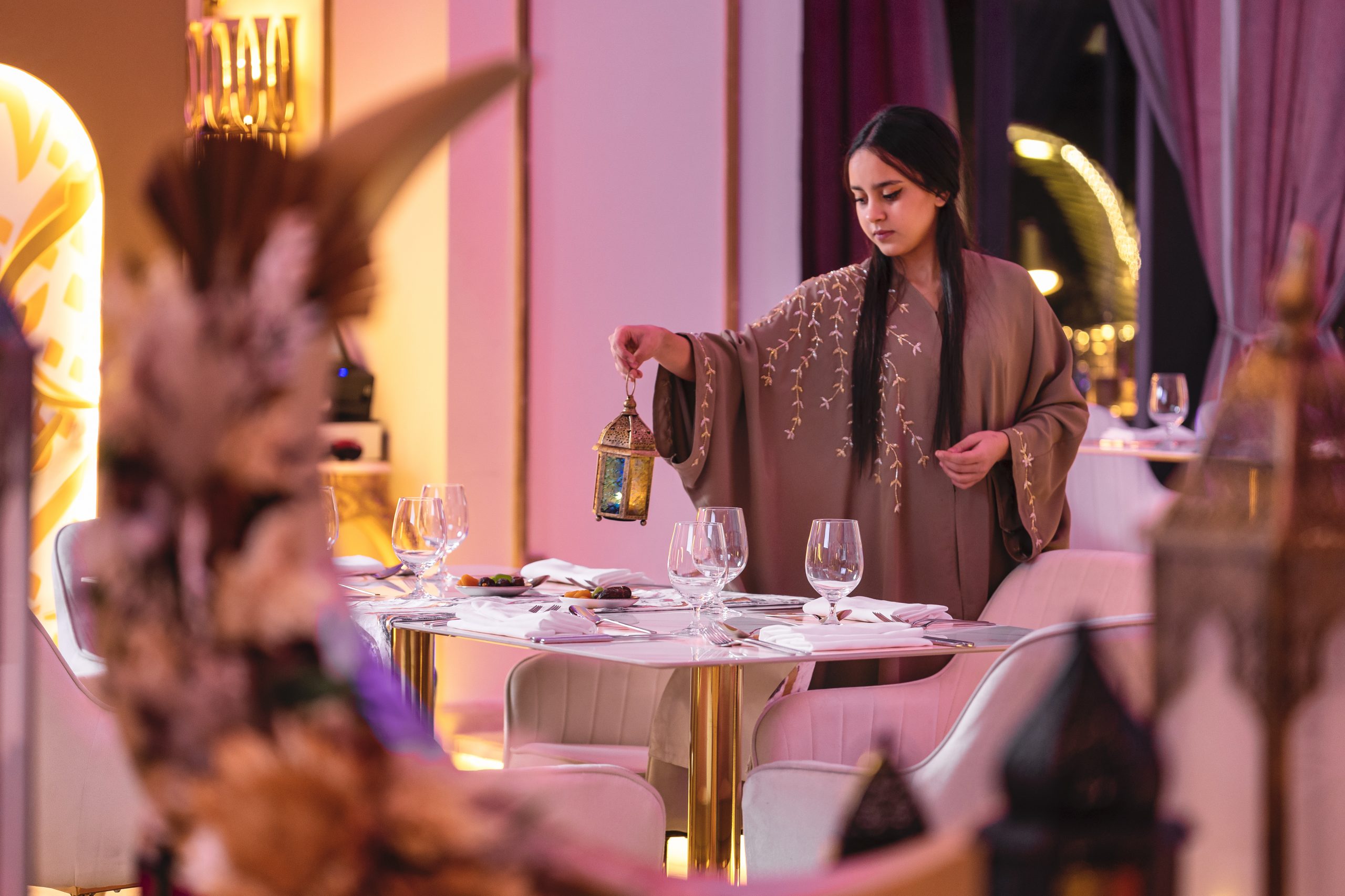 Lou'Loa Ramadan Tent on its second year
Dusit Doha Hotel invites guests for an unforgettable Iftar and Suhoor experience in their Lou'Loa Ramadan Tent.
Set in the Pearl Ballroom, the Lou'Loa Tent emerges as dusk falls each evening. The tent showcases a contemporary design influenced by traditional Arabian architecture and featuring lavish buffet spreads, live cooking stations, an extensive selection of gastronomic dessert delights, live entertainment, and a marvelous outdoor terrace seating.
An extensive Iftar buffet is served from sunset to 8pm every night, while a dessert buffet is served for Suhoor from 9pm until midnight.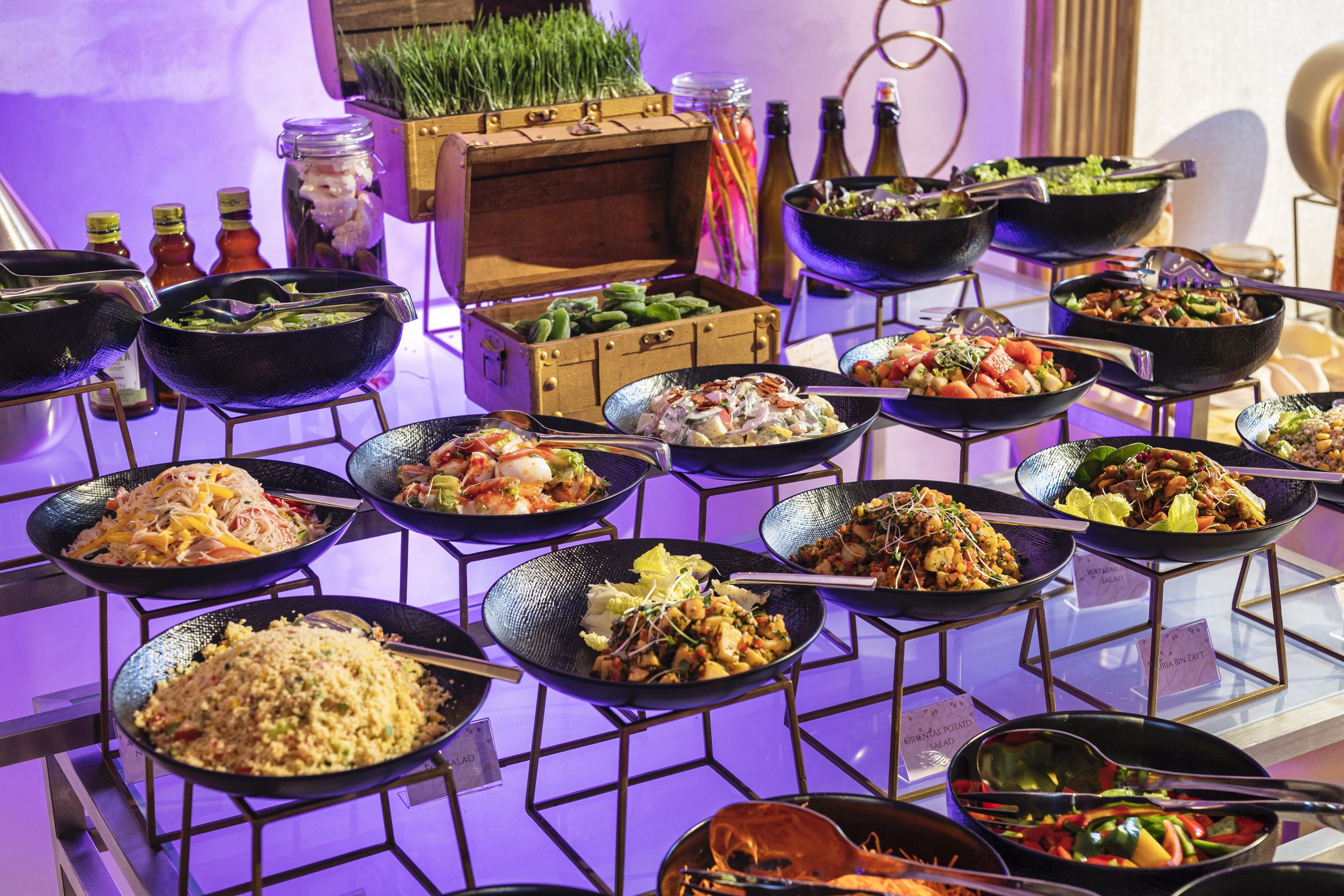 More dining options
Throughout Ramadan, Dusit Doha's signature restaurant, Benjarong, will be open to serve up authentic Thai flavours for dinner from sunset until midnight. For the non-fasting and those looking for a dining venue before the sun sets, the hotel's all-day dining restaurant, Taste, will be open for breakfast and lunch. Antoinette's, the hotel's French patisserie, will be open from sunset until 2am, which makes a great spot for a light Suhoor and shisha.
Celebrate the season of giving with hampers and gift boxes
Send your good thoughts and warm wishes to your family, friends and colleagues with Dusit Doha's Ramadan hampers and gift boxes, all filled with traditional delights and specially designed for the holy season. The Ramadan hampers are available in two sizes, both beautifully packaged in a gift box. Sweet boxes filled with either dates or traditional sweets are also available, which makes a great option for gift-giving.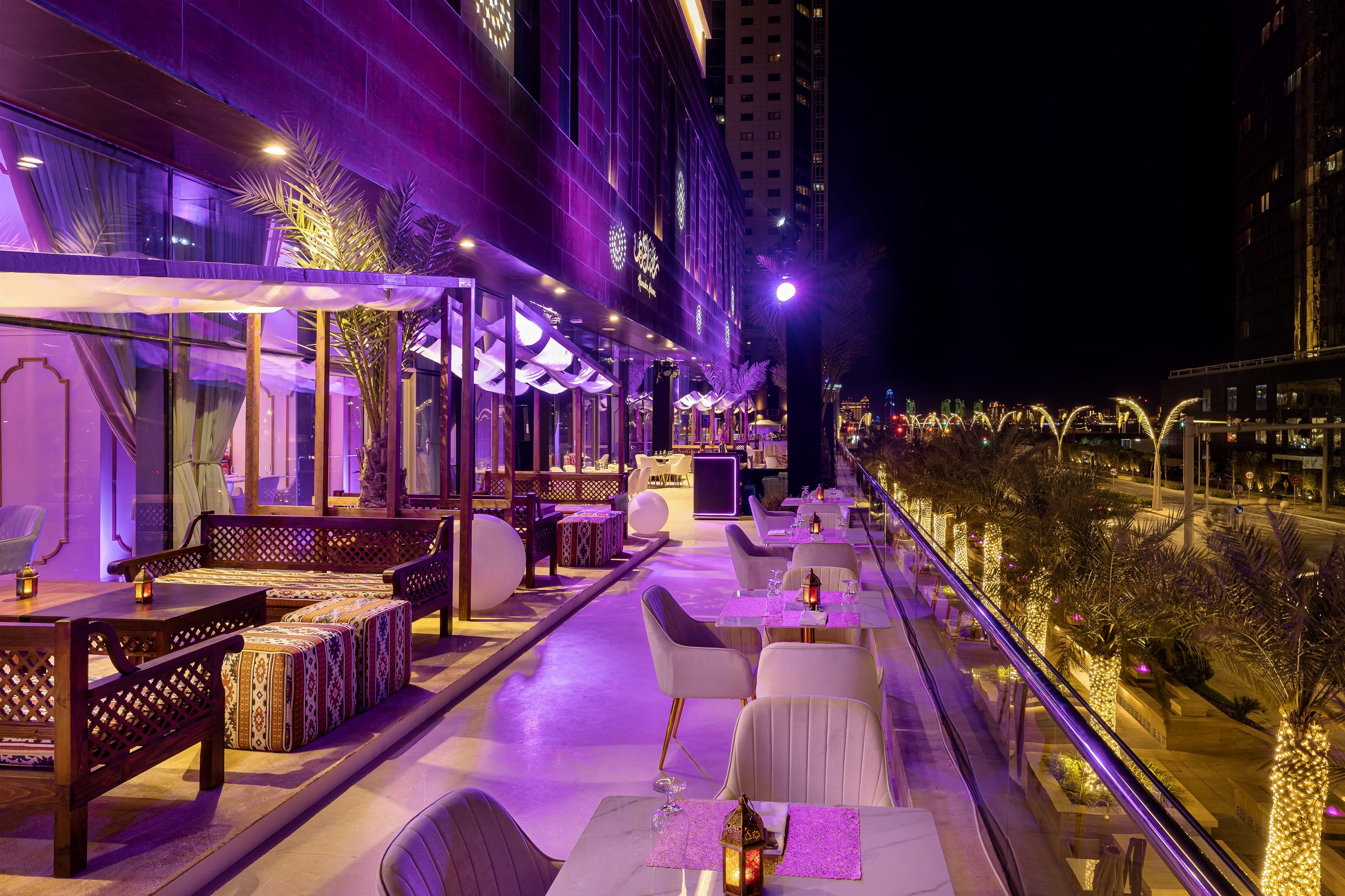 Curated Ramadan experiences
Ramadan is a season self-reflection and reconnecting with loved ones. Dusit Doha Hotel is delighted to bring forth a Ramadan Escape staycation package, which includes an option to stay in either their Superior Room or Junior Suite, Iftar buffet in the Ramadan tent and Suhoor set menu served in-room, priced starting at QAR 749 for two guests. At the hotel's signature spa, Devarana Spa, experience relaxation and rejuvenation done the way you want it with its exclusive rates for Ramadan: QAR 350 for a 60-minute massage, QAR 300 for facial, and QAR 300 for body scrub.
For more information on the offerings and/or reservations, please contact +974 4004 4444 or
dhdo@dusit.com. You may also visit https://www.dusit.com/dusitdoha-hotel/dining/louloa-ramadan-tent/.
For Lou'Loa Ramadan Tent reservations, please connect via call or WhatsApp at +974 3070 1295.
Media/Press Contacts
Kim Castro
Cluster Director of Marketing Communications
Dusit Doha Hotel
+974 7048 9404
About Dusit Doha Hotel
Dusit International, one of Thailand's leading hotel and property development companies, has made its Qatar debut in April 2019 with the launch of the Dusit Doha Hotel.
Dusit Doha Hotel is a modern oasis set in the heart of West Bay, adjacent to Doha's breezy Corniche. Laced with world-class hospitality, delivered with the iconic touches of service and artistry of Qatar, guests are sure to experience the true essence of gracious hospitality at Dusit Doha Hotel.
The hotel invites guests on a vibrant journey inspired by centuries' old Thai heritage and culture, five-star
comfort in its spacious rooms, suites and apartments, exceptional dining venues, and distinctive facilities to replenish the body and mind.
Discover more: https://www.dusit.com/dusitdoha-hotel/