Download the More Cravings app for free and discover a range of incredible offers to experience the Holy Month of Ramadan in the tastiest way
Doha, Qatar (13th March 2023): As the month of Ramadan approaches, Qatar prepares to celebrate its arrival to the fullest. This year, More Cravings by Marriott Bonvoy offers an array of special Ramadan dining offers, al fresco options not to be missed, and award-winning outlets for you and your loved ones to indulge in. From traditional Qatari dishes to international delicacies, there is something for everyone to savour this Ramadan, with options ranging from exquisite buffets to live cooking stations and out-of-the-box dining concepts.
Discover the best Ramadan dining offers at your fingertips, courtesy of More Cravings. Marriott Bonvoy® members can also earn 10 Marriott Bonvoy points for every eligible 1 USD spent on dining at participating venues, even without staying at the hotel. Points earned can be redeemed for hotel stays, flights, experiences and more.
The free and exclusive app has some choice options for family-friendly dining: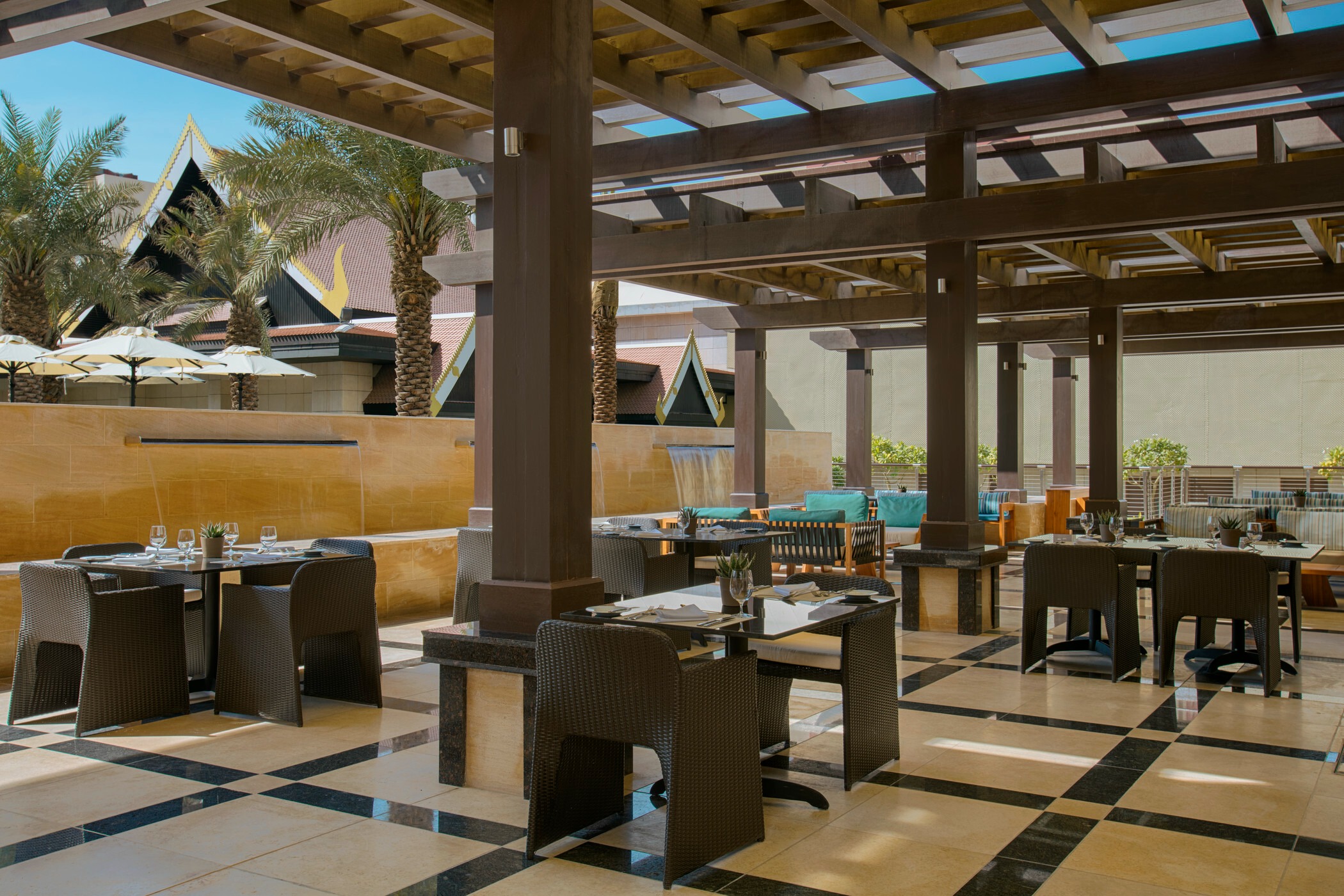 Yedi, Le Royal Méridien Doha If you're seeking a prestigious address to celebrate the Holy Month in Doha, look no further than Place Vendôme, situated amidst the turquoise waters of the Arabian Gulf. At this Anatolian-inspired restaurant, Chef Esat combines breaking the fast with the joy of sharing lasting memories with loved ones, offering authentic and mouth-watering Turkish food. The warm and welcoming ambience will transport you straight to the Mediterranean shores.
Seasonal Tastes, The Westin Doha Hotel & Spa
Gather with friends and family for 'Ramadan under the Stars' at The Westin. The venue includes indoor dining and for the first time, private cabanas and outdoor seating by the poolside. A live band will be performing every night soothing you with traditional Ramadan music. Shisha will also be available from the Smooka Lounge from Sunset up until 1:30am.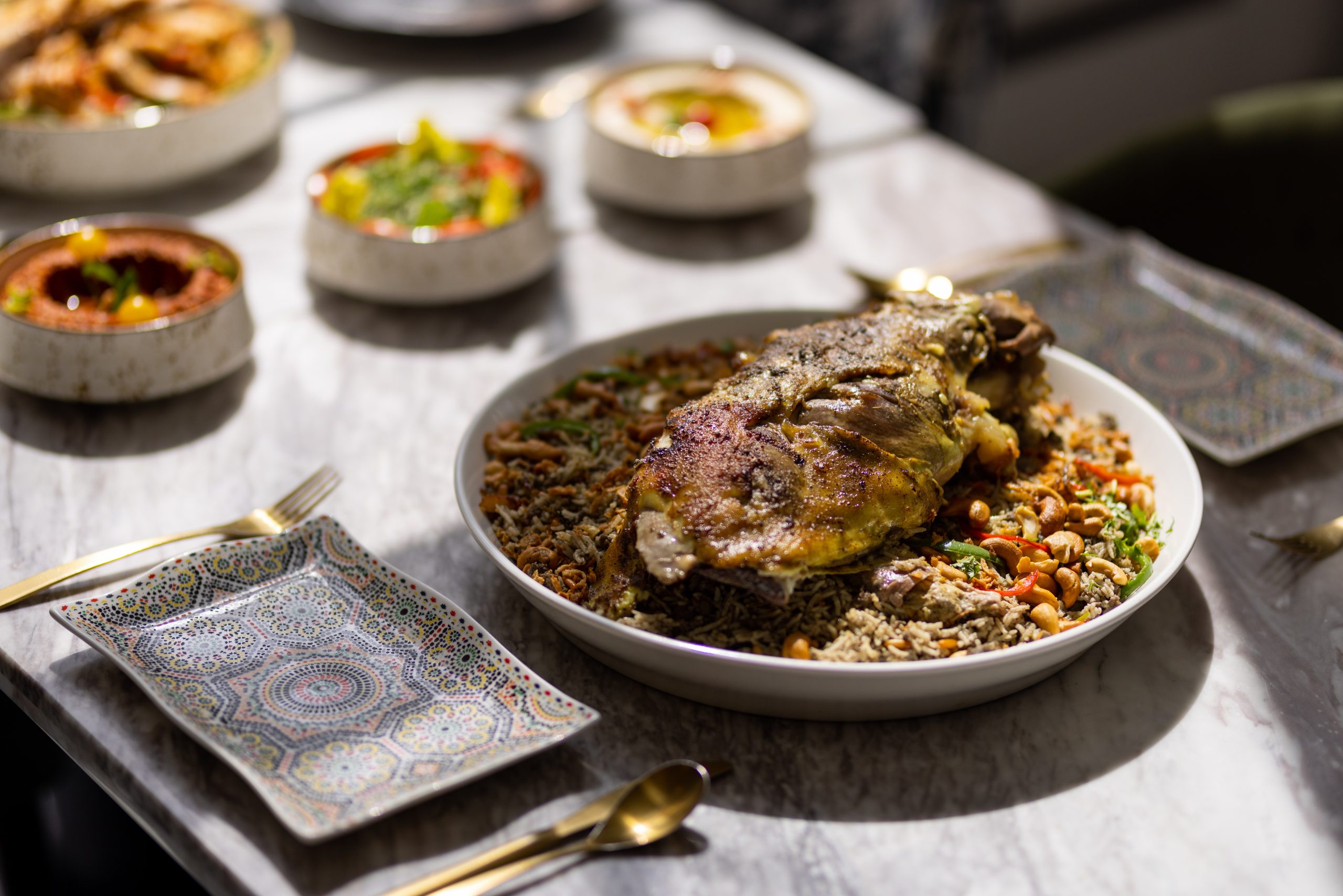 Forknife, Qabila Westbay Hotel
Experience the breaking of the fast this Ramadan with a family-style buffet menu including traditional Ramadan favourites, traditional main courses, and desserts.
For those who want to stay in and still experience the joy of Iftar, the More Cravings app has got you covered with some Iftar-to-go offerings and Ramadan hampers: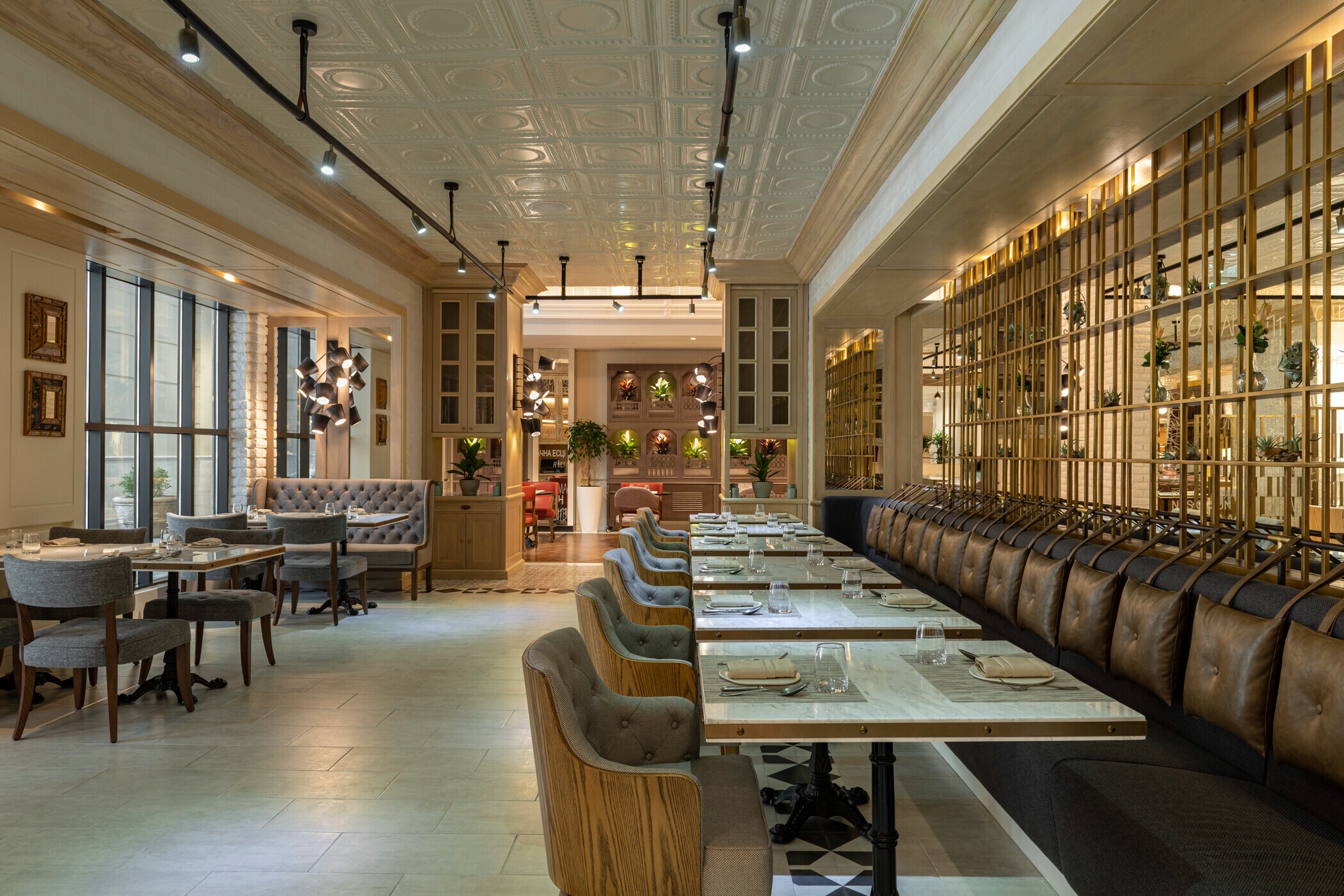 Jamavar, Sheraton Grand Doha Resort & Convention Hotel
Jamavar, renowned for its unique approach to Indian cuisine, offers food connoisseurs the chance to savor authentic recipes from across the sub-continent. This Ramadan, the restaurant invites diners to indulge in their exceptional Iftar and Suhoor flavors, featuring dishes from the Royal kitchens of Northern India and coastal cuisines of the Southern states on their seasonal menus.
Al Hubara, Sheraton Grand Doha Resort & Convention Hotel
Experience the true Qatari ambiance at the beautifully decorated Al Hubara Restaurant, known for preserving Qatari heritage. Share the spirit of Ramadan by gifting your loved ones hand-crafted delicacies from our collection of delicious Arabic desserts and traditional sweets.
Atrium Lounge, Sheraton Grand Doha Resort & Convention Hotel
The Atrium Lounge Collection is an excellent option for a Ramadan Hamper, and you can also choose to enjoy an intimate Iftar or traditional family-style Suhoor in the comfort of your own home with the Ramadan Weyakum experience
Discover the true essence of relaxation and unwind in varied picturesque settings, such as the beach or a terrace, with the following Al fresco recommendations: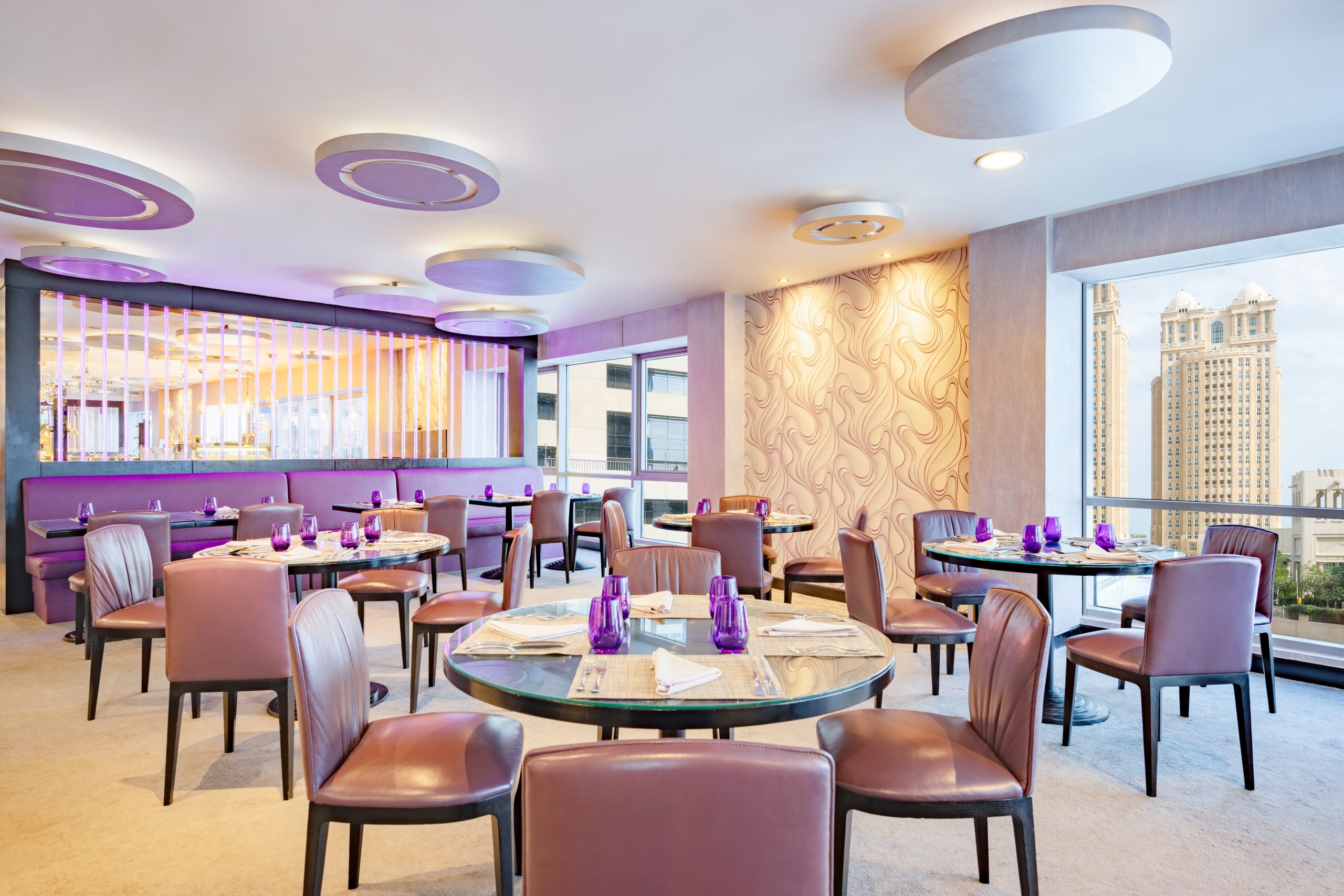 Sihr Al Sharq by the Beach, Sharq Village & Spa, a Ritz Carlton Hotel
Sihr Al Sharq, situated on a pristine beach with magnificent views of the Doha skyline, invites guests to indulge in a traditional Iftar and Suhoor, complete with a series of live cooking stations showcasing the best of Middle Eastern cuisine, and extensive international buffets accompanied by the relaxing tunes of the in-house oriental band.
Parisa, Sharq Village & Spa by Ritz-Carlton
Indulge in authentic Persian cuisine with succulent kebabs, flavorful stews, fresh salads, and rich desserts, while creating memories to cherish for a lifetime with your loved ones during a Persian Iftar experience at Parisa. This sea view restaurant features an outdoor terrace providing a stunning view of the Doha bay and skyline, perfect for creating unforgettable dining experiences.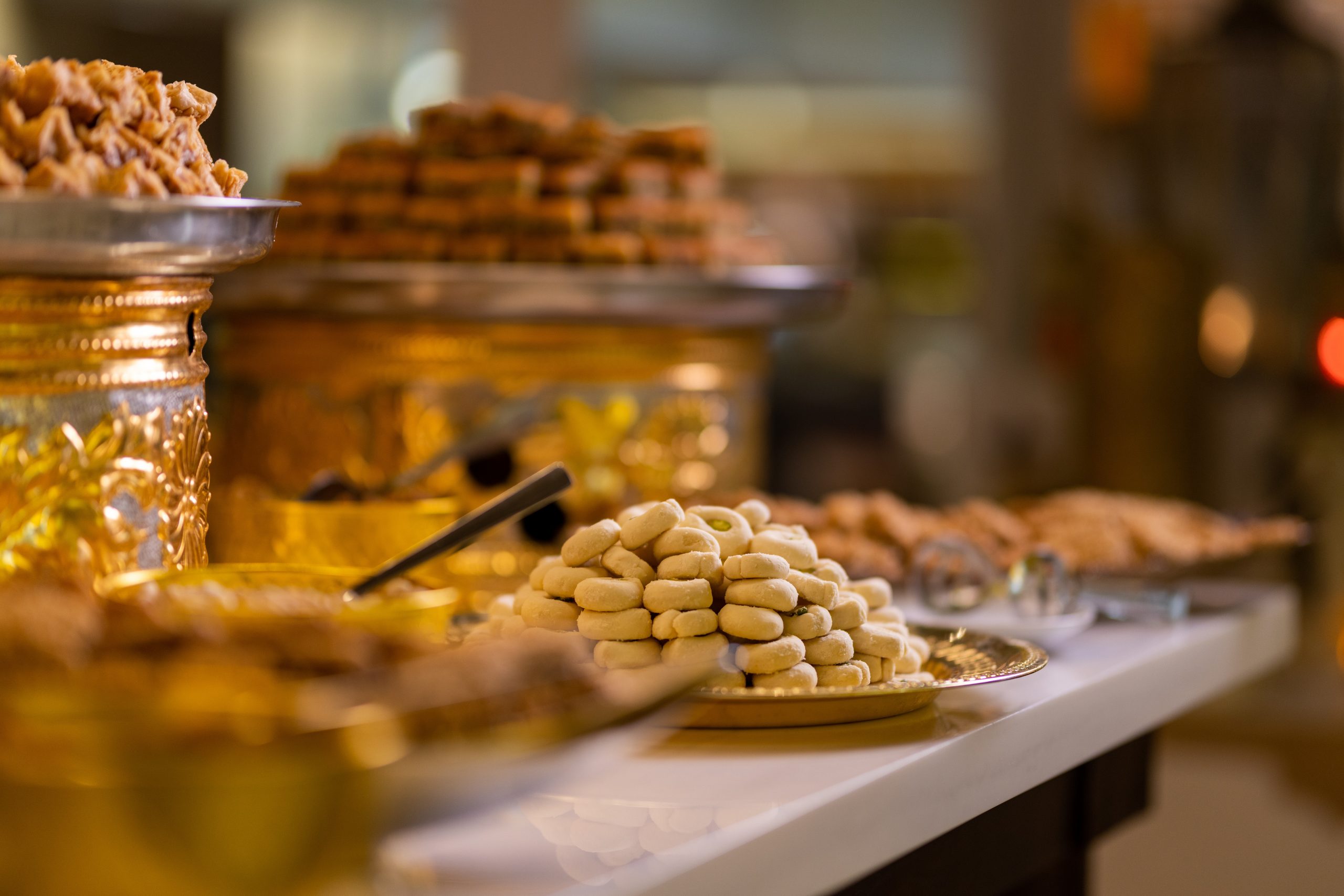 The Lagoon Garden, The Ritz-Carlton Doha
Nestled beneath a canopy of lush trees and overlooking the serene turquoise waters of the Arabian Gulf, The Lagoon Garden provides picturesque views of the Doha skyline. Gather with family and friends for a delightful al fresco Ramadan experience, featuring an array of live stations serving classic Iftar and Suhoor dishes, complemented by live entertainment.
In addition to traditional Ramadan meals, the More Cravings app offers a monthly selection of award-winning restaurants that cater to a variety of tastes, and all-around dining experiences for everyone to savour:
ADRIFT ANDA, Le Royal Méridien Doha
Combining the best of a Roman trattoria, Neapolitan pizzeria, and Florentine steakhouse, ADRIFT ANDA offers artisanal pizza, pasta, and juicy Bistecca Fiorentina cooked over a charcoal grill. With a laid-back atmosphere, relaxed and friendly service, and enticing aromas, it is the perfect spot for lunch, after-work meetups, and midweek dinners.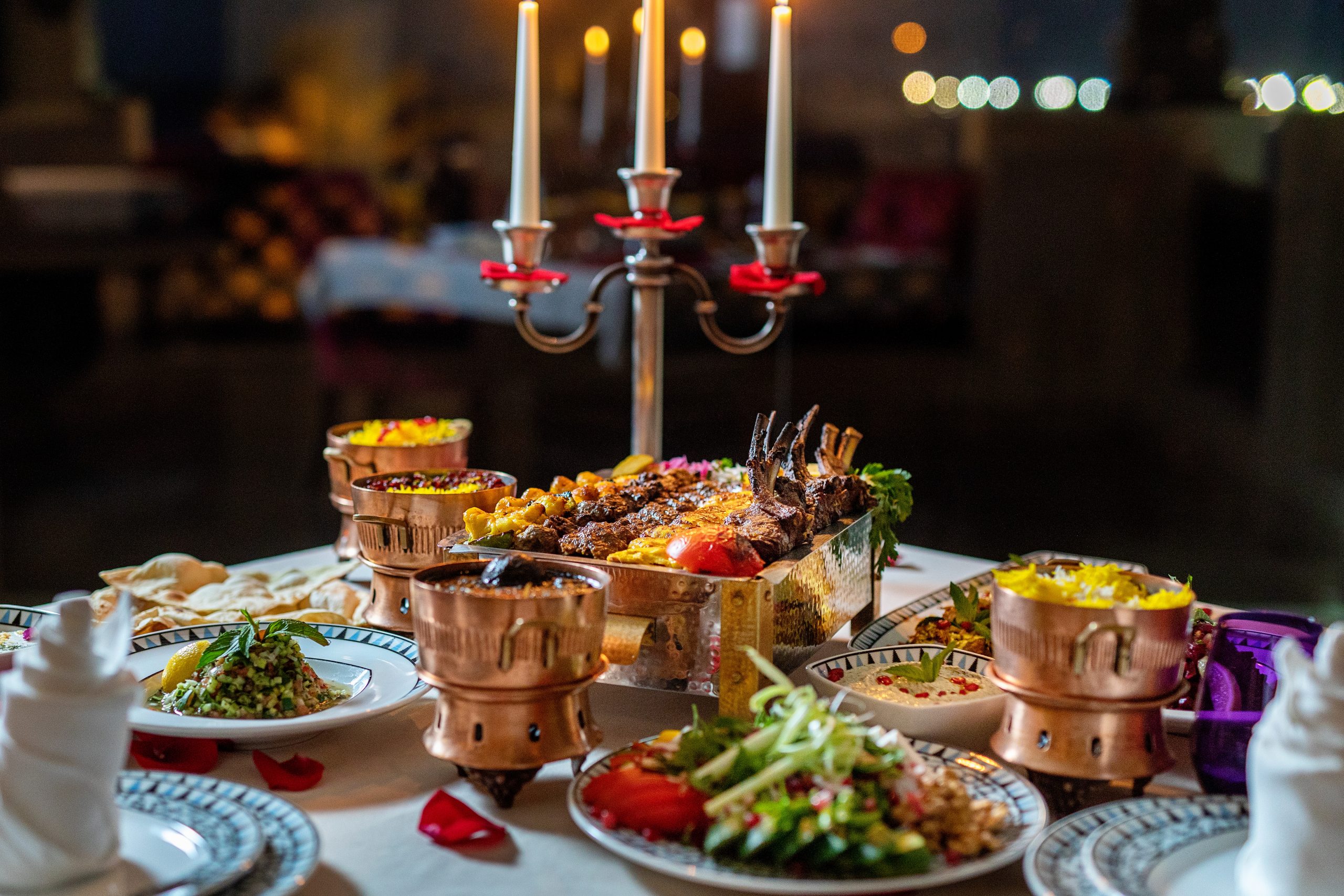 Astor Grill, The St. Regis Doha
Astor Grill is Qatar's finest grill house, offering meat lovers an exceptional dining experience. Whether you desire dry-aged meat, high-end Wagyu and Kobe beef, or fresh Canadian lobster and Spanish Octopus, all dishes are prepared in an open kitchen's JOSPER charcoal, accompanied by handcrafted beverages and live entertainment. Astor Grill's adept grilling masters promise a soulful dining experience in every bite and sip.
Veritas, Al Messila, a Luxury Collection Resort & Spa, Doha
Veritas, offering an authentic Michelin-starred experience, welcomes you to indulge in a selection of refined dishes under the guidance of Executive Chef Pino Lavarra, who will take you on a journey of Italian flavours. The servers, food, and overall experience are equally pleasant, with an assortment of dishes from the menu, including pasta, chicken, steak, a selection of starters, and matching wines.
Market by Jean-Georges, W Doha

Market by Jean-Georges follows Michelin-starred Jean-Georges Vongerichten's "hotel as a home" concept, with the restaurant serving as a casual family kitchen. The menu features classic Jean-Georges cuisine, emphasizing comfort and creativity, with a focus on new flavour combinations and spices from other regions, while still feeling close to home. Explore and savour a variety of dishes inspired by Jean-Georges' greatest hits such as truffle mac-n-cheese and delicate salmon tartare.
More Cravings by Marriott Bonvoy App is free to download on the App Store and Google Play
About More Cravings by Marriott BonvoyTM
More Cravings by Marriott Bonvoy™, Marriott International's dedicated online dining platform, offers members a unique chance to explore the extraordinary and ever-growing culinary scene in more than 32 countries, with over 1167 venues and experience 30 diverse cuisines. The online platform allows guests to easily browse menus, filter culinary requirements, and view celebrity chef venues in one central location, making bookings completely effortless.
More Cravings by Marriott Bonvoy recently launched the first-ever app for food connoisseurs, where users simply SHAKE the app to discover dining experiences to satisfy all their culinary needs. All Marriott Bonvoy® members are also able to earn and redeem points each time they dine at all the participating outlets in Qatar as well as the UAE.
Download the app now and enjoy endless dining experiences at your fingertips. For more information, check out More Cravings on Instagram or visit www.morecravings.com