Doha, Qatar, 20th of February 2023: Qatar's leading food and dairy producer Baladna has announced a manufacturing agreement with global cheese and snack giant The Bel Group in a landmark agreement. This collaboration brings new opportunities for both companies, starting with the production of The Laughing Cow® jars cheese in 2023 and Baladna producing more of Bel Group's products in the near future.
Producing popular products by international brands such as Bel not only reduces imports and makes the food in supermarkets less vulnerable to supply chain disruptions, it also provides a more responsible, environmentally conscious option Qatari consumers.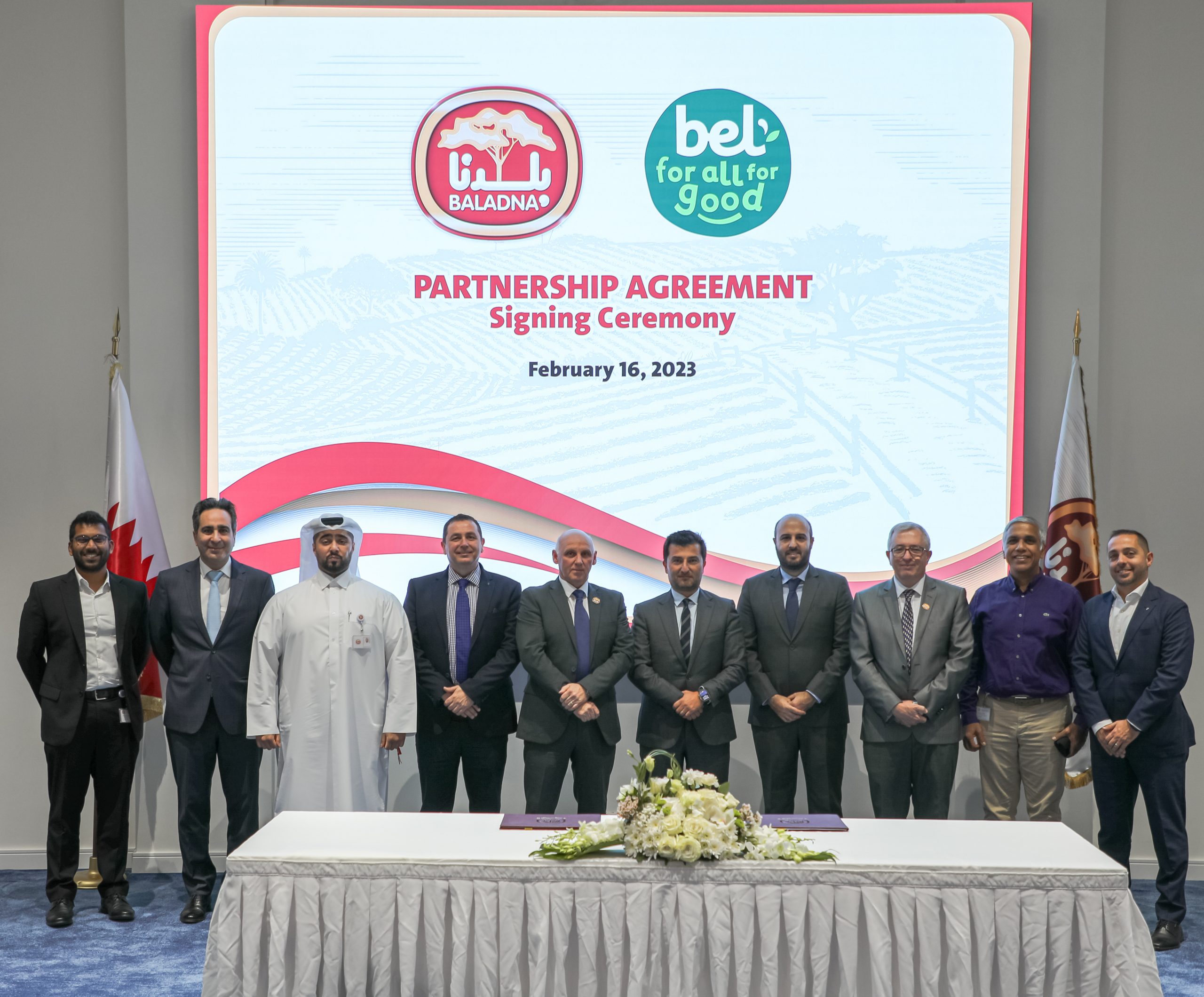 Malcolm Jordan, Chief Executive Officer of Baladna, remarked: "We are pleased to enter into this agreement with Bel Group, who are world leaders in cheese products. This collaboration will allow us to expand the dairy offerings in Qatar and provide customers with even more high-quality products. As a leading dairy brand in Qatar, Baladna is committed to supporting food sustainability efforts in the country. We are excited to benefit from Bel Group's unparalleled know-how as we look to expand our range of dairy products and make international brands more accessible in the Qatari market. We believe this partnership will have a positive impact on the dairy industry in Qatar and improve consumer choices."
Perhaps best known in this region for the popular Jibnet Abu Walad® cheese, the Bel Group has a long history and reputation in the cheese industry, with roots dating back to 1865. Its core international brands include The Laughing Cow®, Kiri®, Babybel®, Boursin®, Nurishh®, Pom'Potes® and GoGo squeeZ®, with products distributed in nearly 120 countries.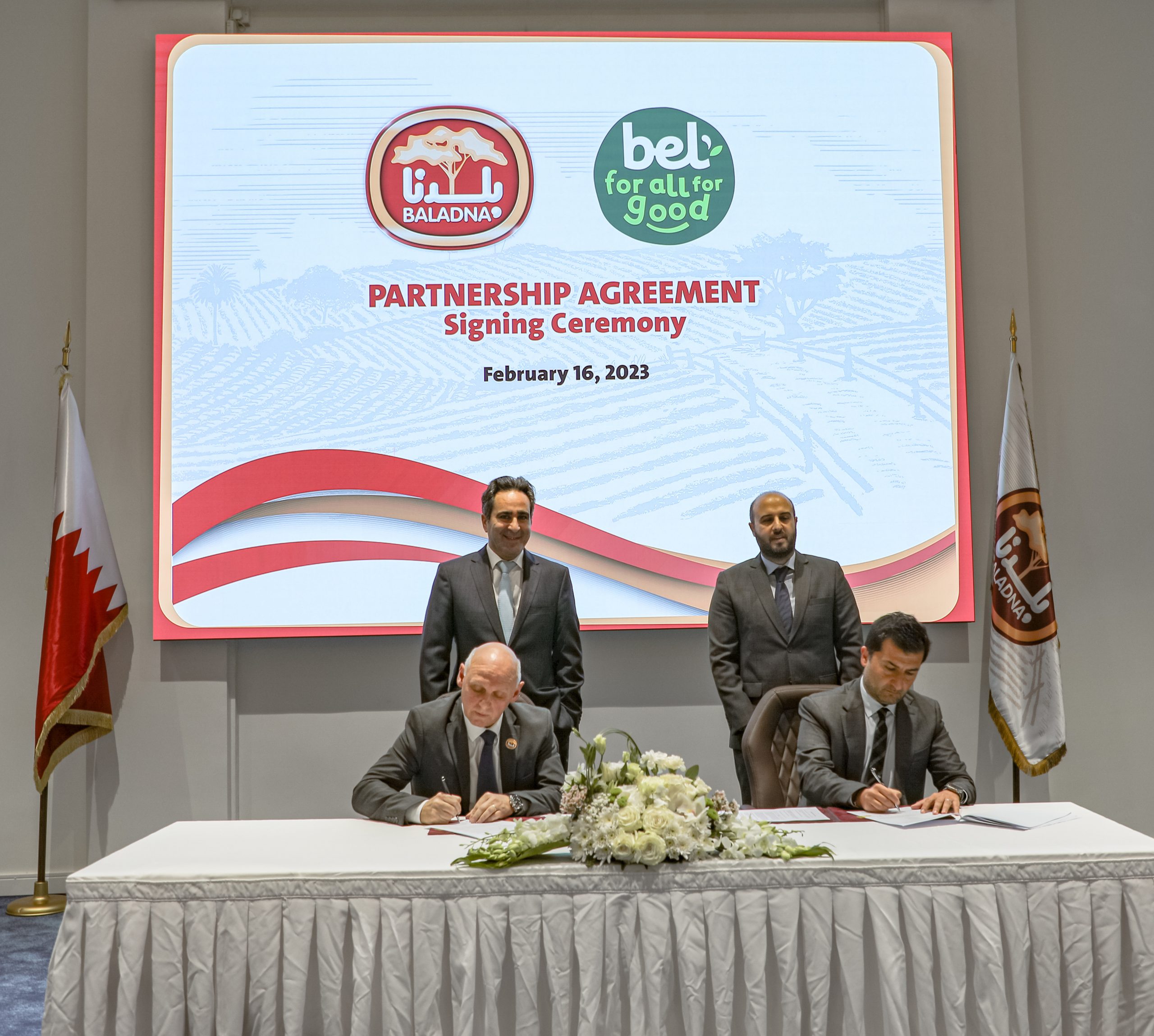 Garo Matossian – Chief Executive Officer at BEL for Near & Middle East – said: "The Bel Group is deeply committed to making our products accessible to new consumers and building sustainable partnerships with local producers around the world. This strategic partnership with Baladna in Qatar is an exciting step forward in our presence in the Middle Eastern Gulf, in line with our mission to deliver healthier and responsible food for all. We are proud to partner with Baladna – they are Qatar's homegrown company. By combining their expertise with our delicious cream cheese, and our knowledge of cheese products, this partnership will enable to offer consumers, delicious, nutritious and accessible cheese products, and become a leader in the region's fast-growing dairy market."
The manufacturing agreement between Baladna and Bel Group is set to officially begin on Thursday, February 16th, 2023.
The partnership with Bel Group is part of Baladna's ongoing commitment to expand its successful production model and ensuring dairy self-sufficiency in Qatar. As a 100% Qatari company, Baladna is dedicated to providing high-quality, locally-sourced products to the Qatar market and promoting sustainable food production with minimal impact on the environment. The company already exports its dairy and juice products across the region, including to Yemen, Afghanistan, Iraq, and Oman.