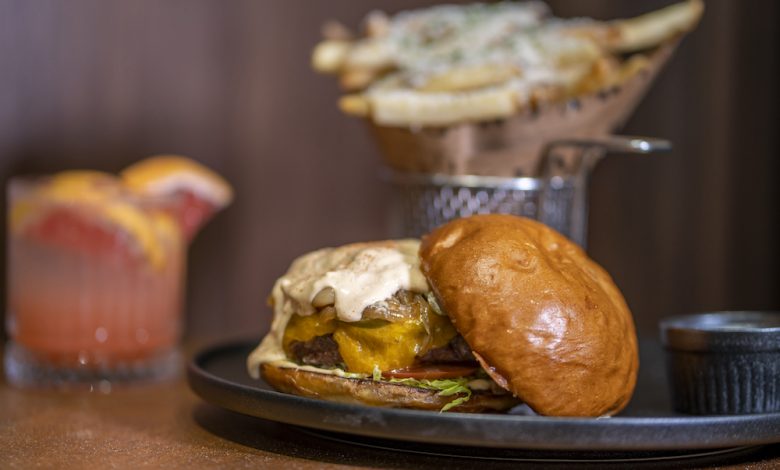 App users can savour more by earning and redeeming points on dining even when not staying in the hotels.
Download the More Cravings app for free to unlock a range of incredible offers and experience the New Year in the tastiest way
Doha, Qatar (16 January 2023): Dining out just got easier with the one-stop guide to the newest restaurants in Qatar courtesy of the More Cravings by Marriott BonvoyTM app. Following a successful football and festive season, More Cravings has further expanded its dining venue portfolio in Qatar. Whether you are looking for a casual lounge or family-friendly restaurants and welcoming cafés, there are endless dining experiences to discover with More Cravings by Marriott Bonvoy.
Forget resolutions this year and gift yourself the luxury of creating dining memories with exquisite views of the city skyline, savouring the best of French coffee culture, discovering Persian-Iraqi cuisines, enjoying delicately crafted pasta, and more, right in the heart of Qatar. The More Cravings app makes it easy to begin your gastronomical adventures and is available to download for free through the App Store and Google Play.
The app invites food lovers across the country to experience the joy of having delectable and fresh meals with loved ones, exploring new restaurants, and cuisines. With just a shake of the phone screen, users can instantly get a list of all the eateries near them and book their tables in advance through the platform.
With the New Year underway, what better way to explore the city and discover new culinary favorites whilst having an endless array of dining delights, offers and promotions in the palm of your hand?
Explore some of our newest dining venues in the city:
Babylonia, Delta Hotels by Marriott City Center Doha
This casual all-day dining restaurant presents Persian-Iraqi dishes with a focus on mouthwatering selection of kebabs, stews, rice, and appetizers. The dishes are more fragrant and not heavy on spice, and long on delicate, balanced flavours. This culinary hotspot will be your new favourite gathering place with family and friends.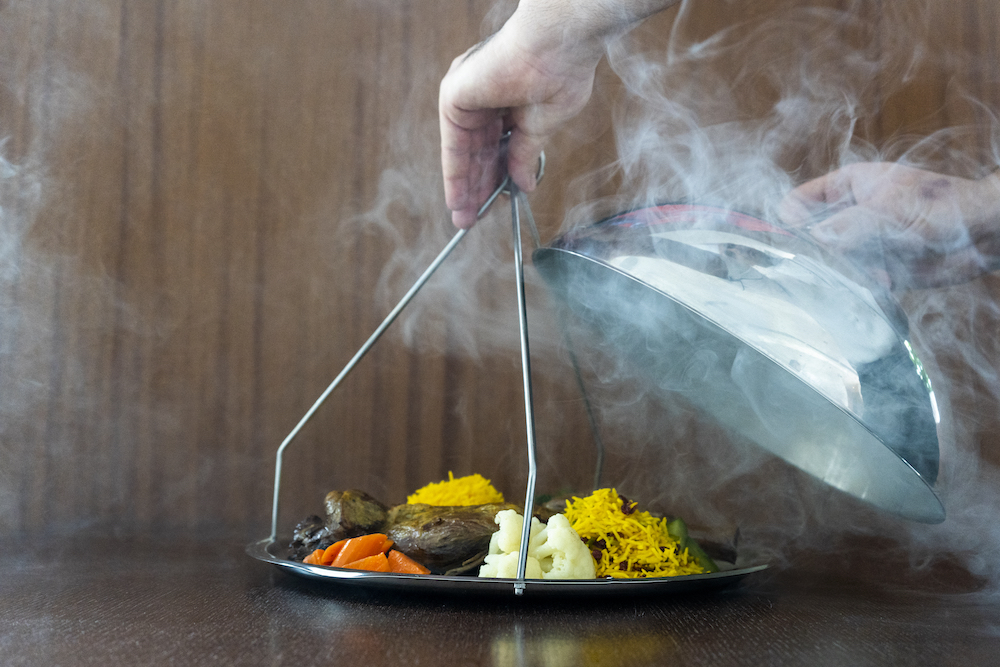 Bagatelle, Le Royal Méridien Doha
Located on a beautiful first floor poolside terrace, Bagatelle Doha is the perfect place to dine for a special occasion and indulge in authentic French Mediterranean flavours. Relax amidst the venue's convivial atmosphere and laid-back Saint-Tropez beach club vibe.
Caza, Le Méridien City Center Doha
A Moroccan dining destination where authenticity is the hallmark and traditional flavors are served with a contemporary twist. Guests are treated to a modern stylish setting with innovative presentation of traditional Moroccan favorites such as couscous and tajine with the ceremonious Moroccan tea service on show.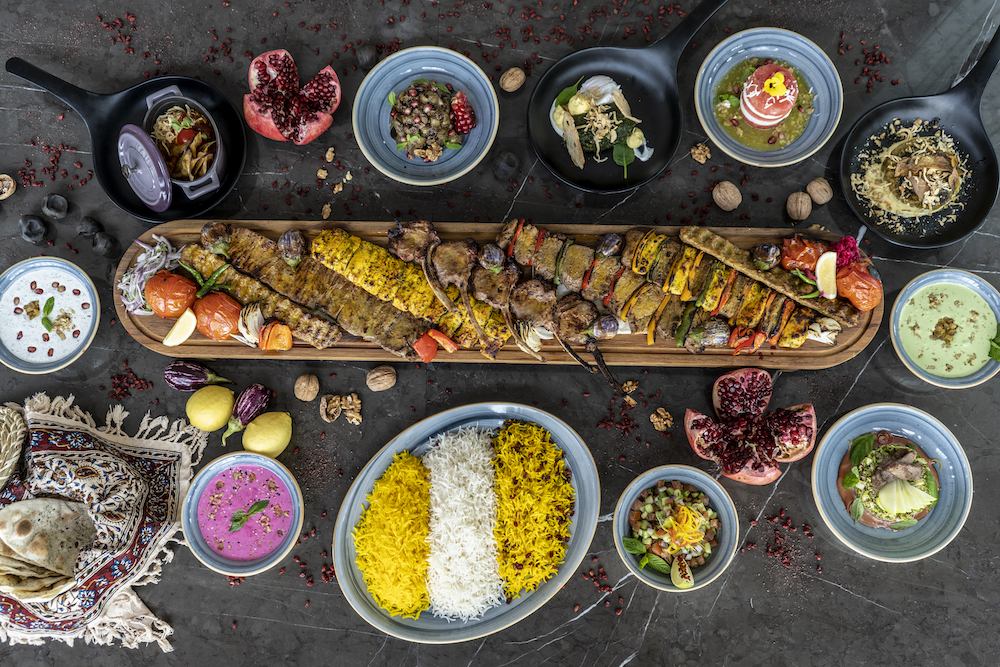 Farmore Thn Burger, Marriott Executive Apartments City Center Doha
Looking for a cozy getaway with an explosion of flavour? Farmore Thn Burger is the place for you. With its legendary artisan burgers, mouthwatering lobster delicacies, fresh locally sourced ingredients, and impressive beverage selection, this will be your perfect spot to indulge in delicious food, creative drinks, and the latest sports matches.
Medios, Delta Hotels City Center Doha
Located on the 32nd floor, Medios is the newest Spanish dining sensation in Doha. With its stunning view of the Doha skyline and relaxed and friendly atmosphere, you can enjoy traditional Catalunian-inspired dishes such as patatas bravas, fideuas, and croquettes. Freshly cooked paella on a pan is also on the menu, prepared home-style.
Nar, The St. Regis Marsa Arabia Island, The Pearl Qatar
Offering Turkish cuisine in a lively, casual-chic setting, Nar invites guests to embark on a culinary journey through re-imagined shareable plates. Enjoy signature favourites such as freshly squeezed pomegranate juice, eggplant mutabbal, and Fistikli Sarma. Try Nar's Turkish Brunch Experience on Fridays.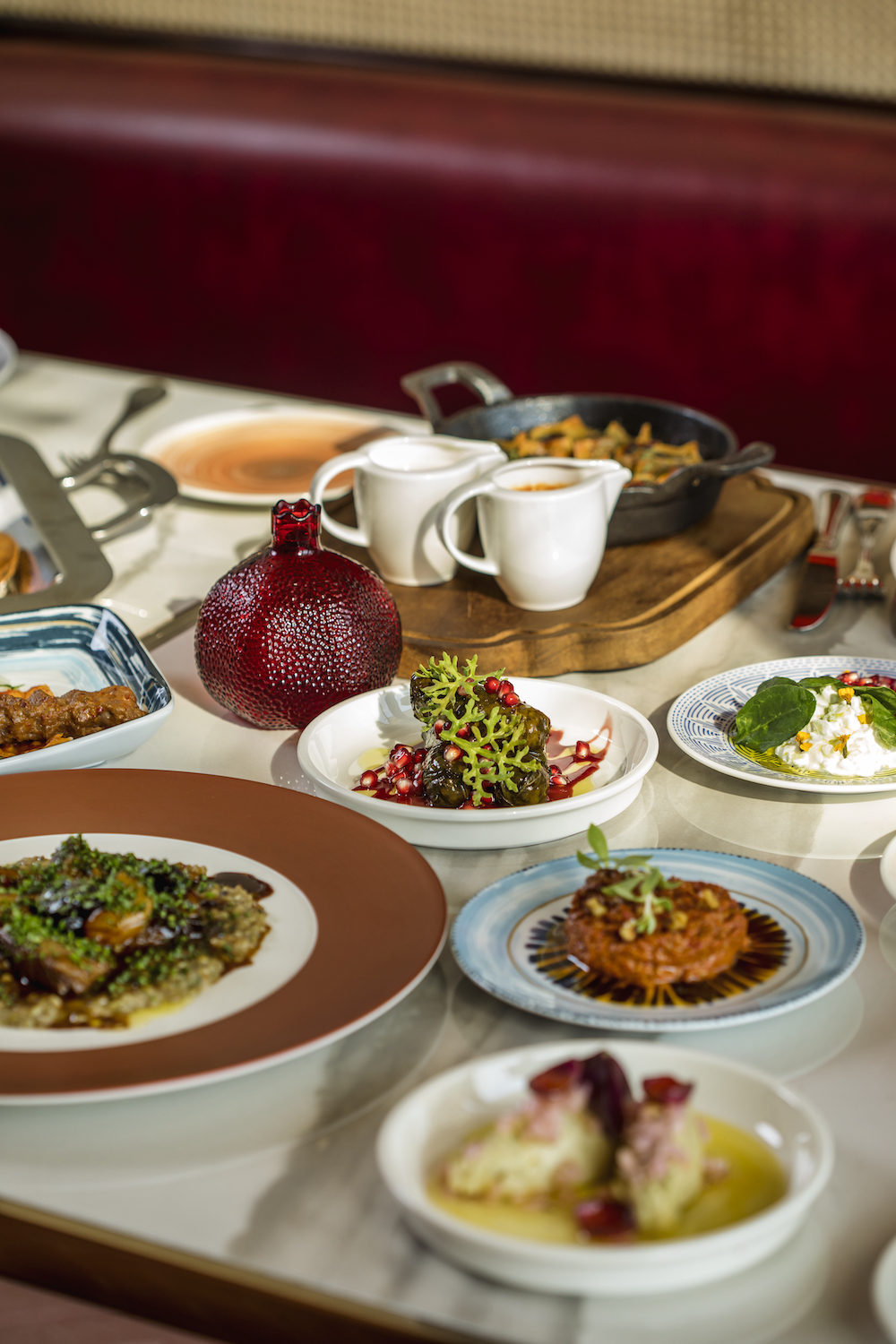 Oyster Bay, The St. Regis Doha
Enjoy an extensive selection of beverages and snacks by the Caribbean-inspired pool, overlooking the Arabian Gulf. As the sun goes down, a cool evening, starlit sky and the shimmering Arabian skyline create an intimate setting for guests to enjoy quality time with their family and friends while savouring beverages, snacks, shisha, and live entertainment.
Pasta Fresca, Element City Center Doha
Savour hand-crafted pasta favourites from traditional Italian recipes. Try the polpette, risotto, and tiramisu on its cozy terrace and experience its full flavour menu and super friendly service.
Begin a dining journey the Anatolian way. Discover Ruya, W Doha's newest culinary addition featuring delicacies from the Mediterranean to the Black Sea. Try signature favourites such as baby chicken with spiced walnuts, Turkish spoon salad, or pistachio rice for a delectable dining experience with stunning city views.
More Cravings by Marriott Bonvoy App is free to download on the App Store and Google Play