Month-long 'Scan & Win' campaign saw the distribution of food prizes and non-food items for purchases over QAR 24
Celebrating the lead-up to the World Cup with a community-wide campaign designed to reward all customers, McDonald's Qatar recently concluded its 'Scan & Win', which saw the quick-service restaurant (QSR) industry leader give popular food items and other high-value prizes to winners.
High-value prizes included 1 Hyundai Creta 2023, 40 FIFA World Cup 2022 tickets, 5 Hisense 2.1 soundbars and 5 Hisense Smart TV 65 UHD televisions, 10 VIVO X70 Pro mobile phones, 100 INVU sunglasses, 100 Adidas 'Al Rihla' World Cup replica footballs and 100 mini Adidas footballs, over 30,000 Panini stickers and over 50,000 Coca-Cola glasses.
Other than the high-value prizes, customers won yummy McDonald's food prizes through the 'Scan & Win' promotion, including popular McCafé beverages, variety of drinks, sandwiches, Chicken McNuggets, Crispy Chicken pieces, as well as ice creams and sundaes.
Commenting on the conclusion of the promotion, Marketing Manager, McDonald's Qatar, Mrs. Sara Abuobeid, said, "I would like to thank the sponsors of our 'Scan & Win' promotional campaign: Hyundai, INVU, VIVO, Hisense, and Coca-Cola, for enabling it to happen. 'Scan & Win' winners were rewarded with various prizes. We believe that everyone in Qatar deserves to feel like they've won during this exciting time in Qatar's history, irrespective of the prize they availed, and this was the ultimate goal for our campaign."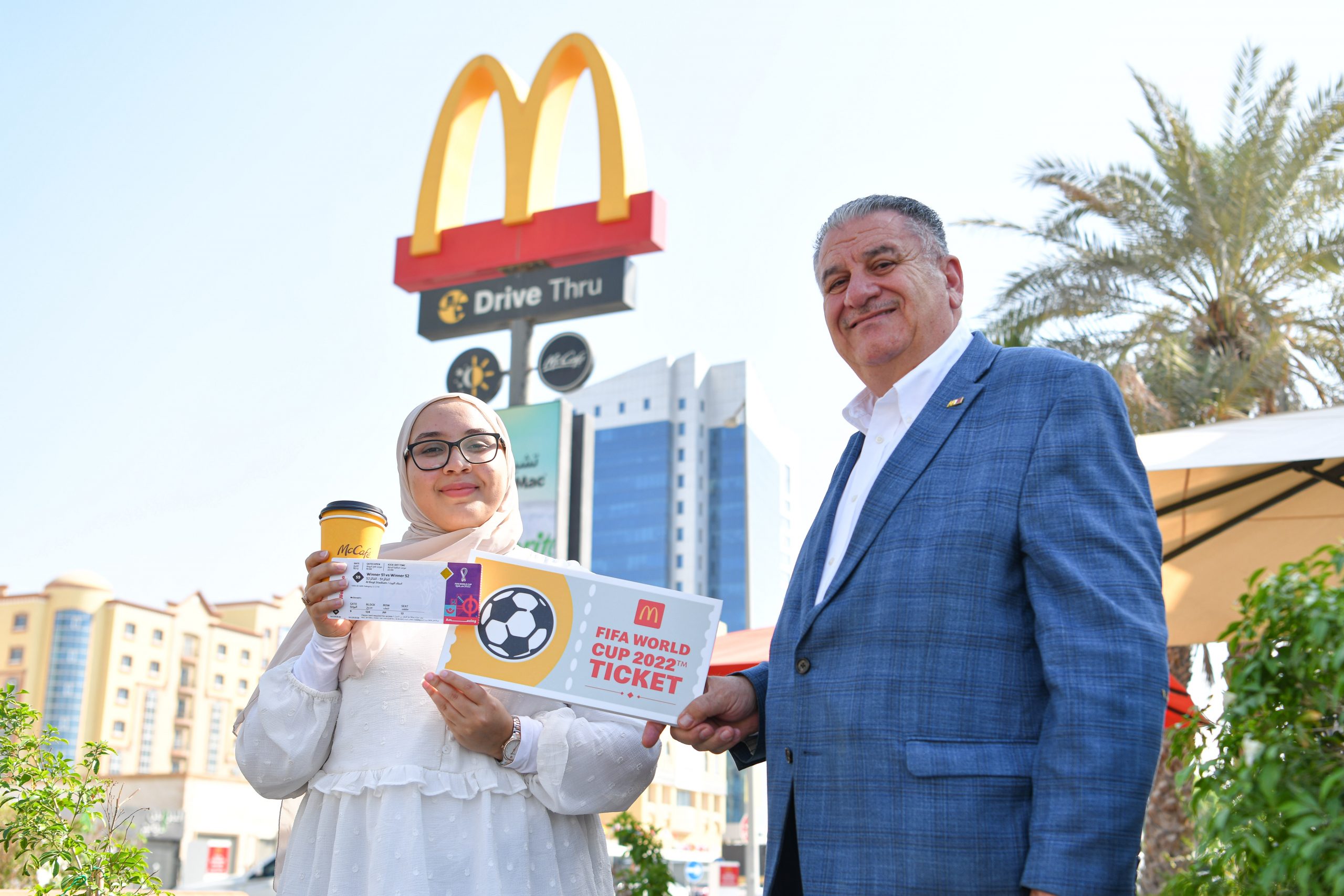 The campaign – which started mid-October 2022 and ran for a month – enabled customers who spent a minimum of QAR 24 via direct McDonald's-owned digital streams (web or app), drive-thru, call center, or in-store to unlock prizes. Upon completing their purchase, customers were requested to digitally scan the QR code on their receipt through the McDonald's application to unlock the prizes, which were revealed instantly.
Mahmoud Mustafa Safwa, a 27-year-old mechanical engineer and the winner of a Hyundai Creta 2023, expressed his joy stating, "I was overjoyed to hear that I had won a car! I thank McDonald's Qatar for its wonderful initiatives during the FIFA World Cup 2022. Thank you, Qatar, and thank you, McDonald's, for giving me one more reason to celebrate and cheer this historic moment."
McDonald's Qatar has always kept a customer-centric approach in any campaign they have run over the years, and this year's 'Scan & Win' was no different. The aim was to spread happy moments and make customers feel welcomed and rewarded every step of their journey irrespective of whether their experience was digital or in-store.
Recently, McDonald's Qatar has taken great strides to enhance the McDonald's application to give customers a better user experience. Following a one-app growth strategy for greater efficiency, this unified suite of compelling offerings provides customers with both delivery and reward options. Thus, the enhanced application now enables customers to have food delivered to their doorsteps, collect loyalty points year-round, as well as avail exciting offers which empower customers to get the best value for their money.