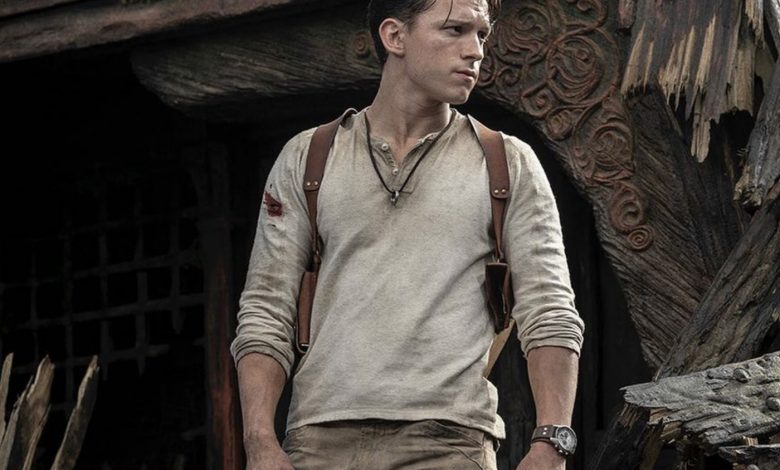 فيلم انشارتد يتصدر إيرادات دور السينما بأمريكا الشمالية
Xinhua
LOS ANGELES: Sony Pictures' action-adventure film "Uncharted" took the top spot at the North American box office on its opening weekend with a three-day estimate of 44.15 million U.S. dollars, according to studio figures released by measurement firm Comscore on Sunday.
Based on popular video game series of the same name and directed by Ruben Fleischer, "Uncharted" stars Tom Holland and Mark Wahlberg, along with Sophia Ali, Tati Gabrielle, and Antonio Banderas in supporting roles. The film follows street-smart Nathan Drake, who is recruited by a seasoned treasure hunter to solve one of the world's oldest mysteries and recover a great fortune lost 500 years ago.
"Uncharted" also took in 55.4 million dollars from 62 overseas markets this weekend. It is set to be released in China next month.
The film "is a huge win for the studio and Tom Holland," commented Comscore senior movie analyst Paul Dergarabedian in an email to Xinhua, adding that the film "delivered a big win for the video game genre that has had mixed results over the years at the box office."
"Uncharted" holds an approval rating of 39 percent based on 185 reviews to date on review-aggregation website Rotten Tomatoes. Movie audiences gave it a "B+" on CinemaScore.
United Artists Releasing's comedy film "Dog," co-directed by and starring Channing Tatum, opened second with 15.13 million dollars. Another Holland-led Sony's film, "Spider-Man: No Way Home," brought in 7.2 million dollars on its tenth weekend for a North American cume of 759 million dollars, showing its continued allure and appeal to moviegoers.

قنا
واشنطن: تصدر فيلم الحركة والمغامرات /انشارتد/ إيرادات دور السينما بأمريكا الشمالية مطلع هذا الأسبوع، محققا إيرادات بلغت 44 مليون دولار.
وتدور أحداث الفيلم الذي أنتجته شركة سوني وبلغت تكلفة إنتاجه 120 مليون دولار، حول فتى شاب يدعى (ناثان دريك)، وعلاقته بشخص يدعى (فيكتور سوليفان)، حيث يخوض الثنائي العديد من المغامرات بحثا عن الكنوز المفقودة، بينما يسعى أحدهما لاسترداد إرث عائلته، الفيلم من إخراج روبن فلايشر، وبطولة توم هولاند ومارك ويلبرج وأنطونيو بانديراس.
وجاء في المركز الثاني الفيلم الكوميدي (دوغ) مسجلا 15 مليون دولار، قام بدور البطولة في الفيلم كيفين ناش وكرويانكا كيلتشر وجين أدامز، ومن إخراج ريد كارولين وتشانينج تاتوم.
وتقدم فيلم الأكشن والمغامرات /سبايدرمان: نو واي هوم/ من المركز الرابع الذي احتله الأسبوع الماضي إلى المركز الثالث هذا الأسبوع، بإيرادات بلغت 7.65 مليون دولار، الفيلم للمخرج جون واتس، وبطولة توم هولاند وزندايا وماريسا تومي.
وتراجع فيلم الجريمة والغموض /ديث اون ذا نايل/ عن صدارة المركز الأول الذي احتله الأسبوع الماضي إلى المركز الرابع هذا الأسبوع، بإيرادات بلغت 6.25 مليون دولار، والفيلم بطولة جال جادوت وأرمي هامر وتوم باتمان، ومن إخراج كينيث براناه.