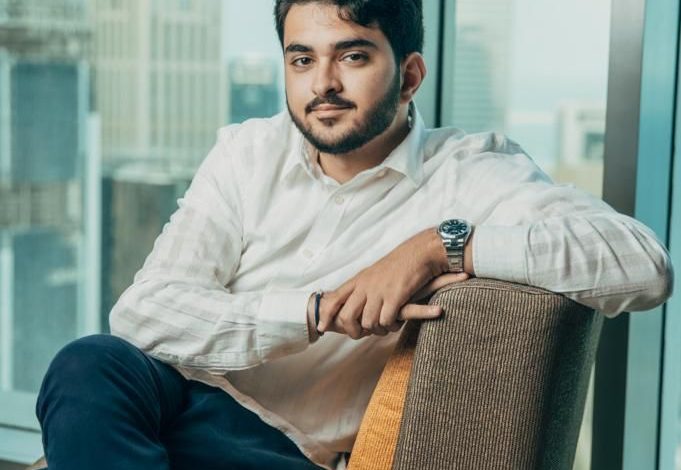 This is a story of one man's vision for an easier, faster, and more modern way to buy groceries without even stepping out of the comfort of your own home.
Mr. Bashar Jaber, Jeeb's CEO, has started the company during the peak of the pandemic with safety in mind at first. Grocery delivery apps are not a new thing in Qatar but he has noticed how outdated and inconvenient they are to use. It was a pain to type out everything you need individually in the search bars. It was confusing to find specific items in vague categories. It was hard finding ingredients for a recipe.
Through his experience and research, he has come up with features that will bring the grocery shopping experience into the modern times. Jeeb was born out of Mr. Bashar Jaber's search for a more streamlined and customer-friendly grocery shopping.
Jeeb is now your glimpse into the future of shopping for groceries online with the use of technology. It's not just your average grocery app, it is THE grocery app. This is Jeeb.
There is Online Grocery Shopping, then there is Jeeb!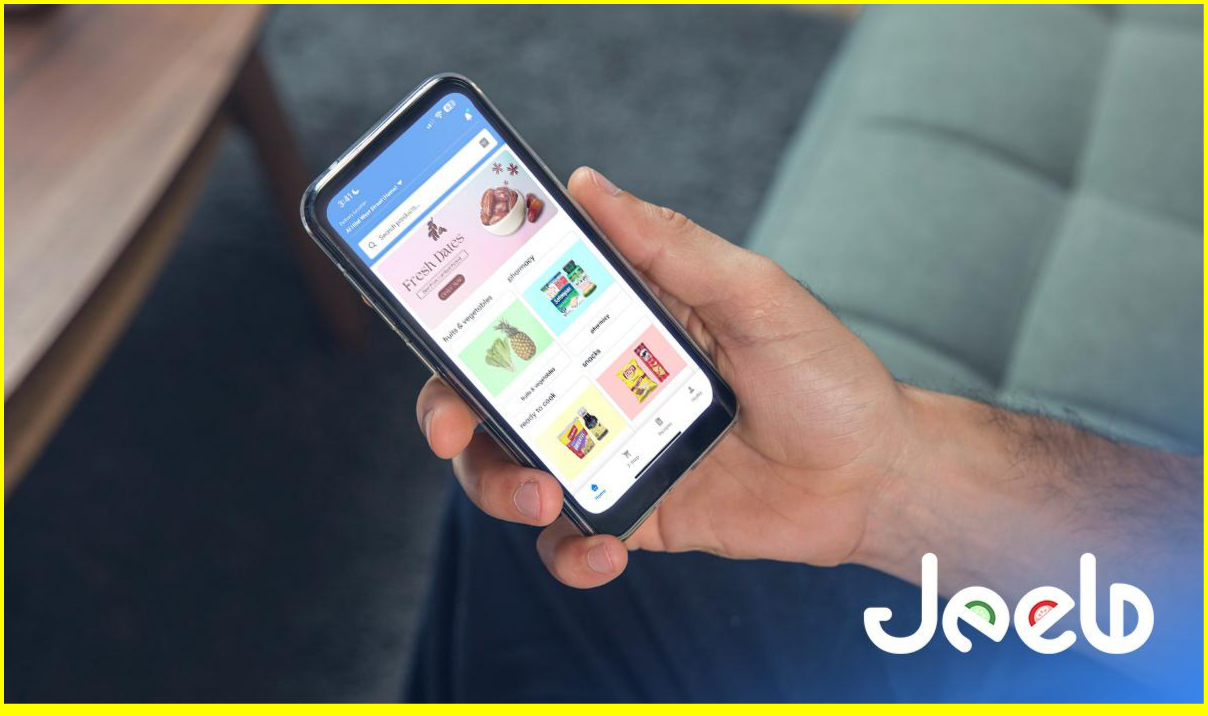 Gone are the days of fighting for a parking spot at the crowded grocery store and dragging heavy bags back to your car. Online grocery shopping has transformed the way we buy our food and household essentials, offering convenience, time-saving options, and a wider selection of products. And while there are many platforms to choose from, one stands out above the rest: Jeeb. With its unique features and added benefits, Jeeb is the ultimate destination for all your grocery needs. Whether you need a quick and easy delivery or want to schedule it, Jeeb has you covered.
We'll delve into what sets Jeeb apart from other online grocery shopping options and the numerous benefits of using the platform. We'll also provide a step-by-step guide on how to use Jeeb for an efficient and stress-free shopping experience. So, if you're tired of the hassle of traditional grocery shopping, give Jeeb a try and discover a whole new level of convenience.
The Ease and Convenience of Online Grocery Shopping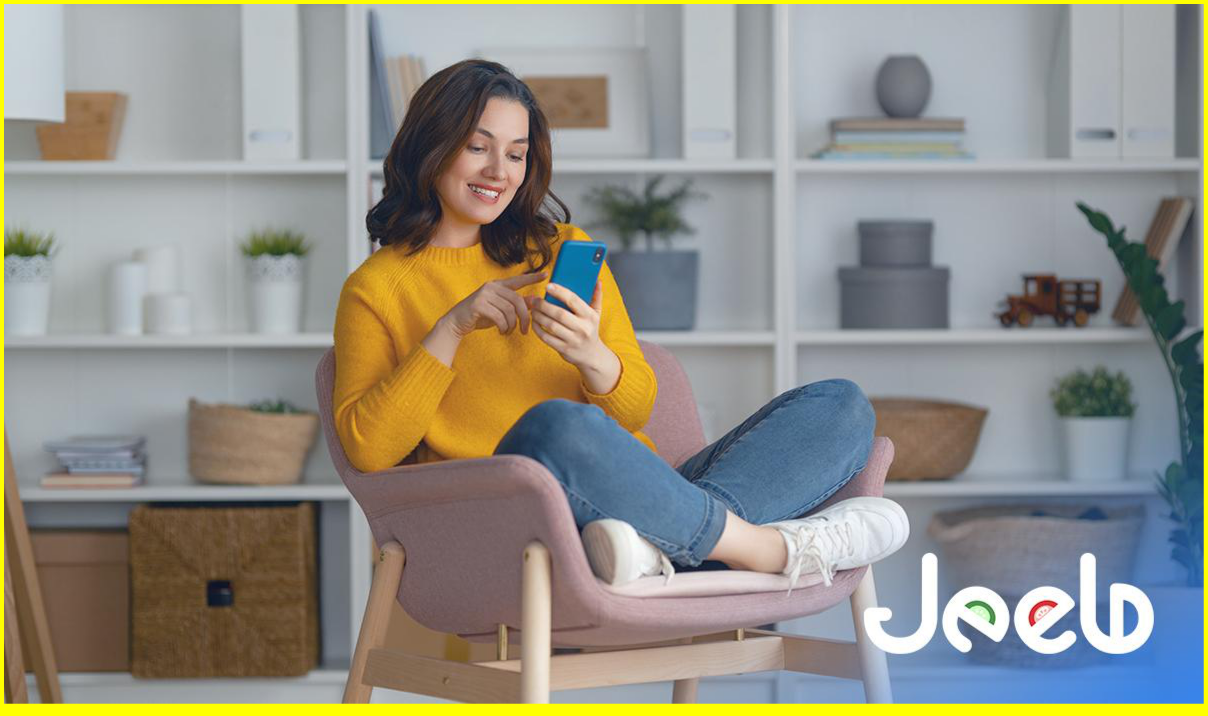 Grocery shopping can be tedious, but with the advent of online shopping, it has become a breeze. No more navigating crowded aisles or carrying heavy bags; online grocery shopping allows you to shop from the comfort of your home. Simply click, or tap a few buttons on your computer or smartphone, add items to your virtual cart, and checkout. Many online platforms even offer the option to save previous orders, making it easy to reorder frequently purchased items. Plus, with the ability to shop at any time and the convenience of delivery or pickup options, online grocery shopping is a lifesaver for those with disabilities or limited mobility. Save time and effort and have a more enjoyable shopping experience with the convenience of online grocery shopping.
What sets Jeeb apart from other online grocery shopping options?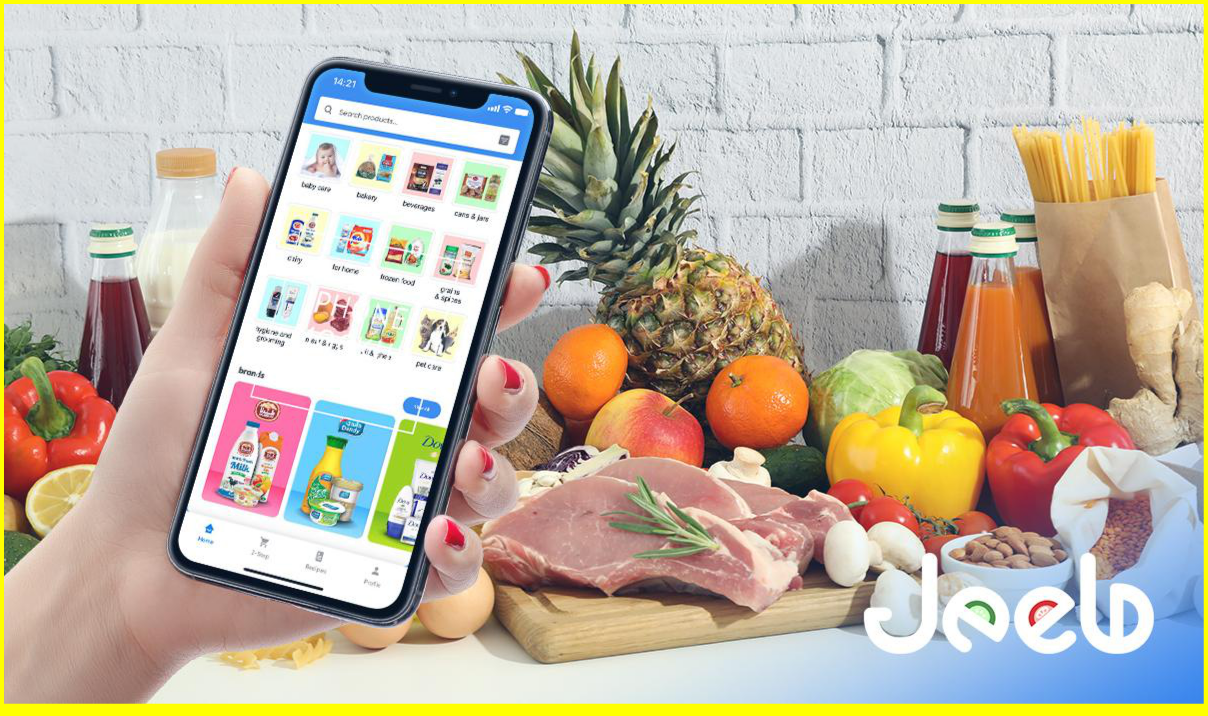 Jeeb is revolutionizing the way we shop for groceries. With its innovative two-step ordering system and heavy-duty delivery capabilities, Jeeb makes it easy and convenient to deliver all your grocery items straight to your doorstep. Moreover, Jeeb is more than just a grocery shopping platform – it is a one-stop solution for all your grocery needs. Whether you are a busy individual looking for an easier way to shop, or a commercial establishment requiring a reliable supplier, Jeeb has something to offer. Let's have a detailed look at the features Jeeb offers.
Two-Step Ordering System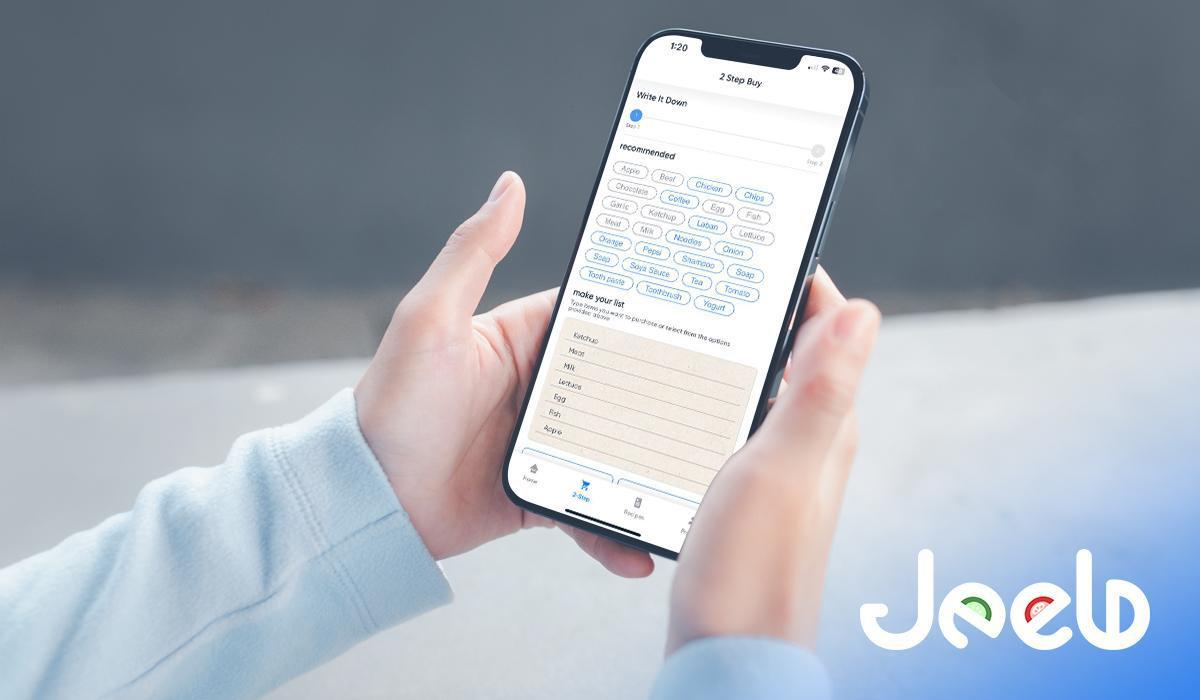 Jeeb's innovative two-step ordering system allows users to quickly and easily add items to their cart. Simply write the names of the items you need, or upload a list, and watch as your cart fills up in a snap. No more wasting time searching for individual items or standing in long checkout lines.
Have Large Orders? No worries; Jeeb can deliver them with Next-Day, Planned and Scheduled Deliveries.
But Jeeb isn't just convenient, it's also efficient. Whether you're shopping for a large family or a busy restaurant, Jeeb's heavy duty delivery capabilities ensure that your order will arrive promptly and safely. And with next-day, planned, and scheduled delivery options, you can choose the delivery option that best fits your needs.
Let's partner up and let Jeeb take on the hassle of weekly grocery trips.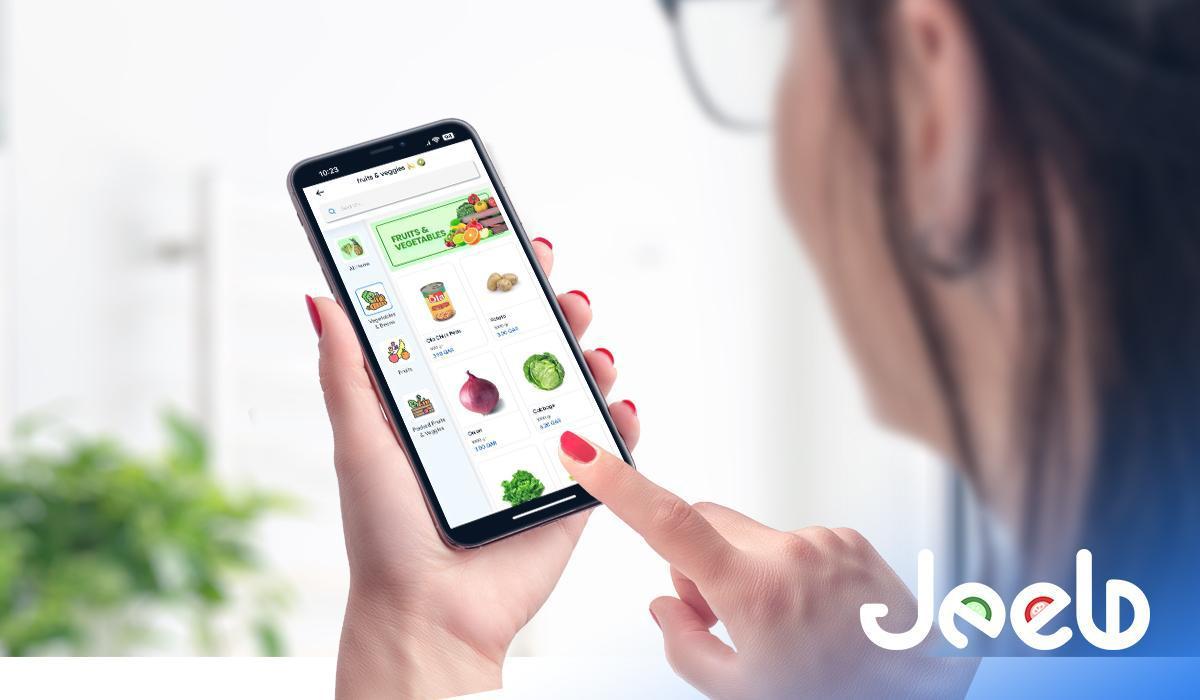 Jeeb is also a great choice for businesses. With commercial registration options, restaurants and other commercial establishments can partner with Jeeb and receive their groceries at the frequency they need.
Don't you know how to cook? Open the Jeeb app and select a recipe that appeals to you!
And when it comes to mealtime, Jeeb has got you covered with its in-app blog full of delicious recipes. So why waste time and energy shopping for groceries the old-fashioned way? With Jeeb, you can have all your grocery needs met with just a few clicks.
How to get started with Jeeb?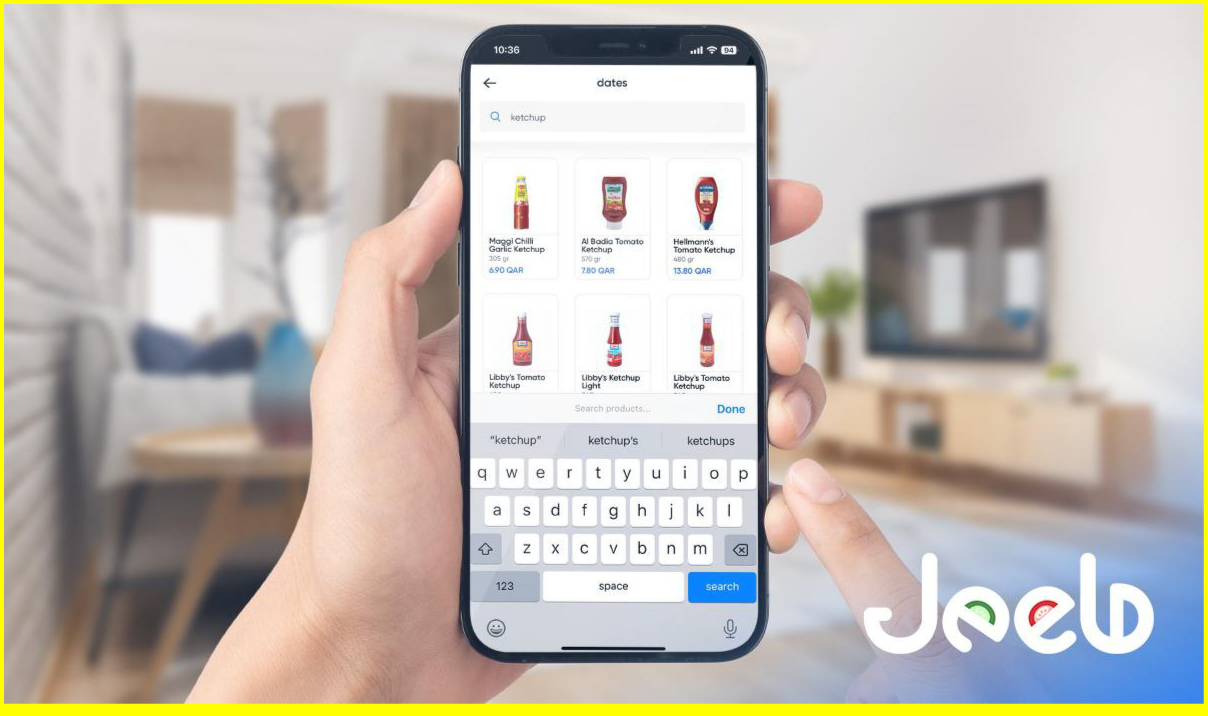 It is smart to use Jeeb for your online grocery shopping needs. Getting started with Jeeb is a pretty easy process. Here is a step-by-step guide on how to get started with Jeeb:
Download and Install the Jeeb app from the Google Play Store or Apple App Store, and click Sign up.
Fill out the registration form with your personal information, including your name, email address, and phone number.
Choose a password for your Jeeb account. Make sure to choose a strong and secure password that you will not forget.
Review and agree to the terms and conditions.
Click on the Create Account button to complete the registration process.
Once your account is created, you can start shopping on the Jeeb platform. To find items, you can use the search bar or browse through the various categories. Or, just go with the two-step ordering system, write the names or upload the list of the items, and place the order. That's it!
When you find an item you want to purchase, click on it to view more details. You can then add the item to your cart by clicking on it.
Next, click on the "Cart (blue arrow)" icon in the bottom right corner of the screen. Review the items in your cart and make any necessary changes.
When you are satisfied with your order, click the Proceed to Checkout button.
Enter your payment information and choose a delivery location. Review your order one final time before clicking on the Place Order button.
That's it! You are now all set up and ready to start shopping on the Jeeb platform. With its convenience, wide selection of products and flexible delivery options, Jeeb is sure to make your online grocery shopping experience even easier.
Wrapping up
All in all, Jeeb is an exceptional online grocery shopping platform that makes the process a breeze. Its user-friendly platform and two-step ordering system make it easy for customers to quickly find and purchase the items they need. Plus, with a diverse range of products available, including national brands and locally sourced items, customers have access to a wide selection. Jeeb's delivery options also offer flexibility, allowing customers to choose the option that best fits their schedule and needs. On top of all that, signing up for an account gives customers the chance to take advantage of exclusive deals and discounts. Don't waste any more time and effort on traditional grocery shopping; switch to Jeeb for a more convenient and efficient
experience. Simply download the app, create an account, and start shopping to see the benefits for yourself. You won't be disappointed!