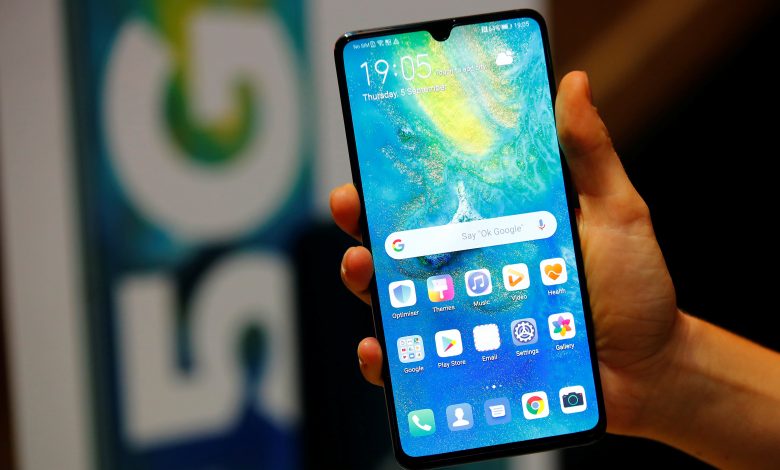 📱 Technology
5G-enabled Huawei Mate 20X available at Ooredoo
«ooredoo» توفّر لعملائها هاتف «Huawei Mate 20 X» المتوافق مع شبكة الجيل الخامس
Ooredoo announced customers will be able to access its revolutionary 5G network with the latest Huawei Mate smartphone wherever the network is commercially available, and customers will be able to benefit from a special promotion to celebrate. 
The Huawei Mate 20X features an impressive 7.2-inch OLED screen, a 256 GB memory, upgraded triple Leica cameras, the world's first 7nm mobile AI Chipset and extended battery life, and of course is 5G-enabled. It runs on an Android Pie 9.0 and EMUI 9.1.1 operating system and offers seamless, reliable connectivity. 
Ooredoo was the first to launch a commercially available 5G network, and has made incredible progress towards rolling it out across Qatar. A large number of network towers has already been installed across Doha and is only increasing to provide full 5G network access across the entire country. 
To celebrate access to the 5G network with the device, customers purchasing the Huawei Mate 20X can expect to receive 50 GB data absolutely free for five months, meaning an amazing 250 GB data in total. Free data will be valid for 10 days for Hala customers, and 30 days for customers with postpaid accounts. 
Purchases of the device will also attract Nojoom points. Members will earn one Nojoom point for every QR1 spent on their device, adding even more value. 
Manar Khalifa Al-Muraikhi, Director PR and Corporate Communications at Ooredoo, said: "We're immensely proud to be at the forefront of 5G development in Qatar, and delighted with our progress towards full commercial availability of our 5G network. Alongside developing the network, we've been awaiting official confirmation of 5G-enablement on various smartphone devices and we're pleased to announce customers will be able to connect to the 5G network with the Huawei Mate 20X. We're incredibly excited about the life-changing capabilities of 5G, and look forward to confirming more 5G-enabled devices as soon as possible." 
Huawei Mate 20X is available for QR3,699. Visit Ooredoo e-Shop (http://ore.do/huawei-mate-20-x) for more details.
أعلنت «ooredoo»، أمس، أنها ستتيح لعملائها الوصول إلى شبكتها المتطورة «5G» عبر هاتف «Huawei Mate 20 X» الجديد الذي أصبح الآن متوفراً للعملاء. 
ويأتي هاتف «Huawei Mate 20 X» مزوداً بشاشة «OLED» رائعة بقياس 7.2 إنش، وذاكرة بسعة 256 جيجابايت، وكاميرا ثلاثية من «Leica»، وأول معالج لهواتف الجوال على مستوى العالم يستند إلى تقنيات الذكاء الاصطناعي وفق المعيار 7 نانومتر، وخصائص تدعم تقنية «5G». يعمل الهاتف بنظام «Android 9.0 Pie» مع واجهة تشغيل «هواوي» المُميزة «EMUI 9»، ليوفر للمستخدمين جودة اتصالات عالية. 
وكانت «ooredoo» أول شركة اتصالات تطلق شبكة 5G تجارياً، وقد حققت تقدماً كبيراً ضمن سعيها إلى إطلاق الخدمة في قطر بشكل كامل. وقامت بنشر وتركيب عدد كبير من أبراج «5G» في جميع أنحاء الدوحة، وتعمل على نشر المزيد من هذه الأبراج لتغطية أنحاء قطر كافة.
بيانات مجانية
ومع توفر الجهاز، أعلنت الشركة أن العملاء الذين يشترون «Huawei Mate 20 X» سيحصلون مع الجهاز على 50 جيجابايت بيانات مجاناً لمدة 5 أشهر، أي ما يعادل إجمالي 250 جيجابايت بيانات مجانية. وستكون البيانات المجانية صالحة لمدة 10 أيام لعملاء «هلا»، ولمدة 30 يوماً لعملاء الباقات آجلة الدفع. 
كما سيحصل العملاء على نقاط نجوم مع شراء الجهاز؛ إذ سيحصل كل منهم على نقطة نجوم واحدة لكل ريال واحد يتم إنفاقه عند شراء الجهاز. 
وفي هذا السياق، قالت منار خليفة المريخي، مديرة إدارة العلاقات العامة واتصالات الشركة في «ooredoo قطر»: «نعتز بريادتنا وبالإنجازات التي حققناها ضمن سعينا لإطلاق (5G) بشكل كامل، ويسرنا الإعلان بأن العملاء سيتمكنون الآن من الوصول لشبكة (5G) مع جهاز (Huawei Mate 20 X) الذي أصبح متوفراً لدى (ooredoo). ونتطلع إلى توفير المزيد من الأجهزة التي تدعم (5G) في أقرب وقت ممكن».